The Girl in the Tiara
Creating stories about royal women
Select a membership level
Tiara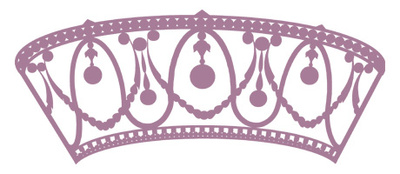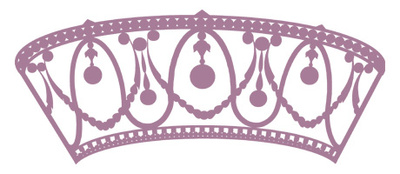 Ad-free videos. You get all the content with none of the annoying ads.
Patron-only posts: You get the scoop on what I'm writing next! Or if I'm super-intrigued by something unexpected during my research, you'll be the first to know.
Source Reports: I tell you what's most interesting about a source I just used - from juicy gossip to unexpected tidbits of info.
Two short stories I wrote about Grand Duchess Elizaveta Feodorovna (Ella) and Henriette, Duchesse d'Orléans.
Diadem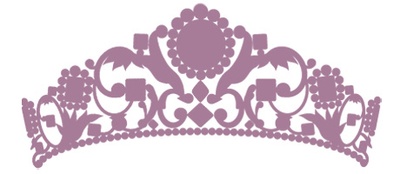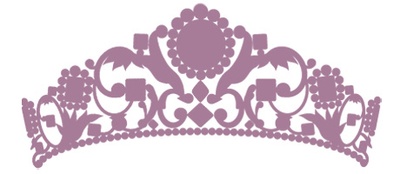 All Tiara-tier benefits: Ad-free videos, patron-only posts, Source Reports, 2 short stories
Monthly update on projects in progress: Behind-the-scenes updates on what I'm researching. 
Deleted scenes: See what got cut from a post. Sometimes it's fascinating information that strayed too far off course...other times, it's stuff I decided should get its own post later.
About The Girl in the Tiara
Hi, I'm Jenni Wiltz. I tell the stories of fascinating royal women and their tiaras - it's like
Drunk History
meets
The Crown
! If you love royal history, strong women, and fabulous jewels, you're in the right place.
TL;DR
 If you become a patron, you'll get access to bonus content I don't post on my site. That includes deleted scenes and research sidetracks!
Here's a taste of what it's all about:
***
About This Project
A couple years ago, I started blogging about a different tiara each week. I called it Tiara Tuesday, and people really got into it! Pretty soon, I realized these stories deserved a lot more words and a lot more time.
But time was what I didn't have.
I was busy trying to write thrillers while holding down a full-time job. Long story short, I still have the day job, but I've given up on the fiction.
Take it from me - giving up on your dream hurts. But I think that dream didn't work out because it was the wrong dream. Once I started researching tiaras again, I found stories I'd never heard before - stories of women with strength, courage, humor, and compassion. I realized I wasn't supposed to be writing fiction. I was supposed to be bringing these stories to you.
My Goals
I want to create more content to introduce you to royal women you've probably never heard of. Right now, I have a couple hundred ideas in my "to be written" list. Here are just a few:
The Cursed Princesses of Brunswick-Wolfenbüttel
Seduce and Destroy: The Strange Case of Princess Tarakonova
The Woman Who Saved the Cumberland Jewels
Rescued: 5 Tiaras Saved from Disaster
And I'd love to do all this before I'm 80.
Want to see what kind of content you'd be getting? Check out the
Girl in the Tiara blog
.
I Need Your Help
These kinds of stories take time. I'm ordering books from overseas, translating books written in languages I don't speak, reading newspapers published over a hundred years ago, and trying to turn all that research into posts, PDFs, books, audio, video, social media, and more. And I'm doing it after a full day of work.
Your support helps pay for the website, the books, the newspaper databases - all the tools I need to do the research and get this information out to you. 
There's a Bigger Picture Here, Too

This project isn't just about tiaras. It's about uncovering the lives, loves, dreams, mistakes, and motivations of the women who wore them. Did anyone ever tell you about Princess Therese of Bavaria, who was a botanist, zoologist, and travel writer? Did anyone ever tell you about Grand Duchess Elena Pavlovna, who overcame an emotionally abusive marriage to become a role model for the tsar who liberated Russia's serfs?
If you believe we need more encouraging stories about women and women's history, this project is for you.
If you think someone should cross
Drunk History
with
The Crown
, this project is for you.
What Would the Money Be Used For?
Here's what the site costs now:
Hosting & domain. $15/month. As I get more traffic, this will increase.
Research materials. $100+/month. I pay for several online databases and newspaper subscriptions so I can dig deeply into these stories. I buy the books I can't get through a library, which usually means they're coming from overseas. My post office must wonder why I get stuff from Germany all the time.
Licensing images, music, video clips, etc. $30/month, on average. I keep this cheap by relying on royalty-free media services and Wikimedia Commons instead of paying, say, Getty Images.
My time. $0. Right now, I put in about 20 hours a week on the site. I should be using that time to do freelance work or get a second job to fund my incredibly deficient retirement account. But I love these women and their stories. It's a mental and physical compulsion to sit down and write them. I hope you enjoy them as much as I do.
Total: $145+/month
Will you help me find, research, and publish more stories about amazing royal women and their tiaras?
By becoming a patron, you'll instantly unlock access to 92 exclusive posts
By becoming a patron, you'll instantly unlock access to 92 exclusive posts
Recent posts by The Girl in the Tiara
How it works
Get started in 2 minutes