Buongiorno! I'm 
Giulia Sagramola
, cartoonist and illustrator from Italy, currently based in Barcelona. I've published two comic books in Italian: 
Bacio a cinque
(Topipittori), 
Incendi Estivi
(Bao Publishing). I'm also part of
Teiera
(self-publishing label created with Sarah Mazzetti and Cristina Spanò).
Patreon is the space where you can have access to my daily 
comic diary
,
my work in progress
,
my process posts
and
my visual research
.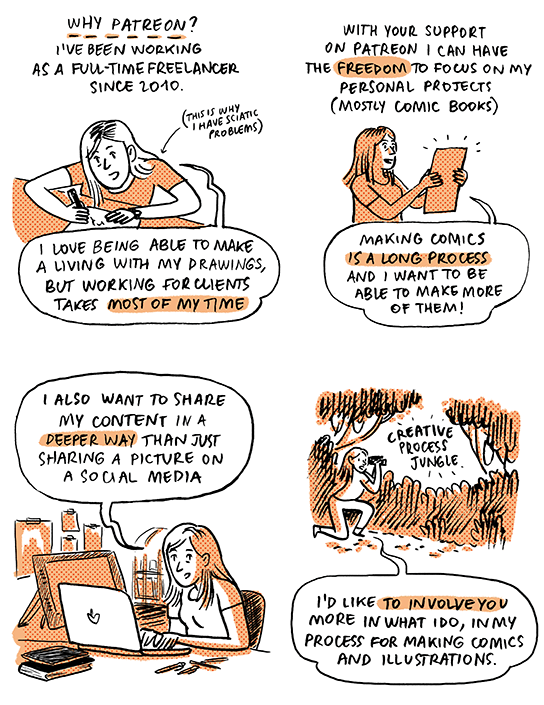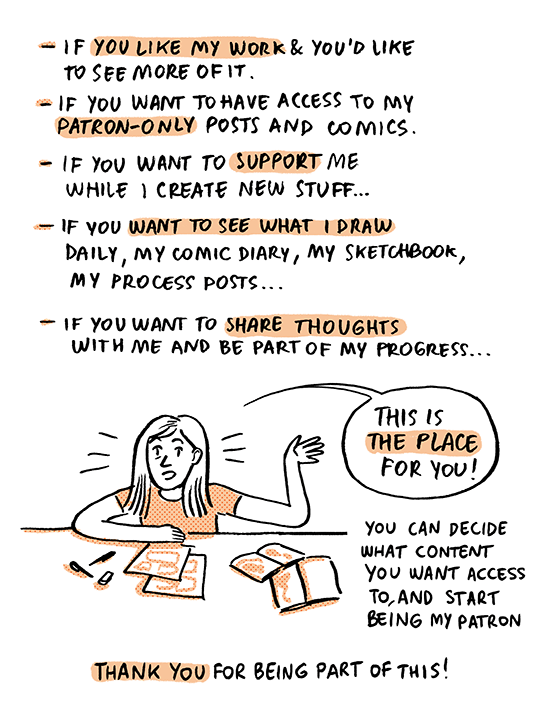 How does it work?
You can 
choose how much
you want to pledge per month and
get direct access
to my patron-only content. I have more pledging ideas for the future but, let's start with the basics:
For $1+ you get access to all the posts: you get access to my work in progress, sketches, process posts. I'll regularly show you the inside view of what I do every day. 
For $2+ you also get access to my Comic Diary, it's the project I'm doing now and you'll get content every week.
If you are not sure
, but curious to give it a try,
don't worry: you can edit or cancel your pledge
anytime you want.
If you'd like something in particular for your pledges (published zines, prints, originals, private video tutorials, Q&A videos) feel free to share your thoughts with me!
I really appreciate if you want to support my art, I'll be very happy to share my process with you!
Check out my work on 
Instagram
, 
Facebook
, 
Twitter
and 
Tumblr
.