Gives A Minute
is creating vlogs all over this beautiful planet.
Select a membership level
The "Gives Some"
You are a super loyal
GIVER
and simply want to show that support by kicking in a buck a month.
While this amount might seem like pocket change to some, I'm super appreciative of you giving up your coffee fund for me to create more! Thank you!!
The "Gives Some More"
You're a
GIVER
who can spare 5 bucks a month as you've recently given up [
insert appropriate vice here
].
This cash will help keep me on top of  bills (mainly my internet bill: uploading everything in 4K is not cheap!!) 
I'll put your name as a thank you at the end of the vlog (during the "Awwww, that's um! We're outta tiiiiiiiiiime!" bit).
The "Gives Some More, Then Some"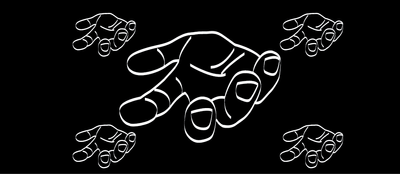 You're the kind of
GIVER
who will knock over a strangers beer but come back with a double Jack and Coke to say sorry: a completely generous soul!
I'll send you a bunch of GIVES A MINUTE stickers to say thank you!
About
Hello the Patrons!
It's more than likely you have arrived here as a
GIVER
over at my YouTube channel 
GIVES A MINUTE
, and for this I am already super thankful! You're the best!! 
So why have I created this 
GIVES A MINUTE
Patreon
page? 
Well, I love interacting with the ever growing community of viewers on my channel. A long time ago a viewer suggested I call you all
THE GIVERS,
I feel this is perfectly apt as we are all giving and contributing where we can:
You guys give your time and effort to watch my uploads.
I give you thoughtful, carefully created content from wherever I am on this planet. 
To do this requires a genuine commitment of energy and resources from me, the idea behind this Patreon is to offset some of those financial hurdles.
I believe everyone is their own individual and everyone has their own unique parameters of how they can contribute and I am totally respectful of this. For those who can afford to kick in a few bucks per month to help out, this
Patreon
will provide the best and most cost effective way to do so, for those who cannot, the
YouTube
comments section lives and breathes on (I endeavour to answer literally 
EVERYONE
who posts a comment on my uploads!)
In any event, I will continue to create, our community of
GIVERS
will continue to grow and we will all continue to
contribute
to a greater positivity! 
Thank you to each and every one of you, however your contribute!
Benon (aka
GIVES A MINUTE
)
August 2017
"Awwww, that's um! We're outta tiiiiiiiiiiiiiiiiiiiiiiiiiime!"
SteVAN costs about $90 to fill with fuel, if I could manage 3 fills a month I would be out on the road exploring and showcasing parts of Australia to the Givers, possibly via live streams (still looking into the idea of IRL from the road).


Diesel is not cheap here in Australia, but until I can afford a Tesla (and until Tesla manufacture a van that I can convert to a SteVAN counterpart) this is all I have :)

There's many parts of Australia that not everyone who can visit here will see, if we can get the fuel situation funded that will really help me getting to and from those places to share with you all.

The $270 target here is for the fuel alone. I worked it out based on 3 fills a month at $90 each. That's a very rough figure, but I recon it's pretty accurate at this stage.

Thanks :)

1 of 1
Recent posts by Gives A Minute