Joy Alyssa Day & BJ Johnson
is creating Art Awesomeness - Glass Sculptures, Paintings, and Kitty Rescue
Select a membership level
Watson Level
Watson is our greeter. He tells everyone HI! You'll receive exclusive content and photos and that great feeling that you're helping create beautiful art and feed kitties.
Moonlight Level
Moonlight is always first to check anything out! You get all the exclusive content, and also early access to special sales and offers, plus first dibs on any of the Scratch and Harvey Dent sale items.
Zot Level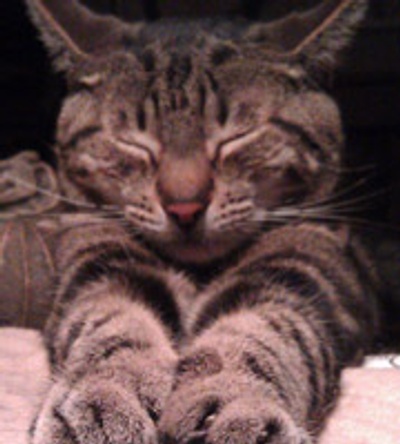 Zot loves to have her picture taken, so along with the early access and exclusive content, you get a monthly postcard of that month's featured Rescue Kitty, along with stories, videos, and adventures.
About
BJ and I have been professional artists for decades. It's a hard life, with plenty of ups and downs, but it is truly our calling and we will never give it up. We have our works in museums and private collections around the world, including the Smithsonian and the United Nations. Collectors include Stephen Hawking, Jim Lovell, James Cameron along with thousands of equally awesome peoples. Our fans and collectors keep us striving to create new and wonderful pieces.
We also are blessed to be pretty darned good at kitty rescue and breaking through feral and abused kitties to show them love and happiness. By bringing the love of kitties (and all animals) together with our artwork, we have built a beautiful memorial artwork line, helping those with lost Furever Friends cherish their beloved pets who have crossed the Rainbow Bridge.
We recently relocated to the Great Northwest and are ready to start expanding our artwork business with videos, tutorials, classes and workshops. Being a patron of our artwork helps us bring you more elaborate and amazing artworks, plus it feeds the rescue kitties under our care and lets us expand their fun. The rewards will focus not only on our glass sculptures and paintings, but also our digital animations and woodworking. Plus, there will be a lot of rewards having to do with our rescued kitties - videos, books, blogposts, but also helpful tutorials and insights on being a kitty whisperer and working with ferals, abused or troubled kitties.
So JOIN US!!!  Get special insight into the process, see candid photos of successes and failures, and a lot of happy kitties! Even add your own ideas, get your questions answered, or start your own special collection line!  
Find us on our websites - 
http:glasssculpture.org
, 
http://glassnebula.com/
, 
http://imperialearth.com

And on 
Facebook
, 
Twitter
and 
Instagram
!
I'd like to do live glassblowing sessions, with input while we're making pieces on colors and effects. These would be recorded for future classes and tutorials. Awesome!

1 of 2
By becoming a patron, you'll instantly unlock access to 149 exclusive posts
By becoming a patron, you'll instantly unlock access to 149 exclusive posts
Recent posts by Joy Alyssa Day & BJ Johnson