Cover photo caption
: Screenshot of air quotes for when I used "bitchy" on a live TV interview with a Fox affiliate (here's the 
full story
)

______________________________________________
Why should I support you?
Well, you might be
tired of living in a culture of lies, fake news, and alternative facts
. Perhaps you looked around you and thought:
the world is a messed-up, irrational place
.
These two things are intertwined. When people get bad information and believe in lies, they make bad decisions: garbage in, garbage out, as the saying goes. People fail to get accurate information and thus make bad decisions in their everyday lives, which results in them losing money, time, relationships, health, and happiness. People make bad decisions in their workplace that results in their organizations losing money and time, as well as harming the organization's reputation and employee morale.
Even worse, people make bad decisions in the political and civic sphere, leading to fundamental challenges for our society. For example, the 2008 stock market crash happened because of a series of bad decisions by the actors involved. So did the 2004 Iraq war. Even worse are the things that might occur - dangerous risks, including catastrophic and existential risks, for our society. The 2016 election cycle illustrates this problem. Millions of people 
shared fake news
, and political candidates spewed out deception at an 
unprecedented rate
in recent history, all resulting in 
wrong-headed beliefs
that subvert our political system. All these led me to make a
major life decision
to orient my life toward popularizing rational thinking in politics especially, as well as other life areas.
Many people notice these problems, and say - "if the world is kind of messed up and irrational, shouldn't we do something about it?" Then, most people shrug their shoulders, and get back to their daily grind. They have bigger things to worry about in their everyday lives than whether someone makes bad decisions for themselves, their organizations and communities, or our society.
Well, I'm kind of weird. When I see how messed up and irrational the world is, I can't just turn away. I feel a sense of responsibility. I say to myself: "if the world is messed up and irrational, shouldn't we do something about it? Well, that 'we' includes me. Ok, I guess I'll try to make things better." This is part of a broader principle I hold for myself - I try to be the change I want to see in the world.

Ok, sure, people, organizations, corporations, and government agencies make bad decisions all the time. So what exactly do you do to get people to make better decisions?
The goal of my activism is spreading research-based strategies for wise decision-making in all areas of life - political, personal, financial, civic, charitable, and everything else. That's what I have committed to as my life mission and my activism. This is what you would be supporting if you choose to become a patron.
This seems like a worthwhile goal, but how do you actually do it?
Well, I'm a scholar of rational thinking and decision-making in politics and business. I popularize this research in articles, videos, appearances on TV, radio stations, podcasts, videocasts, in speeches and trainings, and do consulting and coaching - email me at gleb (at) intentionalinsights (dot) org if you're interested in talking about any of these in more detail. My activism aims to address the messed-up decision-making and lack of long-term orientation that drastically undermines people's personal well-being and success on an individual level, and that results in fundamental challenges and dangerous risks, including catastrophic and existential risks, for our society. I do so primarily in my role as the volunteer President of Intentional Insights (
intentionalinsights.org
), which popularizes these ideas for a broad audience, to which I dedicated almost all of my volunteer time and 10 percent of my income. If you're interested in finding out the specific tactics and methods pursued by Intentional Insights, you can check out this
link
.
Ok, these methods seem reasonable as a way of making an impact, but are you actually reaching people?
My activism has a broad reach.
I'm a frequent contributor to prominent broad-audience venues such as Time, Psychology Today,The Conversation, Salon, Lifehack, Elite Daily, Lead Change Group, The Plain Dealer, Alternet, Inside Higher Ed, The Chronicle of Philanthropy, The Huffington Post, and elsewhere.
I particular enjoy writing for smaller but reason-oriented venues such as Skeptical Inquirer, Secular World, Patheos, American Atheist Magazine, The Orbit, Skeptic Examiner, Secular Nation, Essays in the Philosophy of Humanism, The Human Prospect, and others as well
My work has been featured in The Columbus Dispatch, The Humanist Hour, The Newark Advocate, Reason Cinema, Unbelievers Radio, Miami Valley Skeptics, Skeptic Money, Bi Any Means, Atheist Analysis, Freethought Forum, Nonreligion & Secularity, and other venues.
Internet-only media such as podcasts and videocasts
I have written a number of books, an am best-known for Find Your Purpose Using Science
For my academic credentials, I wrote over 25 peer-reviewed articles in academic venues
Here's an example of a TV appearance for a TV market serving over a million people:
Here's an example of a presentation I did about effective decision-making and emotional and social intelligence:
Here's an example of some of my behind the scenes work coordinating projects. This one is an animated video I was able to coordinate together because a generous individual helped sponsor the necessary costs, such as my travel to a conference in San Francisco where I met collaborators who helped pull this together:
I also serve as an interviewer as well as an interviewee, helping boost the signal for good ideas. For example, here's a videotaped interview I did with folks doing research on rejuvenation:
I have a strong research background with over 15 years in academia, first at the University of North Carolina at Chapel Hill and then at the Ohio State University in the Decision Sciences Collaborative. I published over two dozen peer-reviewed papers at the intersection of psychology, behavioral economics, history, and political science. For more on my academic background on my personal website, click
here
.
I'm proud to be a highly-functioning person with mental illness. I'm open about my mental illness, and am an advocate to reduce mental illness stigma. This video focusing on mental illness is an example of the kind of short videos I make:

So ok, you do a lot of stuff that seems really good and reaches many people. Yet what kind of impact does your work have?
One of my true joys in life is when I find out about the kind of impact that my work has for people. Otherwise, why would I be doing what I'm doing? Here's an example from Cerina Gillilan:
Here is another example from Ryan Mulholand:
Some of you might prefer text to video. Here are some text examples of the impact of my work:
Here is a link to a document describing how Lisa Mertogul, an engaged reader of my pieces, benefited from reading them.
What about the impact of individual pieces? Here are some data points:
So those are individual case studies - here's more statistically relevant data for how many people are reached by the articles I write, the videos I make, and my media appearances:
This article for The Conversation has over 22K views and over 600 social media engagements
This article for Psychology Today had over 26K views and over 400 social media engagements
This article for Salon has over 4K various forms of social media engagements, and while the views are not available to me, judging on the lower boundary of social media engagements to views from Psychology Today, it likely had a couple of hundred thousand views
My TV appearances on network TV were for media markets serving over a million people
So were my radio appearances
Overall, I aim to publish articles, make videos, and do media appearances in all time I have free from teaching
So far, I have over 111 articles published in broad venues, and over 30 media appearances
Impact X reach =
results
of making the world a less messed-up place!
Of course, to help make the world a better place, we also need more kitties. My two cats are kind and generous enough to allow me to live in their house, feed them, and clean out their litter box. They allowed me to take a picture of them to share with you after being convinced that your support will help pay for their food.
Ok, I'm convinced that you're doing good work. What will you use this money for?
All this money will go to support the public activism work I do with Intentional Insights to promote truth, rational thinking, and wise decision-making. Some of it will go to cover the costs of travel to conferences and other major events, getting video and audio equipment for interviews, doing various marketing activities such as putting my profile on various interview guest directories where podcast and radio hosts select guests; other money will go to donations to the nonprofit to cover operating costs. Every dollar matters!
Besides supporting my personal activism, I encourage all who wish to make a tax-deductible donation to Intentional Insights to please do so
here
. If you wish to check out volunteering opportunities, please click
here
.
All of those who want to support my personal activism – remember I'm just a volunteer at Intentional Insights and do not get paid – read on and become a patron.
Ok, I'm convinced, I want to help out, but how much should I pay?
To answer that question, let me clarify my creation process. My aim is to produce high-quality, rigorous content, and every article I write goes through a rigorous editing process, as do all posts at Intentional Insights (unless we're writing on a breaking news topic, in which case the process is accelerated). It takes me about 25 hours of effort to research, write, edit, pitch, and promote the post. 
Since the articles are high-quality, as is my work in general, they attract substantial media attention, with media venues writing to me wanting to interview me, and also with me pitching the article to various media venues that might be interested in it. So each article may result in several media appearances - an unpredictable number, depending on how timely and newsworthy the article happens to be. For each media appearance, I take time to do research on the venue and prepare talking points, and sometimes have pre-show discussions with the hosts on what we will talk about on the show, with the result of an average of 3 hours of my time per appearance. 
I post only the original article and each new media appearance on Patreon as paid posts. You should consider the time I put into my creations in evaluating how much you want to spend per article or appearance.
Also keep in mind that Patreon charges you once a month for all the posts I made that month, and you can set a cap on the amount you pay. So if you like what I do and think my creations are worth $10 each but you can only afford to spend $30 per month, set that as your cap. You can also do a once-monthly support if you wish. Remember, you are only paying if you want to support my activism, because all the articles, videos, podcasts and so on I post here are also freely available elsewhere, such as on my FB page and Twitter.
So in conclusion, pay the amount of money that you think each piece is worth, in proportion to how much time I spend on it. That way, you can show your values - what you truly care about - with your money!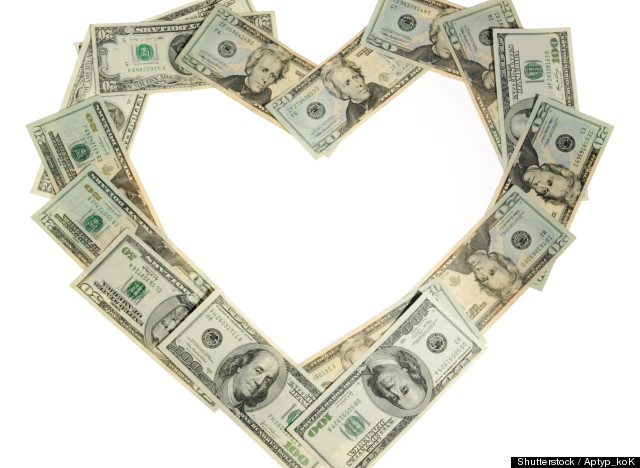 So in a nutshell?
In a nutshell, our world is messed up because people believe in lies and make bad decisions that really harm their happiness and wellbeing on an individual level, and cause big problems and catastrophic and existential risks for our society. If you're concerned about that, and want to show your concern not only with your words, but also your actions, you can support the activism work that will make the world a less broken and irrational place. I pursue a 
science-based approach
to fixing these problems, and have a proven track record, and my credentials, reputation, connections, and skills enable me to be in a great position to make the world a more rational place. The only resource I need to do so is money to enable me to have the time to pursue addressing the brokenness of the world. Your support will help make that a reality!
Thank you, and email me at gleb (at) intentionalinsights (dot) org if you have any questions, I'd love to talk with you further!