Glenn Lazar Roberts
is creating books
Select a membership level
The Dream
Journeys begin with a Dream. Join up and get access to patron-only posts, including my often eccentric observations. 
SPECIAL OFFER TO REVIEWERS: Anyone who posts an Amazon review of ANY of my books, whether good, bad, or indifferent, can for a limited time get a paperback copy of another book of my choice mailed to him/her for FREE. But you must join one of the Patreon Tiers to qualify, even if you purchased the book elsewhere.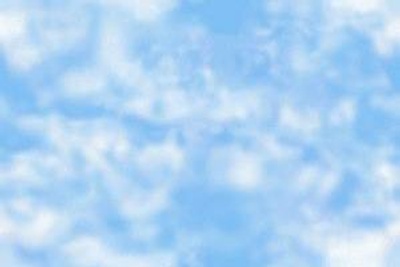 The Cloud
First step into the Unknown. 
Access to patron-only posts on my writing and reflections on the publishing industry.
First look at excerpts from my latest book. 
If support reaches and stays over $3000, I'll post videos too. Oh, what the heck, I already have a couple I can post here.
The Shaman
Travelers need a Guide. 
Patron-only posts.
Excerpts from my latest book.
1 paperback copy of my horror / scifi novella Frenzy mailed to you, signed by the author (continental US only)
1 downloadable copy of Frenzy in pdf, epub, or mobi. 
About Glenn Lazar Roberts
Help launch my next book. . .
THE WARRIORS

"Never trust eight wheels and a smile." Insanity reigns in this sci-fi parody of the movie The Warriors, a 1979 classic cult film about New York City street gangs. But instead of all-male street gangs, my book has all-female roller derby teams in Los Angeles.
When 'Sirius', leader of a rival roller-derby team, is assassinated in Griffith Park during a roller derby gathering in Los Angeles, Maggie and her crew of roller-skating Warriors are blamed (similar to the 1979 movie where 'Cyrus' was shot at a gathering of street gangs in New York). Maggie has to lead her roller derby team back to Venice and Santa Monica, skating through other roller derby gangs bent on taking revenge for the death of Sirius. Unknown to Maggie, the pursuing gangs are directed by a conspiracy of aliens seeking to flood the Earth with global warming. Evil Mimes, the aliens' secret agents, organize a last-ditch stand on the Santa Monica beach to stop Maggie before her Warriors can return to Venice and ruin the aliens' plans to flood the Earth by making everyone vote Republican. Many scenes are very funny parodies of similar scenes in the movie.
Preorder The Warriors now at
www.equuspublishing.com.
A horror / sci-fi novel is also ready. . .

THE G***
(title obscured for now)
Sam Trencher has a problem. To keep from exploding into flames, he must keep the exact same coins in each pocket. Six years ago he left his home town and his girl. Now he's coming back to find her--but can't tell what's real and what's not...and his temperature is rising
.
The G** was reviewed by E L Russell, author of
Deadly Awakenings:
"An exciting, fast-paced tale that takes the reader through a roller coaster ride with strong vibes of traditional drug induced tribal folklore blended with unusual alien intrusion. [Glenn Lazar Roberts'] well-scripted characters are vivid actors who pull the reader into each vivid scene following a twisted plot to a climactic conclusion. The G** is one of the best stories I have ever read."
Another chapter or two are needed to finish The G**, but I'm almost there!
And I have another satire in the works. . .

JIHAD B****
(title obscured for now)
Divorced, fired, arrested, no one has been kicked around like him. Heck, even his sex robot turned him down. So when he decides to get even, can people handle the consequences? Is the world ready for JIHAD B***?
Already out the gate. . .
FRENZY MAALSTROM
THE SELK KING
THE HANDWALKERS
JUDGE CRATER TAKES A POWDER
(Adventures of the Radiated Lesbian Nun, Book 1)

CROSS-DRESSERS FROM PLUTO
(Adventures of the Radiated Lesbian Nun, Book 2)
QUANTUM MARLOWE
(pub'd by
www.twbpress.com/quantummarlowe.html)
Radio interview with eye candy:
https://www.youtube.com/watch?v=YlA5F3VgGwU
About the author:
Former taxi driver, security guard, professional editor, fiction submissions reviewer, translator, and international lawyer, I woke up one day and realized I was really all about language. So I walked away from my law practice and now I use my languages and experiences on five continents as a source for full-time writing--mostly fiction: strange visions, weird fantasy, sci-fi, horror, sword & sorcery, mythical tales, history, commentary, satire, and other eruptions of the Muse, mostly under the rubric of Dark Lotus Books (imprint of Equus Publishing).
I've already published 7 novels, mostly at
www.equuspublishing.com.
Besides the projects mentioned above, there are a couple of Russian books I'm translating and an Arabic translation that's been on hold for, oh, maybe a decade? This is about expression, not profit, so I enjoy doing everything myself from design to illustrations, even the book covers, though occasionally it is best to out-source covers to qualified artists, which probably ain't me. All of my books are available both as ebooks and as hard copy. --Glenn Lazar Roberts, language nut.
< REVIEWS >
Anyone who posts a review of one of my books can get a second book mailed for FREE! See the Tiers for more info...
< SIGNUP >
Don't forget to go to
www.equuspublishing.com
and sign up for periodic announcements from Equus Publishing, my main publishing entity.
Thanks to everyone!
When the $ starts to cover my actual writing and publishing expenses, which is actually WAY more than what this figure suggests, I would like to put out videos on How to Write Sci-Fi, How to Write Epic Fantasy, and How to Create and Keep Suspense in Your Writing, among other more insane topics. It would be nice to keep my cats in tuna-heaven while I crank out the next few books. I also have a Youtube channel planned for reviews. More on that later.

1 of 1
Recent posts by Glenn Lazar Roberts