Marco
is creating empowering software, glowing LEDs & other weird projects.
Select a membership level
Follower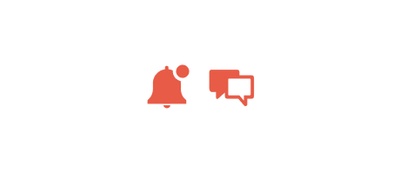 As a follower you can empower me to keep working on software, electronics and other projects which help and inspire others.
Also: you get access to monthly project updates, learn what I worked on and what comes next - and give your feedback to shape the projects I work on!

Excited follower
Don't just get updated on the latest development once a month with a short summary. But instead see what more specific I work on - and how the projects developer further and further, step by step.

Tester & collaborator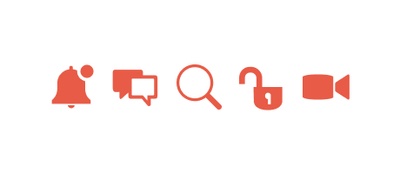 In addition to regular behind the scenes updates - you will get early access to the projects I work on, so you can test and use them before everyone else. And you can join monthly Q&A video calls, where we can discuss current and future projects and you can ask me anything you want!

About
Hey everyone, Marco here!
I am building empowering large software projects, projects with LEDs, 3D printing, laser cutting as well as mini software projects.
About me:
Interested in a diverse range of topics - from UX/UI design to software development up to LEDs, traveling, drone photography and more. And always interested in learning more to realize new projects. Used to travel a lot, exploring countries all over the world. And got introduced to character- and life changing communities over the years - especially to hackspaces and Burning Man. Always try to empower people and encourage them to be themselves instead of limiting themselves by terrible social norms.
Help me to continue building awesome projects by becoming a Patreon!
Here is an overview of my most recent projects:
Currently focusing on:
hackspaces.org redesign
- A new website to explain what hackspaces are, making them more accessible for new people and improve collaboration between hackspaces.
My other projects:

HackspaceOS
- The online hub for your local hackspace.
SkillMe
- Learn to code, everything! With all the best events, online courses, videos, books & much more, optimized for YOU. Stay tuned & support the development!
Project Online Meetups Hub
- A hub to organize and explore online meetups.
The Glowing Bike Project
- Upgrade your bike with LEDs, raibows and turn signals.
The Glowing Arms Project
- Build your own LED arm bands for dancing. Controllable via iOS & Android apps. No programming required.
The Glowing Laptop Project
- Let your laptop glow!
The Glowing Luggage Project
- Let your luggage glow!
The Glowing Display Project
- A MicroPython based script to power LED strips behind an external display.
Portable Display Stand
- Do you have a portable external display, but want to use it in a more healthy position? Just lasercut this free stand!
Smart Box
Lasercut yourself a smart storage box! A box with flexible compartments and a lock. A box that can be opened easily from all four sides and safely stacked.
Contact Cards Holder
Store your contact cards / business cards in a nice case - which you can lasercut yourself.
Mini Laptop Stand
Do you have a mini laptop, for example the GPD Pocket 2? Use this stand for better airflow, to keep the laptop cool - and for a more comfortable viewing angle.
Keyboard & Mouse Mini Desk
Let both your wireless keyboard and mouse rest stable on your lap.
Open Cat House
- The open-source cat house which you can easily build yourself with a laser cutter and 3mm thick MDF.
Latte Panda Alpha Server
- Use your Latte Panda Alpha and some HDDs to build your own server!
Bose SoundLink Micro Stand
- Do you have a Bose SoundLink Micro Stand or another portable Bluetooth speaker? Lasercut this stand to improve the orientation of the speaker - for a better sound experience.
MeetupAPI+
- Use the combined power of the official Meetup API and a web scraper to implement Meetup into your project.
NeoPixelPlus
- The NeoPixel library plus some extras, for example a testing mode - so you can see how your LEDs would behave directly in the terminal, without any extra hardware.
Download+
- A download manager that takes urls, json files as well as Notion as an input and can download files from an URL as well as via torrent.
JSON Secrets
- Load your secrets (API keys etc.) from a JSON file.
Notion Calendar Sync
- Sync Notion with your calendar
PyPrint+
- A better way of printing logs in Python.
PyWebScraper
- A web scraper that combines both Beautiful Soup (bs4) and Selenium.
GPD Pocket 2 Clover Hackintosh
- Build your own MacBook Mini with your GPD Pocket 2.
GPD Pocket 2 OpenCore Hackintosh
- Build your own MacBook Mini, using OpenCore on an GPD Pocket 2.
Latte Panda Alpha Server Tower
- Use your Latte Panda Alpha and some HDDs and 3D print your own server!
GPD Pocket 2 SSD Cover
- Did you install macOS on an external SSD to turn your GPD Pocket 2 into a Hackintosh? Awesome! Now let's 3D print a cover for your external SSD, so you have your SSD always fixed to your laptop.
Goat or Car?
- A nice statistic example to play with in Python
By becoming a patron, you'll instantly unlock access to 16 exclusive posts
By becoming a patron, you'll instantly unlock access to 16 exclusive posts
How it works
Get started in 2 minutes