GlumDark
is creating random tables of the macabre and mundane.
Select a membership level
Tablemonger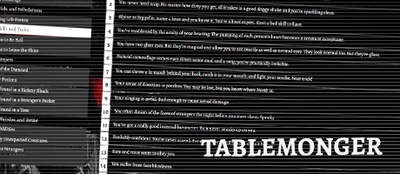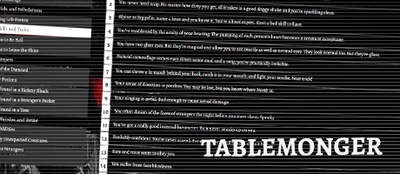 FULL TABLE CONTENT! Unlock longer tables on glumdark.com. d20 tables become a mix of d66, d88, and d100 tables.
EARLY ACCESS! See new tables and tools before anyone else does!
PROBABLY MORE STUFF! As we continue working on the tables.
About GlumDark
About GlumDark

We're creating random tables for tabletop roleplaying games. They're meant to be grim, and darkly funny. We personally use them in D&D and MÖRK BORG, though they would work in any fantasy roleplaying setting.

Game Masters can use these tables to bring a fresh slice of doom into their games. Players can use them to help develop their characters.

As GMs ourselves, we find a little randomness helps generate the kind of emergent narrative which keeps everyone at the table interested.

We intend to set a tone here. It might be right for your campaign; it might not. But either way, becoming a Patron is a good way to provide feedback and keep us going.

More tables, content, and features will follow, including new categories, multi-table rolling, and more.

And us?

We're McGlintlock and CTRO. McGlintlock is a programmer, writer, and life-long dungeon master. CTRO is most of those things and also a musician.



By becoming a patron, you'll instantly unlock access to 15 exclusive posts
By becoming a patron, you'll instantly unlock access to 15 exclusive posts
How it works
Get started in 2 minutes