☆GODBIRDART☆
is creating Furry Art and Good Vibes
Select a membership level
Coffee with 13 Sugar
Limited (0 remaining)
☆ access to any and all of my scraps, wips and other work that may or may not be posted in the future
☆  monthly Telegram Sticker reward [goal bonus!]
The Entire Coffee Pot
Limited (0 remaining)
☆  monthly chibi doodle 
☆ two Telegram Stickers [goal bonus!]
☆  access to my scraps and wips
About ☆GODBIRDART☆
☆GODBIRDART☆

Hallo and welcome to my Patreon!
Art Reward T&C
||||   
FAQ


REWARDS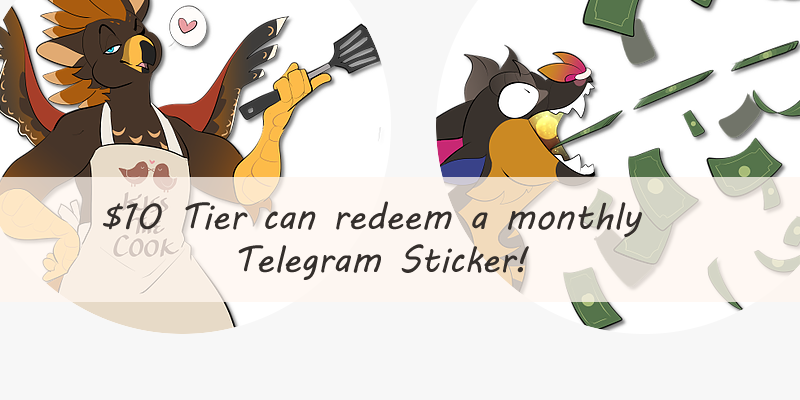 $10 Tier: Monthly Telegram Sticker
Meant to be compatible with the Telegram App, these stickers are 512px x 512px. Single character, but YCHs are permitted!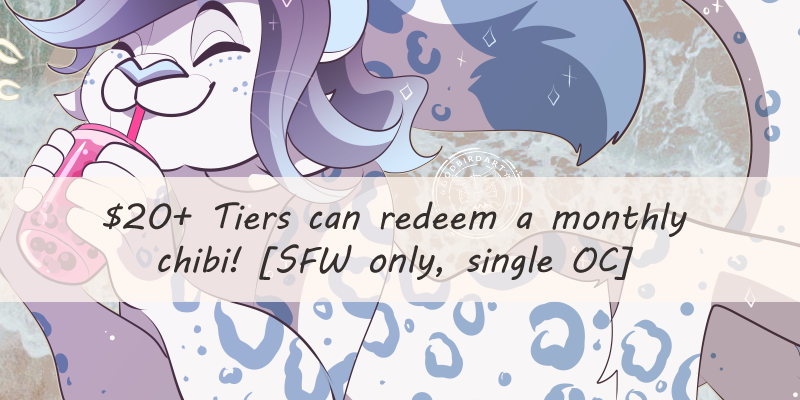 $20+ Tiers [except $30]: Monthly Chibi

Single character only, may be simplified to fit the style!
Props / YCHs are permitted!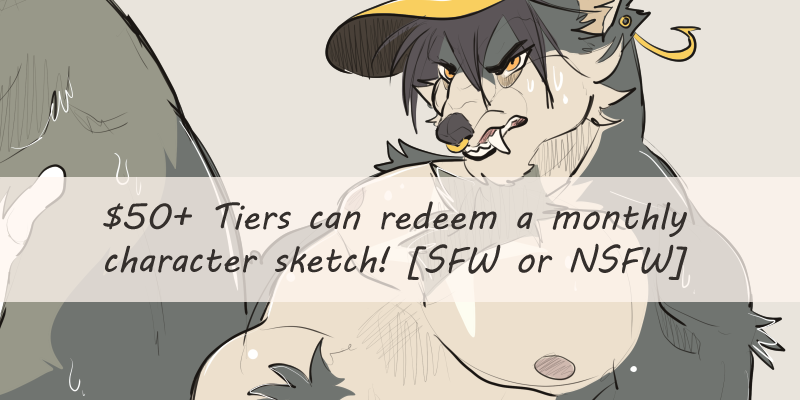 $50 Tier [except $30]: Monthly Character Sketch
Single character, may have clean or rough lines! YCHs are permitted.
$100 Tier can request a background and one additional OC.
GOAL BONUSES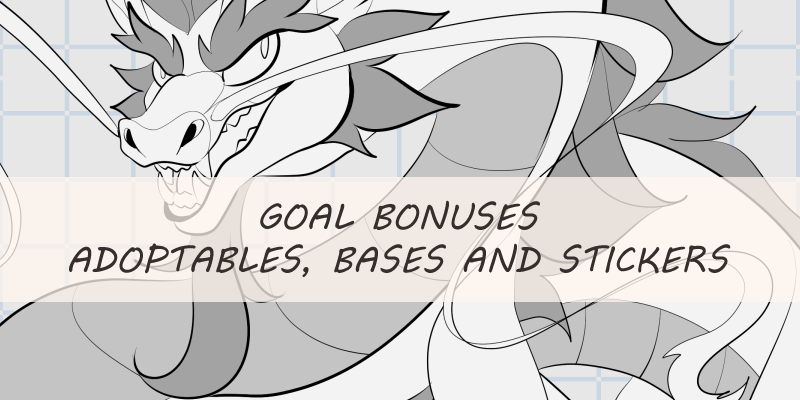 To make things a bit more fun, I have monthly Goal Bonuses! Filling these tiers unlocks extra rewards for reward tiers, such as adoptables, bases, and stickers! 
Goals MUST be filled when the month changes to be considered unlocked for that month!

-

REDEMPTION PERIOD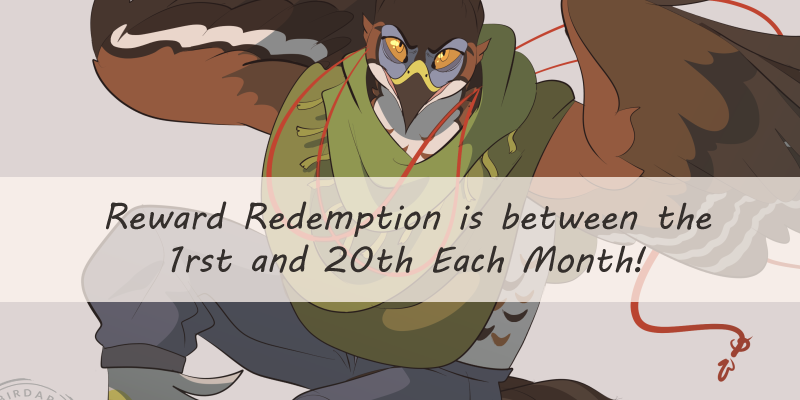 Be aware! To ensure I get rewards done in a timely manner, the redemption period is between the 1rst and 20th each month!
Any requests sent in the 21rst onward will be counted towards the next month.
Please be aware that all art rewards must abide by my 
reward T&C
.

Any questions, concerns, please don't hesitate to DM me on Telegram @ godbirdart or email me directly at [email protected]


Thank you!
- monthly adoptable batches, claimable by Patrons!
* these adoptables will be claimable by any $10+ tier Patron [one adoptable per patron per monthly batch] for no additional charge to the patron. these will be first-come first-serve. unclaimed adoptables will be sold publicly after the month rollover. batches will have up to three designs.
3 of 4
Recent posts by ☆GODBIRDART☆