Goldendean
is creating Trans Media art: Performance, Praxis, Print and Installation
Select a membership level
Lemme slide in your DMs
A personal thank you for all that you do to keep me doing what I do best, making critical work that interrogates who we all are. You receive the top hand selected memes in your instagram DMs regularly.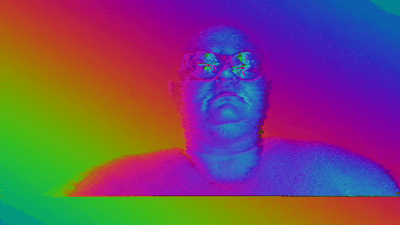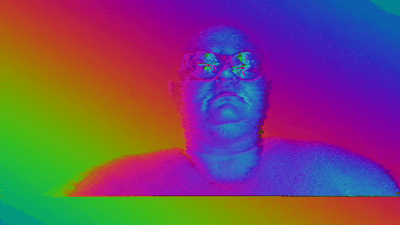 A personal thank you for all that you do to keep me doing what I do best, making critical work that explores how to build a love revolution. You receive personally relevant hand-selected memes in your  DMs regularly and a collectable signed limited edition postcard once every 6 months.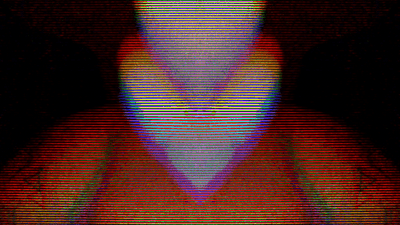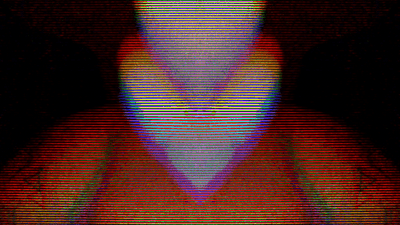 A personal thank you for all that you do to keep me doing what I do best, making critical work that explores how to build a love revolution. 
You receive the personally appropriate hand-selected memes in your instagram DMs regularly and a signed limited edition handmade postcard once every 6 months. Once a year you receive a limited edition poster by postal mail. (folded - free, or rolled and shipped in tube with additional payment for postage and packaging)

About Goldendean
I am a Genderqueer Trans media artist provoking dialogue about the gaze, queer bodies, love and social justice. I have worked across photojournalism, print, digital, video and social media, performance and community action since the late 1990s. My studio practice, as a photographer, performer, installation and visual artist producing works on paper, digital video and sculptural objects, bridge intersecting genres of documentary, fiction and fantasy to produce radical queer counter-narratives to patriarchy and other systems of oppression.
My practice does not approach any medium in isolation. My installations are affective on more than an aesthetic to be seen, by an invitation to feel, intended to be experience as lived moments referenced from real-life. My body enacts body as temporary monument at every stage of my performance and performativity.
In an evolving public performance, as Goldendean, my strategy of simple and often improvised, disruptive actions by a "Fat Queer White Trans body" share moments of soft courage to affirm the right of all bodies to exist, to be celebrated and protected. As Goldendean I present a statuesque Golden/ Bronze form working with a mound plinth on sand, shifting earth, leaving remnants of flesh, glitter and bodily fluids to be carried home by all who gather close enough. Goldendean in the Fuck White People suit intends to provoke feelings of Othering rarely felt in people who consider themselves the default, the overwhelming centering of Whiteness has left most white people as fragile to being named, raced, or made visible to the gaze. By bringing my body onto display welcoming selfies and documentation by the audience my body becomes a monument the moment that image is made, to be shared, forever frozen at that point in memory. 
I am in the process of shifting much of my practice into developing new haptic sculptural works. This process lays the framework for the design of sculptural works produced as special effects and props in the film, bridging the poetic and material potential of Goldendean's transmuta(n)t body. These include a range of amorphous "comfort objects" that prioritise the haptic experience. Art that disrupts the convention that says the fine art object should not be touched.Art that is an invitation to consensual contact – as innocent as a hug, art you can hold, art that holds you. Or an object of bold eroticism, unashamedly sensuous... art to fuck.
My work as an artist feeds me as a humxn, it connects me to my humanity and how it allows me to connect to community. The past 20 years I have worked my ass off as a photojournalist, videographer, director in often very difficult circumstances to self-fund some time to dedicate to making very necessary work as an artist. My work has never been particularly commercial, and that has never been important to me but since I became hyper-visible for the anti-racist performance I do my freelance career has not recovered and I have so much more difficulty supporting myself.
I started a Patreon account for my MFA and I continue on a different path, looking for investors. I'll continue making affordable and meaninful art and developing more ethical praxis from art and performance to building safer relationships. I helped a lot of other creators, and people in heavily discounted and often uncompensated ways and I would most often in collaborations, assisting, and support of other artists. Mentorship is essential to how I work. I will keep doing that, because that is me.
I worked and collaborate with visual and performing artists, theatre-makers, filmmakers, dancers and audiences to make affective work that engages beyond aesthetics.The work is often provocative and seeks to democratise the creative process, helping people to develop a language to articulate their conditions and provide a platform to express imagination. This last year, I have been invited to perform on multiple international platforms in Europe, issuing Berlin, Basel and Beyreuth. I guest lectured at Michaelis School of Fine Art, Stellenbosch School of photography and Design and held workshops at the University of Basel, and at Iwalewahaus, the African Studies institute of the University of Bayreuth.
I am asking for your help to keep making, and creating, with people, with purpose. This is not a transaction, I'd prefer it to be a sharing. I have no real idea what kind of rewards people might want, so I've thumbsucked a few, but I'd also really appreciate suggestions, on copy and on rewards. I'm leaving it in flux for the first week while I take suggestions. You are welcome to visit my website 
http://goldendean.art
and suggest special rewards you many want to create and I can load them. 
The avatar of Goldendean is a spark that grew from visual disobediences, acts of protest at the ways in which we are rendered silent in violent and mundane ways. Embedded in the image of Goldendean is a celebration of queer failure as cultural currency. It is QUEER as in Fuck You. It's mediation is less than it's experience. It is not documentary. It is revolutionary. And it is love. Shifting boundaries, quietly from the centre of attention.
Art. Making love. 
By becoming a patron, you'll instantly unlock access to 1 exclusive post
By becoming a patron, you'll instantly unlock access to 1 exclusive post
Recent posts by Goldendean
How it works
Get started in 2 minutes