Goodwin and Maxwell
is creating Art, Jewelry and Music
Select a membership level
Copper Level Supporter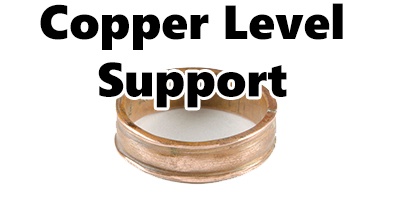 Basic Support. For those who love our art and like to see us continue doing what we do. Thanks for helping out.
Leather
Leather Level Support. This gains access to bit of behind-the-scenes materials not found on other sites.
About
We are a couple, Heather Maxwell and TL Goodwin, that create together since 1994. We both practice multiple forms of art. Both make Jewelry, often together, and we both are musicians. We have done poetry readings. Our Jewelry, as The Pacifik Image and as Goodwin and Maxwell, has been our focus. But we don't just buy our components. We make them.

Heather is Hot Glass Artist and Wire Artist. She Makes All of our beads. She makes all of our ear wire and the majority of our chains and clasps. TL is a Lapidary, Metalsmith, Enameler, Stamp Maker. Both paint in different mediums and both are Photographers.

They are Polyexpressionists. There have been many examples of Polyexpressionists in history. Maybe you are one too. A Polyexpressionist is one who expresses their communications in more than one medium. The Actor that paints or has a rap thing, or the triphop musician who does silkscreens.

TL can be anywhere creatively. He has an interest in stop motion animation, ceramics, definitely music, tool making. He really likes stamping metal and plans to extend this to clay. His latest thing has been filing slots into railroad rail sections to drive metal into. He would like to see rings and bracelets made from this technique in gold. Maybe you would too.

TL is currently working on old music and new music as well. He is also making jewelry. He's been making some colored pencil drawings. He plans to start oil painting again soon. A podcast is in the works.

We have found that relying on "Art's and Craft" and "Fine Art Shows" is hit-or-miss-but-mostly-miss no matter where in the Western United States they attend. Our art is unique. We think we deserve to continue.
Recent posts by Goodwin and Maxwell