GorillaDevs
is creating open source software
Select a membership level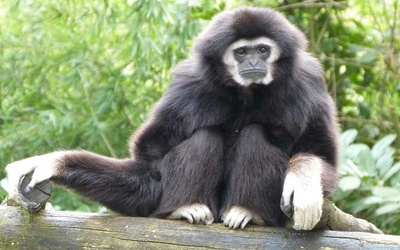 Gibbon
- You'll have my eternal gratitude
- Access to an exclusive discord channel dedicated to patrons
Macaque
- All of the above
- Access to exclusive posts dedicated to patrons with all the latest updates!
Marmoset
Limited (50 remaining)
- All of the above
- Your name will be shown on our Github repository!
About GorillaDevs
Made with love and javascript


GDLauncher is a custom open source Minecraft launcher written from the ground up in electron/react.

Its main goal is to make it easy and enjoyable to manage different Minecraft versions and servers, bringing the playing and modding experience

to the next level

!

Features:
[✓] Easy to use
[✓] Built-in auto updater
[✓] CurseForge modpacks/mods support
[✓] Import/export instances from/to twitch/multimc
[✘] Servers manager (vanilla and modded)
[✘] Curse modpacks and mods auto updater
[✓] Custom themes
[✘] Advanced instances drag & drop manager
[✓] Tracker of played time for each instance
[✓] Instances download queue
[✓] Multiple parallel downloads, so much faster than any other mc launcher
[✘] Cloud sync of game saves. With this, you will never lose your saves again!
[✘] Skin manager
[✓] Most of the features of the other launchers

If you like my work and would like more content and updates, feel free to contribute! This way I will be able to concentrate on my open source work even more and bring awesome features to the community!

You can find us in a lot of places:

When we reach this amount we'll be able to buy the Windows Extended Validation (EV) Code Signing Certificate for 1 year. This will remove the smartscreen warning saying the software is not trusted and allow autoupdates on MacOS!

1 of 1