Gosatsu
is creating Visual Novels
Select a membership level
Access to monthly art polls: You decide which characters Natsu & I are going to draw each month!
Access to monthly art polls.
You will get WIP-looks at the poll art, see finished pieces before they are posted publicly & receive access to high-resolution versions.
Access to Patreon-only blog posts: While I will continue doing weekly updates as I always have, here you will get to read special blog posts containing content I'd be too shy to post publicly (design sketches, WIP glimpses of our VNs, etc.)
This means you will also get the chance to offer feedback that might directly influence what we are working on.
Access to previous tiers.
About Gosatsu
Gosatsu is a small team of independent visual novel developers. And by "small", I really mean just two people:
Natsu
and myself,
Gospel
.
Since it's only the two of us, we have to do everything by ourselves:
drawing character sprites, backgrounds and CGs, planning and writing the story, designing the user interface, recording and editing sound effects, coding the actual game, thoroughly testing it...
Even taking care of social media, creating promotional material for sales, maintaining a website and writing regular updates can be counted to our to-do-list.
And that's still not where it ends!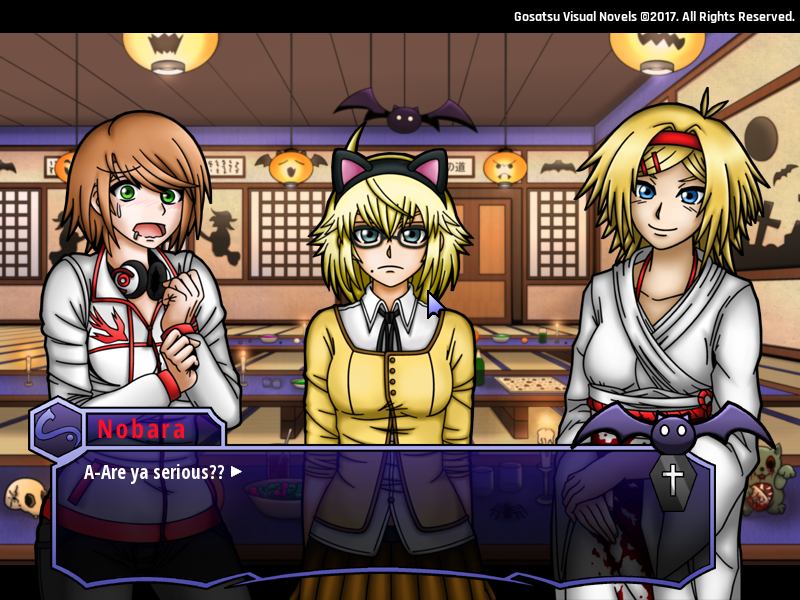 (Yep, unfortunately, I am...)
As you can probably imagine, all of this is quite a lot for just two people to handle. And some tasks, like composing music, are simply beyond our capabilities.
Every now and then I wish I had the necessary funds to hire a few more hands on board. Not just to accelerate development, but also to improve the quality of our projects.
With
SHINRAI - Broken Beyond Despair
, we have managed to create our very first visual novel. And while the reception has been very positive, we wish to address the feedback and improve future projects as much as we can, whether in regards to visual presentation or by maybe even adding voice-acting one day.
However, right now, we simply cannot afford to do so and have to continue doing everything by ourselves.
Unless Patreon can help us change that.
Where does the money go to?
The money gathered through Patreon will go to a variety of things, from covering hosting costs for our website to paying our composer,
Solo Acapello
.
Our proofreader
Ariette
needs to be paid as well, of course.
Reading through documents with tens of thousands of words is a rather time-consuming process, after all.
We'd also like to hire more people, especially artists, in order to speed things up and add more polish to our projects, but...
Unfortunately, the money we currently earn through
SHINRAI
isn't enough to cover all those fees.
(You have to keep factors like $ to € conversion in mind, taxes or regional adjusted pricing. After the distribution platforms have taken their cut and all the processes are complete, the remainder is split between Natsu and myself, leaving each of us with only a fraction of the selling price)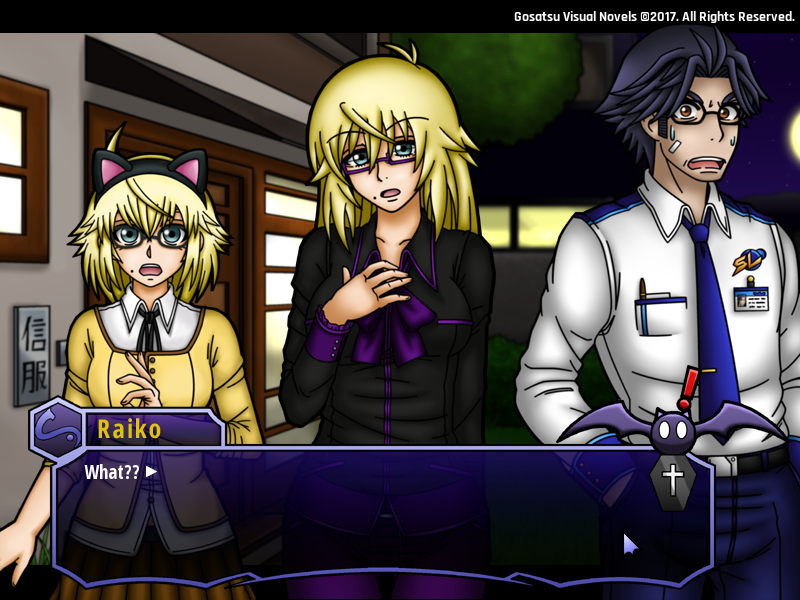 (Yeah, that really sucks...)
There are also bills and general living expenses coming into play. Right now, they are covered by my day job, but ideally, I'd like to get to a point where I can focus more on VN development again.
Because if there is anything I have learned through working on
SHINRAI
, it's that creating and sharing stories like this is what I truly want to do in life.
However, as things stand, the time I can spend working on our projects is limited, which drags out development even further and therefore makes the need for assistance even greater.
So, in order to keep doing what we love, improve our VNs as much as possible, hire new team members, and not take ages to release something, we have joined Patreon!
What do you get out of it?
In exchange for supporting us, I will give you work-in-progress glimpses of our projects. Aside from some rare exceptions, I'm often too shy to publicly post early design sketches or previews of sprites, backgrounds, CGs, etc. But that will change here!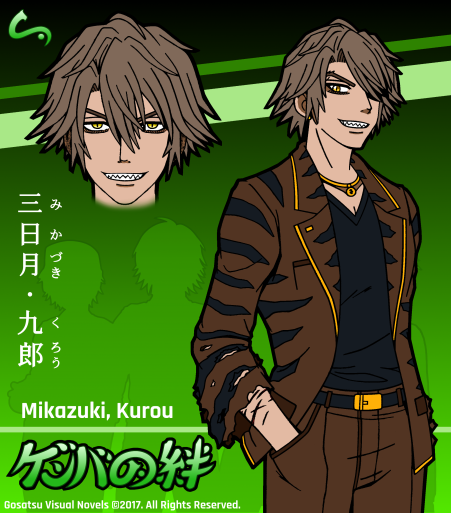 (Just posting this sketch on Twitter was really difficult for me orz")
Furthermore, I will talk more in-depth about the development than I'd normally do in our weekly updates. I will also share
Solo
's BGMs, give you glimpses at the script and grant you early access to our VNs.
That way, you can help us catch typos and bugs, and actively influence the development by providing feedback and suggestions.
I've also started sharing some stories of our very first VN dev adventures, showcasing assets of things we have worked on before
SHINRAI
, but never ended up releasing...
(Even though that stuff is super embarrassing to me u///u)
I'd like to draw something for you as well, but with all the work I already have on my plate, including seasonal artwork of our characters, that would only take away even more time I could be spending on actual VN development.
One thing I thought we could do, however, is that
you
decide which character will be featured in those artworks. And for the months I'm not doing seasonal art,
Natsu
is drawing something instead.
Just note that our art styles are
drastically different
, haha.
We are also open for ideas, so if you want anything specific (and reasonable) in exchange for your support, we're all ears!
Some final words: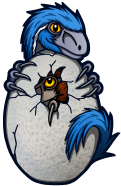 (Meet Kira (blue) & Toru (brown), the mascots for our next VN project GENBA no Kizuna)
I know that was quite a lot to read, but if you've read this far, I want to thank you for taking some valuable time from your day to do so.
Time is really the most important factor here. When you have to do X different things on your own, you can only make so much progress on each individual task each day. Just writing a story alone is incredibly time-consuming, as it requires a lot of planning (especially if player choices are involved) and huge amounts of research (at least when you're writing murder mysteries). And when stuff like another job or studies eat away even more hours, all of this becomes very difficult to do in a reasonable amount of time.
We're very grateful to our players. When we read the feedback for
SHINRAI
and see that people are looking forward to more projects from us, there really is no greater feeling in the world.
So we naturally want to continue doing this and devote as much time to it as possible.
If you think our work is worth it and you want to go a step further in supporting us, we would certainly appreciate it a lot!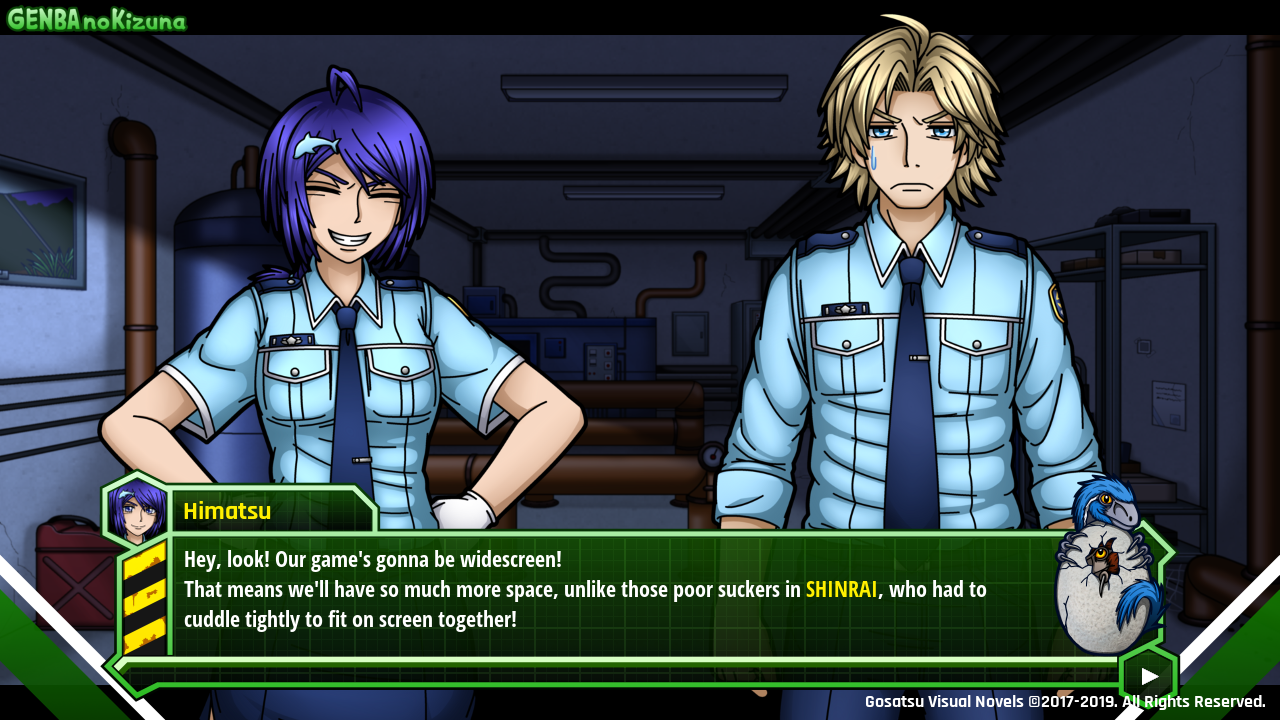 (With GENBA, we're trying to improve the presentation among many other things, but there is only so much just the two of us can do)
Once again, thank you for your time as well as your interest in our projects! If you want to learn more about what we are currently working on, you can do so on our
website
.
Alternatively, check out our
Twitter
our join us on
Discord
!
Reaching this amount will allow us to keep commissioning 1 or 2 BGMs (depending on length) per month.

1 of 3
By becoming a patron, you'll instantly unlock access to 237 exclusive posts
By becoming a patron, you'll instantly unlock access to 237 exclusive posts
How it works
Get started in 2 minutes