Got Faded Japan
is creating podcasts and other stuff.
Select a membership level
Tier 1: Buy us a beer - $5
Faders can get access to our Patreon website which  will have bonus content, videos, prints, bonus stories, and out takes as well as all the  photos that we can't post on the FB page. 
Tier 2: Buy us a pitcher - $10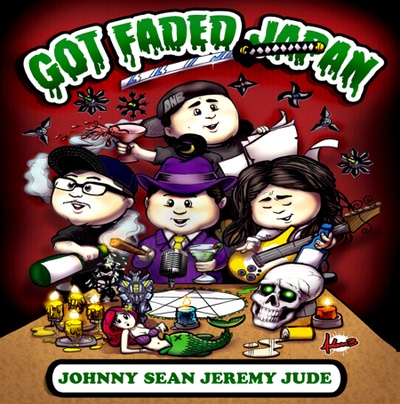 For the generous Faders who want to support the show a little more by hooking up premium beers and sake can get access to our Patreon website which will have bonus content, bonus stories, videos, and out takes as well as all the photos that we can't post on the FB page. 
Tier 3: Buy us a keg - $20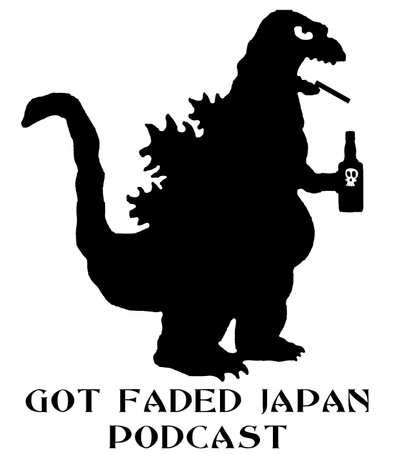 This should be called the "BLACK OUT TIER", and if you are a true Fader, you know the reason why.
Faders will get all of the above and we will do a Skype interview with you that will appear on our show and quarterly we will send you a package that will include a signed special edition card, manga, candy, stickers and more.  As well as your choice of any of Johnny's prints from the The Spilt Ink (www.thespiltink.com)  And as an added bonus the first 5 people to sign up for this will get a porno mag from Tom's private collection. 
About
The #1 longest running podcast in all of Japan has been going strong for over six years with a new episode every week, but in order to amp things up to the next level the goes out to all our Faders and that's why we are starting a Patreon page.

But don't freak out just yet – the show has always been and always will still be free, but for our dedicated fan base we are taking this opportunity to let you get more involved by supporting us on Patreon.

Money raised will of course go buying us more booze, but more importantly it will also be used to buy better equipment, get extra guest appearances, and of course take some action packed field trips.

So want more bonus content, out takes, video, and a chance to interact directly with Johnny and Tom then don't delay and sign up right away. Our Patreon supporters will also get a chance to add ideas to the suggestion box for future shows and content as Johnny and Tom are always far more easily persuaded to go out and do something dumb when someone's buying them booze.

By becoming a patron, you'll instantly unlock access to 189 exclusive posts
By becoming a patron, you'll instantly unlock access to 189 exclusive posts
Recent posts by Got Faded Japan