GrahamGroans
is creating Grunts and Graphite - illustrations of Male Beauty
Select a membership level
Sketchy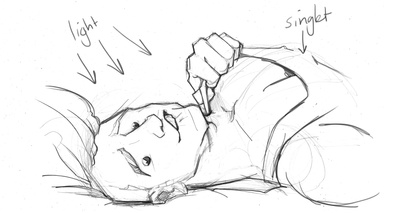 Bottom Level
By joining the Bottom Tier, my patrons will get access to exclusive sketches, visible to Patreon-patrons only, as well as the warm and glowing feeling in their belly they're helping me put out... I mean, of course, put sexy art out into the world.
A minimum number of two new, exclusive, sketches will be added each month.
Works-In-Progress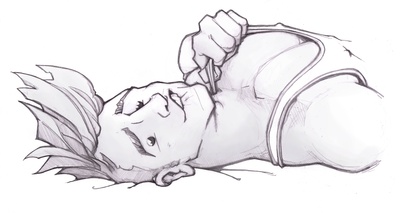 Versatile Level.
Joining the versatile-tier grants patrons access to the patreon-exclusive sketches of the bottom tier, as well as the chance to commission a One-Handed-Sketch.
You've seen them around - whether my #twitterdaddies, my #wrestlingbrothers or my #gayvengers. After half a year of support, Versatile Patrons can commission such a sketch of their own. Up to two characters, be it fanart or a portrait of themselves.
On top of that, Versatile Patreons get a glimpse onto my desktop: they''ll see all the things that happen while I work on my art, unused doodles, discarded sketches, or fucked-up-references. 
(for more information on my commissions, check my terms and conditions.) 
Commissions
Top Level
By chipping in ten dollars a month, my patrons will automatically earn the right to a free annual commission featuring up to two characters, starting after a period of six months of support - 
as well as the access to exclusive sketches, works-in-progress, and the warm, glowing feeling of supporting me like a jockstrap. 
Once Commissions-tier-patrons have been with me for half a year, we will start discussing their upcoming commission. As soon as we've reached a satisfying agreement, I'll start working on it ASAP.
On top of that, Top Patreons will get a chance to be part of my work-process: whenever there's a decision I need outside opinions on, I will turn to my Tops: be it colour schemes for bursting speedos, or what kind of horny father-figure to a bunch of wrestling clones I shall draw next - my Tops can voice their opinion.
(for more information on my commissions, check my terms and conditions.)
About
Graham Groans got his passion for drawing from his fairy godmother, who also granted him feet that are too big, eyes that tend to stray to where men are bulg-y, and the inability to declare a drawing finished. He roams the German steppes astride his HB-pencil, travelling in male nudes and mythological monsters.

For a few years now, Graham has been constantly, and with great joy, churning out sketches, and even finished commissions, for the internet's entertainment - at least, for that part of the internet that is entertained by rippling male beauty, steaming gay sex, smutty fanart and handsome mythological beasts. Nothing would make Graham happier than to make a full-time job of this, but alas, a living wage needs to be earned. And so, more often than not, he has to turn away from Sketched Smut towards actual work.

This Patreon is his hope of getting back a constant trickle of income, and enabling him to devote more of his time towards Grunts in Graphite.

By becoming a patron, you'll instantly unlock access to 83 exclusive posts
By becoming a patron, you'll instantly unlock access to 83 exclusive posts
Recent posts by GrahamGroans