Grant Barger
is creating Premium Learning Modules for Entrepreneurial Financial Advisors
Select a membership level
OWN YOUR ALPHA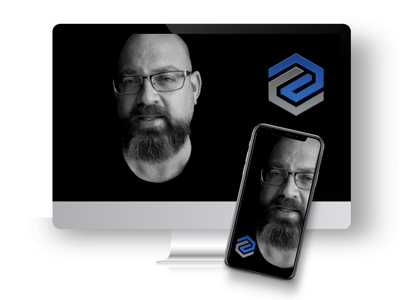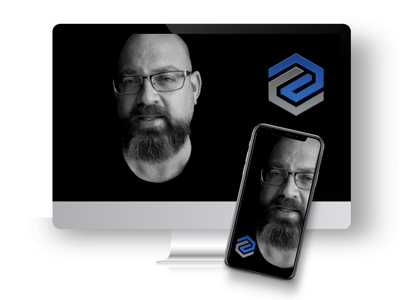 It's Crunch Time for ALL ADVISORS!!!

Welcome to 24/7 exclusive access to elite advisor business development training.  Every advisor is welcome!  Regardless of experience, expertise, age, race, gender... there are no barriers here to hold you back. 
This is your time to get better every day.


Advisor Crunch
solves
the
three biggest problems
advisers are facing when it comes to developing their businesses:
1. Where do I start?
2. How expensive is this going to be?
3. Will I be able to dedicate the time required to achieve success?
No risk / no hassle ... Jump right in! Anytime you want access to a proven business development framework that has been helping financial advisors manage ideal relationships for decades.
The investment in your business is less than a dollar a day.
24/7 access means that when the time is right for you you will be able to develop your unique business your way. 


Daily and Weekly Learning Modules -

This is the world's first and only platform created to empower YOU to "Own Your Alpha."
Daily exercises to keep you on track… if you miss a day or a week... it's okay. You can jump back in anytime!
Weekly learning modules that take your business from nowhere to NOW HERE!
Any advisor can start at any time. Regardless of experience or expertise. 
Exclusive Video Interviews -
Each week I release exclusive video interviews with industry leaders and game changers.
You will see and hear actual case studies and success stories from advisors, managers, recruiters, owners, and industry stalwarts. 
Infinite Relevance Model-

You'll get access to my "Infinite Alpha Framework" tutorial series where I explain:

How to design your business On Purpose
What pitfalls to avoid when adopting other advisors tactical ideas
How to filter out digital noise and build exclusive value
Deeper dive into your unique value and how to make it consumable
How to Start your daily exercises to keep you accountable
Deploying your specific Advisor Story
How to find, recruit, and retain ideal clients
How to develop unique marketing campaigns
Examples of how this program has been successful
Connecting the dots (Painting the Picture of Your Alpha)
How to build relevance in perpetuity
You get access to ask me any question anytime
This is elite training for every advisor regardless of assets or time in the business:

I analyze specific scenarios you might suggest and deliver real solutions
I walk you through designing your tangible brand and building your digital footprint 
I help you design your unique advisor value so you can live your preferred life
I help you design unique diagnostics specific to your KPIs
ADVISOR CRUNCH is designed to make it easier for financial advisors to get better at what they do. 
24/7 - Every day.
Simplified proven strategic processes that enable you to implement tactical concepts that fit your own unique business development model. You do you. Adopt tactics that will improve your advisor alpha and adapt them to your own unique model. This is a proven framework that empowers you to stay relevant and maximize your value in perpetuity. Welcome to your future...
Exclusive Patreon Member Benefits

Tangible Advisor Alpha Branding IP

Proven Value Design Modules
About Grant Barger
Welcome! My Patreon is where I teach solopreneur financial advisors how to define and design their unique value to attract and retain ideal clients.


You know how financial advisors have a tough time justifying or increasing their fees because most of their value is invisible to everyone (including the advisor)?
When advisors don't understand their value or how to convey that value to their ideal audience they end up discounting their services and working with the wrong clients. 
I solve that problem by helping advisors discover how to design and deliver their value so they can get paid what they're worth while working with ideal trusted clients.
Prior to COVID I traveled the US doing workshops for brokers in wirehouses, wholesalers in mutual fund companies, groups at mid level RIAs and Banks, as well as independent advisor teams.
The main theme then was growing and protecting American's wealth, one advisor at a time.
For the past two years I've been working 
virtually
with private clients.
Advisor Crunch is where any advisor can learn as much as they would like about discovering and designing their own unique
advisor alpha
… as well as how to deliver their unique value 24 hours a day.
The mantra for advisor crunch is - get paid for your value by working with ideal clients.

What happens here?
I teach advisors how to get paid for their value without discounting their services.
We design their value to attract their ideal audience. So they're never trying to convince the wrong people they are worth their fees.
I teach advisors how to use
omnipresent value design
to deliver value that attracts Ideal prospects 24 hours a day and retains their current clients... with relevant tangible touch points.
What this isn't: 
A digital 10x agency focused on sales marketing and email campaigns promising more leads to sell more product.
What this is:

A trusted resource that increases your relevance, connects you with ideal clients, and gets you paid more for your value... so you can live your preferred life with joy and dignity. 
If you are a
solo financial advisor
who doesn't have a niche or your website is not great or your digital marketing campaigns are so-so...or if you are struggling to get paid for your value... or if you are a good advisor who wants to get better...
this is the perfect place for you.
Congrats!
You are in the right place at the right time.
Enjoy the ride!
-
Grant Barger
By becoming a patron, you'll instantly unlock access to 8 exclusive posts
By becoming a patron, you'll instantly unlock access to 8 exclusive posts
Recent posts by Grant Barger
How it works
Get started in 2 minutes