Great Times Podcast
is creating Podcasts, Darkwave/Synthwave Mixes, Short Stories, and Videos
Select a membership level
Grotesque Gratitude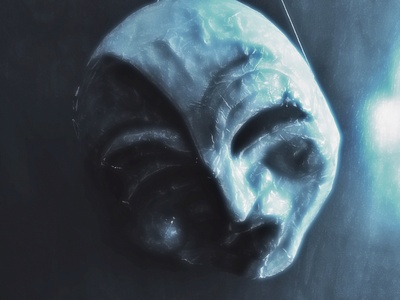 Thanks for supporting us on our journey. Every little bit helps.
At this starting level, you will receive:
Access to our patron-only updates on our Discord page and Patreon feed.                         
Unconditional gratitude and respect.
Includes Discord benefits
Inner (Dark) Cotton Candy Circle
Limited (500 of 500 remaining)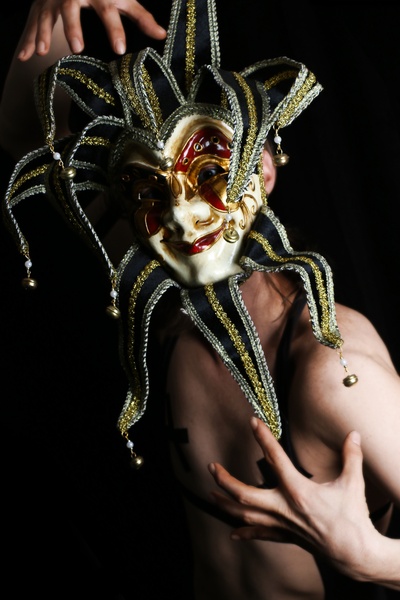 Thanks for supporting us. Every dollar counts.
At the $5 level, you will receive everything at the $1 level, plus:
We'll give you a shout out and follow you on Twitter and/or Instagram for as long as you are a patron.      
 Access to our behind-the-scenes Lens videos featuring the actors performing their lines in the studio.                    
 Every episode transcribed in your preferred e-reading format.                  
Includes Discord benefits
"Silver" SpookHouse Carousel Level
Limited (200 of 200 remaining)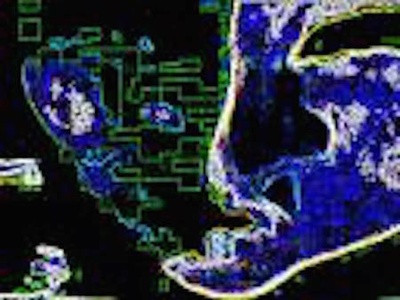 Thanks for supporting us. Every dollar counts.
At the $10 level, you will receive everything at previous levels, plus:
I will create a personal Darkwave or Synthwave music mix (max 1/2 hour) sent to you personally electronically to stream (of course, you'll have to provide me with a personal e-mail, which will not be spammed).
20% off all WHAGTA merchandise
Includes Discord benefits
About
Hey there!

My name is Vaughan Grey. I am an experienced actor, writer, director, model, photographer, video/audio editor, DJ, and now...PODCAST PRODUCER! My background was in video production for over a decade, producing and directing over a dozen short video projects for film festivals and corporations in Arizona. I even produced an on-going short horror web series a few years back called "WENDI,"  which was featured in several (web-series friendly) film festivals and can now be seen on Vimeo. I also enjoy DJ-ing Darkwave/Post Punk and Synthwave genres and produced the popular music show, Dhananjay's Basement, for the Top Flyt Music Network and, in addition to being streamed on their official website all over the world, has been featured on syndicated FM stations in Florida and Ohio.

And how did any of this lead to podcasting, you ask? After being inspired by acclaimed podcasts like Lore, Astonishing Legends, Welcome to Night Vale, In the Dark, Tanis, and The Black Tapes, I decided to go back to production basics and try my hand at the podcasting format since that shows an audience how - and not just what- I think. My first attempt at a podcast, Come Down to My Basement (which can be heard on YouTube), featured an eclectic mix of horror-style music and spoken word narrative. Both classic vampire tales, like Carmilla, and new unpublished horror by up and coming authors were performed by me in a modulated voice for dramatic effect. Feeling encouraged, I next decided to embark upon the talk show format with an episodic horror film discussion, dedicated to the SVOD service, Shudder.com, with rising Hollywood film director, Jose Ho Guanipa as my co-host, called ShudderCast (which can be heard on iTunes, Stitcher, Google Play, or YouTube). The result was critically-acclaimed and heard all over the world, along with being featured live at the WesterCon convention in 2017, and has already featured some legendary horror industry guest interviews.

After deciding to take a hiatus from the talk show format in order to revamp ShudderCast into a more ambitious paranormal-related podcast series - a la Coast to Coast AM, - I decided to stretch my creative wings and go back to my formative horror author roots and create my first horror narrative podcast. I teamed up with CreepyPasta author/musician/visual artist Em Leonard, whose short stories, "Love and Loss at Six Flags," and "Never Talk to People While Waiting in Line at Disneyland," have been performed by the ClancyPasta YouTube channel after winning a contest on the No Sleep Reddit.com forum and has been listened to by hundreds of thousands of people all over the world. Our resulting podcast, What Happened at Great Times Amusements?, is his first audio drama and horror story set in an fictional amusement park. Our actors are all Arizona-based performing professionals at the top of their craft (we are not giving out their identities publicly yet as we wish to have the mystery grow inside the listeners' minds first).

Of course, though the shows are free to listen to, they are not free to produce. To that end, we are hoping our most dedicated listeners will support us so we can keep producing the series beyond a season one and embark upon a live version of the show. There is also the possibility of spin-offs and other horror stories as podcast, and maybe even novelization and video projects, as well. We want to spend our days creating dynamic and thrilling entertainment for all of you. Won't you partner up and join us on this amazing journey by supporting us?

At this level, we will be able to cover recording studio costs for a whole season, start an amazing new website, pay hosting fees for Blubrry and Libsyn, maybe even hire a PA or two to help with post-production and scheduling (so I don't have to do everything!).

1 of 4
Become a patron to
Connect via private message
Recent posts by Great Times Podcast