GreenActionNews
is creating Grassroots Powered Environmental Journalism
Select a membership level
Supporter
Limited (359 of 360 remaining)
You're officially a Contributing Member
You will receive a very thankful virtual hug from JD and all of us at GreenActionNews.
Advocate
Limited (179 of 180 remaining)
Your name listed on our Wall of Gratitude.
Plus all previous rewards
Eco-Warrior
Limited (120 of 120 remaining)
Includes previous rewards
Plus access to Patreon Blog Post Updates describing how your support is benefiting environmental journalism.
About
Who is GreenActionNews?
Environmental issues are often not covered adequately or fairly by the mainstream media. Our mission is to provide reliable coverage of environmental concerns where misinformation is common and activists are often portrayed in the mainstream media as misfits and fringe actors.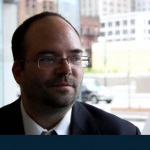 GreenActionNews is founded by
JD Sullivan
, who has a Bachelor of Arts in Journalism/Mass Communication earned at 
Olivet College
. The mission of 
GreenActionNews
is to provide an online news source committed to delivering accurate and reliable coverage of environmental activism around the world.
The strategy is to achieve local coverage of global issues by recruiting writers all around the earth to cover environmental  concerns and activism taking place on the frontlines where they live 
. Unlike many websites, GreenActionNews does not aggregate content. And unlike "fakenews" sites, we fact check and we seek comments from all the stakeholders in a story. In other words, we do real journalism. In addition, we invite environmental activists to share their stories, events and news through our community features, which helps us to get story leads and provides an important service to organizations.
Why Your Help Is Needed
Real Journalism requires time, resources and people.

Since 2013, GreenActionNews so far has been supported by the personal investment of  JD Sullivan. We've tried Google Ads but the revenues are insufficient and often the ads
that Google serves promotes misleading propaganda by those who oppose environmental causes. 
We are in need of consistent, reliable funding to cover the costs of running GreenActionNews. This includes:
Technical costs which includes hosting the website, site maintenance, spam prevention, marketing on social media, newsletter, software upgrades, and eventually a podcast version featuring the stories we cover.
Paying our contributing writers and regional editors located in Africa, Asia, Europe, North America, South/Central America,and Oceana.
To get a sense of where we're going with all this, you can 
visit our About page
.
GreenActionNews is grassroots-powered environmental journalism. 
And as we continue to develop our online Community feature we will be able to source more stories more directly from grassroots activists while maintaining our dedication to journalistic integrity.
How you can help
By making a monthly contribution through Patreon, you will be covering the costs that enable us to keep on publishing our stories and expanding our coverage.
100% of the money goes to bonus fund paid to Contributing Content Producers for providing exceptional  posts that are read by many people. Good content is content that gets shared.
Our goal is daily coverage of environmental activism reaching every watershed of Earth. You can help by selecting the level at which you can offer your support using the links to the right. 
Please remember that with any level of support of GreenActionNews, will be hugely helpful and appreciated!

Thank you so much for your generosity!!!
Bonus Paid to one Correspondent each month for exceptional writing.


1 of 2
By becoming a patron, you'll instantly unlock access to 7 exclusive posts
By becoming a patron, you'll instantly unlock access to 7 exclusive posts
Recent posts by GreenActionNews