Greeneyedwolfking
is creating comics and illustrations for adults
Select a membership level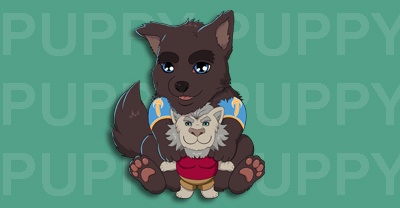 Puppy Artpack
Access to uncensored sketches and WIPs
Puppy Artpack with:
new and previous finished comic pages (of current projects)
1 finished artwork
3 avatar images
all art in 1500 px resolution
all WIPs and sketches of a month 
Puppy Poll: Determine the artwork for your Artpack
Previous Artpack  (enlarge your art collection with past rewards connected to the current month)
Wolf Artpack
Access to uncensored sketches and WIPs
Wolf Artpack with:
4 finished artworks
new comic pages + previous ones (of current projects)
all art in 1500px resolution
5 avatars
all sketches, linearts and WIPs of a month
Polls (vote in polls)
Kings Journal (Bara, Furry, OC, art, travel and game topics)
Previous Wolf Artpack (enlarge your art collection with past rewards connected to the current month)
Werewolf Artpack
Access to uncensored sketches, linearts and WIPs
Werewolf Artpack:
all art in 4k original resolution
4 finished artworks plus their messy variations
new comic pages plus previous pages (of current projects)
4 wallpapers (or more)
7 avatars (or more)
all sketches, linearts and WIPs of a month
Commission Chance (suggest a character for the CC poll and I draw the winner - new chance to win each month)
Polls (vote in polls)
Kings Journal (Bara, Furry, OC, art, travel and game topics) 
Previous Werewolf Artpack (enlarge your art collection with past rewards in 4k  resolution connected to the current month)
About Greeneyedwolfking
I'm an artist from Europe and I create
Bara/Furry
comics and illustrations for adults.
I draw original characters and fanart with a focus on male x male interaction.
I began drawing as a little boy and never stopped. As a grown up I discovered my passion for adult art and since 2016 I create Bara and Furry art.
I always dreamed about adventurous stories, romance and humour with nice Bara and Furry males as the main characters and in my comics I realize this vision.
My comics are "Moon Detective", "Endless Sky" and "Knights in Japan".
In "Moon Detective" a werewolf investigates crimes and mysteries.
"Endless Sky" is a world of magic with humans, orcs, dragons, beast men and more creatures.
I recently finished my first comic "The Massage" that takes place within that universe.
"Knights in Japan" is about a cursed swordsman, a big red demon and a young man who is a reincarnated knight.
My comic pages are part of my Artpacks
I release new
Artpacks
for the
Werewolf
,
Wolf
and
Puppy
tier each month with completed images, new comic pages, pin-up pics, brand new sketches, linearts and works in progress.
So you can enlarge your art collection each month with new creations.
I also draw less famous, rarely drawn characters regularly.
All Artpacks release around the 5th day of a month and are available for a whole month and all images are uncensored.
To continue creating comics and images I need your support.
Many artists of our history had patrons so they could keep working.
I would be very grateful if you would continue this tradition and together we go on a great journey full of art.
Thanks for reading and thank you for your support!
Your Greeny
Reproduction, editing or personal gain of my images is prohibited.
Recent posts by Greeneyedwolfking