GreenFacts.org
is creating Science education articles
About GreenFacts.org
Who are we?GreenFacts
is a scientific information platform which covers a wide range of topics, but we are mainly interested in health, the environment, and sustainable development. 
We are a small team, based in Brussels, Belgium, and composed of Dr Jacques de Gerlache, toxicologist, Dr Patrick Van Hove, biologist, and Cedric Stévins, IT-specialist.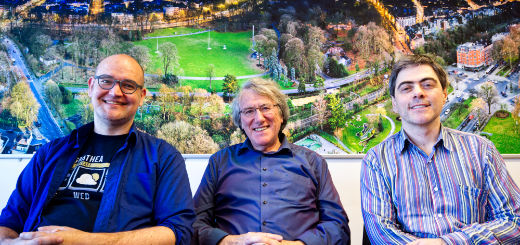 What do we do?
We write summaries of scientific reports. We do it so the information that is presented in the reports that are often written in a technical language that is impossible to understand for non-specialists becomes within the reach of anyone.
In our world of information overload, where it is difficult to find unbiased voices, we strive to provide information that is as faithful as possible to the original reports and that is based on facts. 
GreenFacts
has been doing this since 2001, and we have always published all of our content for free on our website. We currently have over 100 summaries written, many of which are available in 3, 4 or 5 languages in order to make the information as easily accessible as possible to all. 
How do we do that?
First, we select the reports that we summarize to be out of reputable and serious organizations. We mainly use documents published by UN and EU agencies as well as by governments.
Then, based on our own scientific knowledge, we write a summary that we consider to be the closest possible to the message of the original report as possible.
Finally, before we publish, an external expert reviews our summary to ensure the quality and neutrality of our work.

Why go to all that trouble? There are thousands of science websites around, the information is all there, isn't it?
Yes, of course, and that is precisely the point. There is so much information out there that it's difficult to shape your own opinion based on the facts and not on the opinions of others. 
What would we like to do?
Videos are a communication tool that we would like to to use more. Our content can sometimes be a bit dry, honestly, and visuals can help with understanding complex concepts. We would love to offer more content like this video we made to explain the difference between "risk" and "danger".
The
GreenFacts
project, when it was founded in 2001, was the answer to a practical problem. For his work, one of the founders of GreenFacts who was an engineer needed to take into account some toxicological data which was available in toxicological report form. He didn't have the knowledge or experience to understand the technical language and data, so he reached out to the other founder, a toxicologist, to figure out the information. This was the seed for GreenFacts: there are many people who need to take decisions in their work or in their daily lives that depend on scientific information that lies outside of their area of expertise.  
Once we reach this level, we will be able to start producing educational, fact-based videos such as our presentation on Hazard, Risk and Safety. Once a month we will produce a high quality video.
1 of 2
How it works
Get started in 2 minutes