Gret
is creating illustrations & filling sketchbooks
Select a membership level
Sailor shanty
✦  Daily studies, warmups and sketches
I don't post anywhere else 
✦  WIPs of upcoming art!
Get an early glimpse of what I'm working on
✦  Polls,
 help me decide what I should draw next!
✦  Access to the Patreon-only feed
-where I'll answer questions and comments and keep you updated on new projects-
✦  Access to Lens!
- lens is the Patreon equivalent of Instagram stories-
Sea song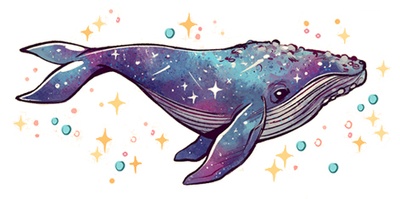 ✦  Timelapse videos of my illustrations
✦  Step by step process pictures -see each step from sketch to finished!-
✦  Sketchbook PDFs 
✦  Early access to my drawing sessions on YouTube
✦  Wallpapers, brushes, coloring pages and other downloadable stuff
✦  Sketchbook tours and insight of my creative process -get a look into my new and old stuff-
✦  Occasional blog posts with art related stuff, pictures and life updates!

+ All previous rewards!
About
✦ Hi there, welcome!
✦
I'm Gretel, an Illustrator based in Argentina who loves to draw and create stories. My art is mostly inspired by poetry, music, nature and marine life. I also love tattoos, superheros, fantasy books, the sea & traveling as much as I can!
I've been working as a visual development artist and character designer for animation since 2015 and I am now pursuing my long-term dream of drawing comics while living the freelance life for the first time.





✦ Why Patreon?
✦
I've opened this page for those who follow my work and think it's worth supporting ♥ All your pledges will go directly to my personal projects, art supplies and paying the bills!

Your support will also help me enormously to dedicate more time on learning new things and creating new exciting stuff you can enjoy too. And I'll be here to provide you daily answers and stay in touch with you regularly!

✦ How it works?
✦

Select one of the listed tiers based on how much you'd like to pledge per month and which extra goodies you'd like to receive in return for your kind support -like access to the activity feed, sketchbook tours, step by step pictures, downloadable stuff and more-
Don't worry, you can join anytime and leave anytime you want!


Any support at all means the world,
so THANK YOU! ♥ 🌈
✦ Website:
https://gretellusky.com/
✦ Instagram:
https://www.instagram.com/gretlusky/
✦ Facebook:
https://www.facebook.com/gretlusky
✦ Youtube:
https://www.youtube.com/channel/UC6Iyy4VqmaXdAOoYPMSIK8A
✦ Twitter:
https://twitter.com/Gretlusky
✦ Art prints:
https://www.inprnt.com/gallery/gretlusky/
Let's make comics together!! When we reach this point I'd love to start working more in depth on a dear project of mine you -maybe- heard of: the story about the sailor and the mermaid.

'Landlocked' is a fantasy story about Ridge, a former sailor with a troubled past who craves nothing but freedom. His struggles led him to work at the harbour saving every penny to achieve his dream of sailing the seven seas once again.
When a valued creature crosses his path and he decides to steal it, he'll have to deal with the consequences of his actions at the same time he learns what living with a charming and deadly mermaid entails.

1 of 1
By becoming a patron, you'll instantly unlock access to 66 exclusive posts
By becoming a patron, you'll instantly unlock access to 66 exclusive posts