grexly
is creating podcasts
Select a membership level
Grexly Green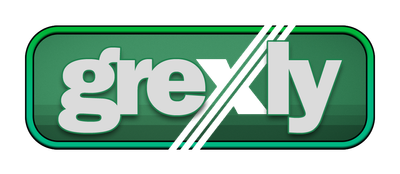 Go Green! If you hadn't noticed, podcasters like to talk. For the low, low price of $1.99, you can unlock text posts from EVERY. SINGLE. PODCAST. Olivia, Kevin, Fr. Chip, Tommy – if they're a part of Grexly, they're a part of our page. But that's not all! Every Grexly Patreon Supporter gets access to the exclusive Grexcast – a monthly conversation with members of the Grexly family, hosted by Adam Stone, Head of Creative for Grexly and The CatholicTV Network. Plus, we'll let you know in advance when any and all swag is being discounted in the Grexly Store, so, you're practically joining this level for free! 
Grexly Blue
Level up to Blue and the benefits get bigger! In addition to everything in the Green tier, you immediately unlock behind-the-scenes pics and videos from every podcast in the Grexly fam. Blue Users also enjoy the opportunity to vote on content and take part in Patreon exclusive submissions for your favorite podcasts! But perhaps the best part is we'll send you a surprisingly adorable blue box (it doubles really well as a phone stand!) with an official grexly sticker in it!
Grexly Gold
Gold-level Patrons get the royal treatment! We immediately add your name to the masthead of Grexly.com where it belongs, and you unlock all our digital extras, from original art to bonus podcast episodes! Then we send you any T-Shirt you want from the official Grexly Store, free of charge! With the benefits of all three tiers, this is truly the tier of Royalty!
About
You won't find the word "grexly" in the dictionary—but like its Latin root "grex," meaning "flock," Grexly is a group of podcasters shepherded by the shared commitment to reflect beauty, truth, and goodness. We create free podcasts that range in topic from mental health to popular culture to living the Faith. We believe we've got something for everyone, all in one place.
We consider our listeners part of the flock too, and we'd be honored to have you join our community. By becoming a Grexly patron, you'll get access to the monthly Grexcast, which takes you behind-the-scenes of all that's happening at the studios. You'll also have the opportunity to make suggestions about future content and get free swag mailed to your house.
Thanks for stopping by and considering becoming part of the Grexly community. Grexly is made for you, and we hope you'll be a part of it!
Our podcasts:
To the Heights
Let us Pray
St. Dymphna's Playbook
Daughters
Paper Cranes
K&J
Never a Dull Movie
Recent posts by grexly
By becoming a patron, you'll instantly unlock access to 33 exclusive posts
By becoming a patron, you'll instantly unlock access to 33 exclusive posts