Grief and Gratitude-Nala Walla
is creating Community Supported Griefwork and Technologies of Belonging
Select a membership level
Reaching for Reflection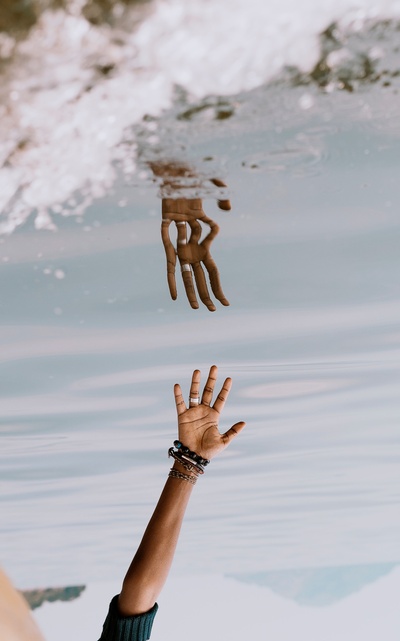 Thank you for your desire to be a part of our community.  Thank you for reaching out.  Thank you for reflecting back to us the value of griefwork in the world.  Thank you for your support.
Please consider joining our Patreon at the highest tier that you can afford: 
One simple way to be in solidarity with us is to click the link below to join our mailing list and keep abreast of all Grief and Gratitude offerings:
https://bwellnow.us12.list-manage.com/subscribe?u=d02719a561d4aafcb7f2d52e6&id=4f364cda7c


And please feel welcome to join our Facebook discussion forum  We have over 400 members (as of March 2020), so if everyone on the forum chose to pitch in just $1 per month, it would be a significant help.  Thanks to each of you!
https://www.facebook.com/groups/GriefandGratitude
Gratitude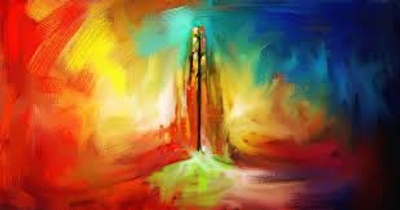 In gratitude for this monthly support, you will receive:

•membership to the Grief and Gratitude Facebook forum at facebook.com/groups/GriefandGratitude

•a  "thank you to supporters" prayer at the Grief and Gratitude Lodge and other Public Rituals.

• access to early registration option for the Grief and Gratitude Lodge for yourself, and a guest of your choosing.

•$10 coupon for a Grief and Gratitude event (one per year)

Deep Bow
In gratitude for this monthly support, you will receive:

ALL THE PREVIOUS TIERS, plus

•one half-price admission yearly to a Grief & Gratitude evening event.

•access to any current running book groups or discussion groups

About
WHAT WE BELIEVE

Friends, the time is now.

Time to inhabit our own bodies again. Time to activate the wisdom hibernating within our deepest bones. To feel the connections with our ancestors, with one another, with the beautiful lands we call home.

We cannot do this alone.

In order to face the tsunami of grief that has been rising for generations, we know it is time for our precious human bodies to slow down and feel. To really understand the immensity of the devastation that has occurred, and the immensity of the healing tasks before us, we need eachother.

We believe we can face this together, with gratitude, and aliveness.

TECHNOLOGIES OF REUNION

Ritual and ceremony have always served humans as technologies of reunion and togetherness. Grief and Gratitude is helping to rekindle these ritual practices, restoring the sense that we belong in our own skins, that we belong to this planet, and that we are connected to long lineage of ancestors. Instead of becoming mired overwhelm and confusion, Grief and Gratitude helps us to listen, to remain fluid, activated, and grateful to be alive.

This is a call for support to all who recognize Griefwork to be a crucial part of activism, keeping us present and accountable to what is being asked of us in the midst of these troubled times.

GRIEF AND GRATITUDE IS READY TO GROW

Currently, our local Lodge is held seasonally (four times per year) and we are being flooded with requests for more frequent, varied, and longer gatherings, for discussions, and for mentorship. In order to nurture the tendrils emerging from the living organism that is the Grief Lodge, we are asking our community to come together to crowdfund this growth.

This is a call for support to all who recognize the crucial role of Griefwork in offering a haven for the maturation of fledgling cultures.

The time and skills of many people are needed to make this Lodge happen: Lodge event production involves everything from managing emails, inquiries and web outreach platforms, to holding ceremonial space, and on-the-ground activities such as childcare and chopping potatoes. We need a consistent basic budget needed for event production to ensure that all these roles are filled and fairly compensated.

And we want to make these services available in a way that offers reparations for historical damage that has been done.

MICRO-REPARATIONS

Many of the people who would benefit most from these emergent cultural technologies are the ones who can least afford them. For example, the Grief Lodge makes spots available on a pay-what-you-can basis to Black, Indigenous, and People of Color (BIPOC), as well as low-income folks.

Your contributions help keep this healing work accessible to those who have been systemically disadvantaged and marginalized.

"You may not have done it, but you can help undo it"
If you are among the many people in North America and beyond who have access to resources based on unearned privilege or exploitation of resources, if you would like to help repair the damage your ancestors may have been involved in, supporting the Grief and Gratitude community helps directly to even out these inequities, to restore (and re-story!) local culture from the ground up.

YOUR MONTHLY CONTRIBUTIONS FUND:

•Griefwork Coop--developing a CSA-style membership model for building a cooperative of skilled grievers, and the infrastructure to hold it. Help us create the first crowdfunded "CSG" in the Western World!

•Pay-What-You-Can Grief Lodges, Ancestral Healing Sessions and Ritual Retreats for BIPOC and low-income folks.

•Curation of public and private rituals such as the Ancestor Feast, Grief & Gratitude Lodge, Women's Grief Series, & Zone Zero Social Permaculture.

•Creating right-livelihood in our local area by hiring administrative and social media assistants to work for our Griefwork Coop.

•Growing more frequent and varied Grief & Gratitude offerings, including All Ages Grief Lodges, All Women's Grief Lodges, All Men's Lodges, POC Lodges, and more......

•Seeding Grief and Gratitude Lodges in other communities.

•Moderation/Curation of the Grief and Gratitude Facebook Forum

•Culture-shifting writing and publishing on the BWellNow blog, social media, journals, books, etc.

•Creation of Culture-Shifting Mini-Films with the intention of viral sharing.

•Book groups to deepen our study and inspiration of culture-shifting movements.

•Hands-on programs in Somatic Griefwork and Ancestral Nutrition


DEEP BOWS OF GRATITUDE FOR YOUR SUPPORT!


By becoming a patron, you'll instantly unlock access to 5 exclusive posts
By becoming a patron, you'll instantly unlock access to 5 exclusive posts
Recent posts by Grief and Gratitude-Nala Walla
How it works
Get started in 2 minutes