Grinning Gargoyle Gaming
is creating Dungeons and Dragons Adventures, Maps, Podcasts and Videos.
Select a membership level
Shy Gargoyle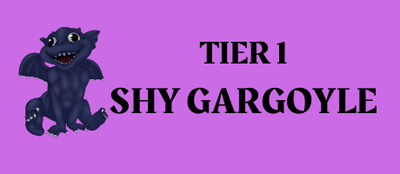 For the Gargoyles who like to hang back and whisper soft encouragement, we offer the Shy Gargoyle Tier. You will be able to chat with us, and share in our experience.

As a bonus, you will receive a digital download of a custom RPG map for your personal use EVERY MONTH while they are subscribed.
Chatty Gargoyle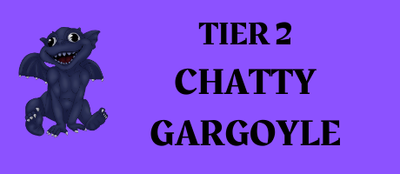 Chatty Gargoyles get access to adventures written by the Grinning Gargoyle Gaming Dungeon Master every now and then. These adventures will also be published on Dungeon Master Guild in the future.

As a bonus, you will receive a digital download of THREE custom RPG maps for your personal use EVERY MONTH.

This is in addition to the Shy Gargoyle Tier benefits.
Uber Gargoyle
For those chosen few who take on the power of the Uber Gargoyle, you will not only gain the benefits of the Shy and Chatty Gargoyle Tiers, but you will also gain access to our Discord server and Live Q&A sessions with the DM and/or other members of the team! 

I will also do a custom Map based on a exclusive poll only for Tier 3 patrons.
Access to the Grinning Gargoyle Gaming Discord Server
About
Greetings Travellers!
If you have made it to this strange place, then you are in (hopefully) good company. This is the Patreon account for Grinning Gargoyle Gaming.
What started as a group of relative strangers learning to play D&D Fifth Edition and slowly transformed into something much greater than what we thought it would be. We have grown as players, DMs and roleplayers. And we want to share our unique and quirky D&D games with you, the world.
If you choose to support us in our little adventures, THANK YOU!!!
All contributions will go towards improving our game for our enjoyment and yours! And as for you, each Tier has its own benefits!
And should you choose not to support us on Patreon, then may Asmodeus curse you with.... NAH, just kidding. It's all cool, don't sweat it! Just knowing you might consider it is already an honour for us!
Safe travels and sweet wine to all!
Don't forget to catch us on Twitch every Wednesday at 7PM SAST:
https://www.twitch.tv/grinninggargoylegaming
And catch the Podcast a day or two after that on Anchor.fm:
https://anchor.fm/grinning-gargoyle-gaming
If I get 20 Patrons I will run my special one shot Reverse Dungeon for them using Fantasy Grounds Unity and Discord!

20 patrons = 4 groups of 5 players each
1 of 2
Become a patron to
Get discounts to an online store
Connect via private message
Recent posts by Grinning Gargoyle Gaming
How it works
Get started in 2 minutes