Jordan River
is creating The Order of Cultivation
Select a membership level
Join the Order of Cultivation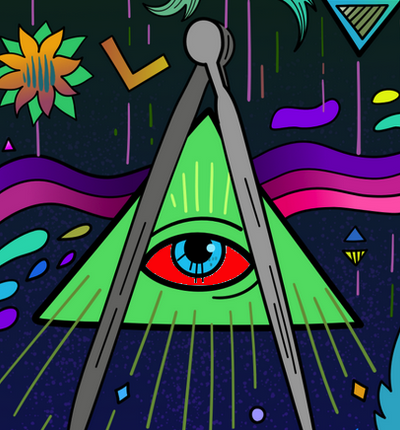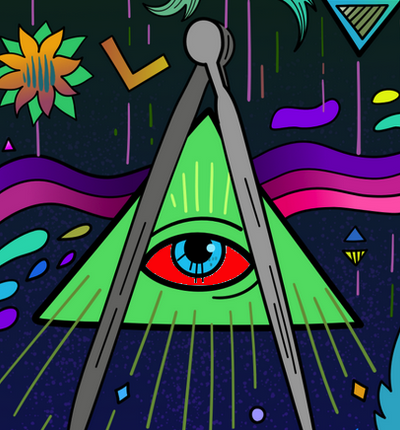 Join the Order.
-Your cultivation issues, solved
-Connect with growers just like you
-Rise in rank, earn prizes
-Enjoy members only content
-Receive discounts on genetics
... And much more!
Includes Discord benefits
The Order of Cultivation Discord

Members Only Events and Meetups

Members Only: GCTV Live Streams

First Access to GrowCast Seed Co Genetics

Members Only: Ask Me Anything Live Streams

Archived Member Podcast and GrowCast Episodes

Members Only Discord Giveaways
About Jordan River
🔺Join The Order of Cultivation🔺

🌱
Powered by GrowCast Podcast

All Positive Minded Growers Welcome
The Order of Cultivation
brings order to a chaotic cannabis community.
Whether you're a multi decade professional grower, or you haven't even soaked your first seed yet, as long as you are a positivity oriented free thinker, you are welcome at in The Order. The Order holds thee main goals in mind:
To make people aware of their own home cultivation laws

, and to fight for protection and expansion of those laws.

Provide community support and educational content

to help uplift growers to be the best possible cultivators they can be, regardless of their gardening style, choice of breeder, or brand of light.

Spread the joy and ease of growing your own cannabis,

and get as many new people growing this healing medicine as possible.
If this message resonates with you, I only have one thing to say:


Welcome home.



Here is what you can look forward to as a Member of The Order of Cultivation
-The Most Vibrant and Positive Community in Cannabis.
The Order of Cultivation has it's own Discord community where all the Members gather to connect with the community, solve issues in each others gardens, and share their cultivation successes. Never struggle with a garden issue again, The Order is here to help! Participate in our weekly contests to win prizes, we make growing fun again! You can also join a regional chapter of The Order (or the Underground Chapter if you prefer) so you can connect with growers just like you, and deepen your involvement in this wonderful world of cultivation. You can even move up in rank within your chapter, and earn special titles and limited edition prizes for your grow!
-Weekly episodes of GrowCast TV LIVE
each and every Wednesday Night, for Members ONLY, from The Order of Cultivation HQ. Each week we go live with special guest interviews, game show events, community features, and much more. Of course the chat is live on screen every time, so you can interact live with other viewers, and the show itself! Some say it's the greatest show in cannabis cultivation...
-Monthly AMA Zoom Panel Live Streams
with Jordan, Wolfman, Rich, Marybeth and many more of your favorite GrowCast guests! Never go without an answer to your gardening questions again. We are here to help you build the garden of your dreams, regardless of what that means to you!
-Access to Select Genetics
by GrowCast Seed Co
bred by our own Rhizo Rich of course! You've seen the incredible pictures of Seed Co strains, from the Peach Pie line to the Ice Cream Wolfman- Rich only puts out the hottest of heat. Members of The Order not only get first dibs on all GrowCast Seed Co drops (they sell out right away) but they also get a FAT discount on every pack they buy!
-Members Only Give aways
each week in the Discord we host a different give away, plus our GCTV live give aways, bonuses for long time Members- the prizes don't ever stop coming!
What are you waiting for? We're ready and waiting to show you around the most vibrant, tight-knit, positively impacting community of growers in the whole cannabis cultivation world.
If you're just getting started, let us show you how to grow exactly how you envision, and set yourself up with a successful journey as a cannabis cultivator. Never struggle with how to solve a garden issue again!
If you're a long time grower, it's time you felt the incredible joy of connecting with other growers, winning prizes for your hard work, helping those who are on their first run, and maybe best of all- getting first time growers started on their lifelong cultivation journey.
The Order of Cultivation is looking to make the largest positive impact on the cannabis world of any organization our there.
We'd love to have you along for the ride. Won't you join us?
🔺See you on the inside🔺
**Note**
to avoid abuse,
Patrons are charged upon sign up
, and then again on the 1st of each month thereafter.
Please note this if you're signing up late in the month, we apologize for any inconvenience.
Become a patron to
Unlock 208 exclusive posts
Connect via private message
Recent posts by Jordan River
How it works
Get started in 2 minutes