G.T. THOMAS
is creating 100% Listener Supported Music, Videos, & FUN (with puppets!)
Select a membership level
Brite Sprite (Smaller)
Limited (3 of 6 remaining)
Pick your right-fit amount from the lowest 2 tiers to get: general patron-only posts, cool behind-the-scenes stuff, & early access to music vids (and more)! Or, click "Show more levels" (below) to see what other goodies are possible at higher tiers.
Brite Sprite (Bigger)
Limited (9 of 10 remaining)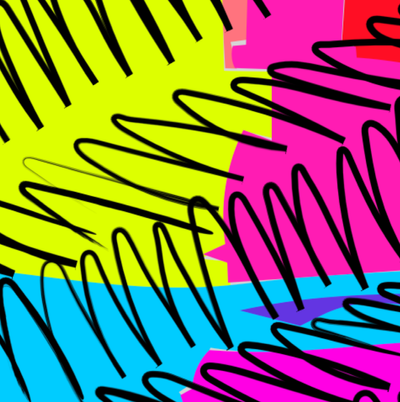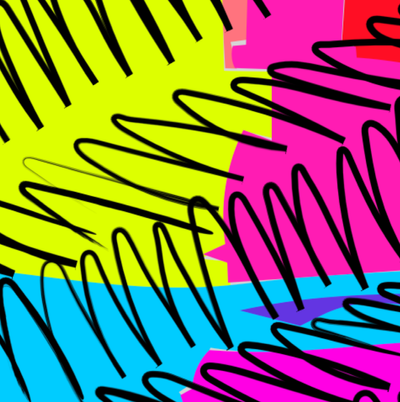 Pick your right-fit amount from the lowest 2 tiers to get: general patron-only posts, cool behind-the-scenes stuff, & early access to music vids (and more)! Or, click "Show more levels" (below) to see what other goodies are possible at higher tiers.
Highlighter
Limited (2 of 3 remaining)
At this tier, you will officially be a "Highlighter"!
Here's how that looks, starting in December 2020:
Highlighters get access to a video(s) or photo(s) from my studio and/or creation process at least once per month that *HIGHLIGHT* my activities by revealing the little things that might go unnoticed otherwise. These aren't available elsewhere online.
In addition to those exclusive benefits, if you don't have a copy of my album "I Am a Highlighter Pen" yet, I will provide you with a download your first month here as a biiig "Welcome"!

About G.T. THOMAS
Starting in September 2020:
WELCOME TO
"G.T. THOMAS PATREON PHASE III"
Hey there! I'm G.T. Thomas. Like any other business, I make a product and service that is 100% customer supported!
As a musician, my customers are called "listeners" :) And Patreon is the only place to get not only my PRODUCT (
music
) but also my SERVICE, which is –through the means of photos, videos, words, and interactions–
access
, to:
My creative process
My philosophies on making art that are the result of my over 20-year career
Occasional exclusive materials and parties
Plus, the most behind-the-scenes G.T. Thomas content that exists.
Here are some of the thoughtful words shared with me about the experience of having this
access
:
"By talking about your process and your plans and how you approach them, discussing your meta-work [it] makes me think about MY process and approach to what I'm doing."
-SC

Since mid 2019, a slowly-but-steadily increasing number of listeners began to pay me to create music and provide them with access to my creative process.
The result has been that my output is accelerating at a really astounding rate of speed... it almost feels like an exponential trick, where even just one new patron at the lowest tier creates some
magical
combustion
of creative possibility over here! That's the power you can have when you join up for as little as $3/ month (excl. tax)!
I'll leave the large list of things my listeners have paid me to accomplish so far in the first section of the FAQ below, but simply put:
What I'm here to do is rev YOU up about new perspectives through brain-tickling songs and musical projects/ collaborations, and –by sharing what that process looks like for me– to inspire YOU to keep going, where you would have stopped in the past. 
You may be asking: "How do things work around here and what actual music or other music-related entertainment can I expect to be hearing on the horizon?"

The G.T. Thomas Patreon functions by going through "phases."
At the time of writing this it's September 2020 and we are entering a new phase – PHASE III.  
There have been two phases so far (these are recapped in the FAQ, below).
The length of phases can vary (also explained in the FAQ).
What am I up to in Phase III?:
On Sep 9, I'm starting a 10-part, weekly Instagram live-stream series about the music of Steely Dan and how it has affected my life and the life of some special guests I will feature. This will be shot in my studio in the woods of Holland!


In the midst of this, I will be releasing a new single!


In October, I'm starting a bi-monthly, musical live-stream production from my studio – in as high production-quality as is affordable at this time! This will be a development of my recent performance at Dutch Modular Festival (you can watch it here: found.ee/asterion-dmf2020)!
At the start of 2021, I will (tentatively) begin performing shows out in the world again (if it's safe) as one of 146 acts selected from over 1000 to be part of the Dutch touring festival "Popronde"


And perhaps most excitingly, I will be taking the progress I made with my "jazz theory and piano skill upleveling" that happened during Phase II, and transforming those into making the pitch of a lifetime (sign up even at the lowest tier to get in on this info)!
So hop on board if any or all of this sounds awesome to you!
Meanwhile, here are some music videos that are –you guessed it– 100% LISTENER SUPPORTED! Just so you can have a glimpse at what your support might come out looking and sounding like!
Thrilled you're here!
----------
ⒻⒶⓆ


1) HOW LONG DOES PHASE II TAKE?
That's entirely up to how much listener support comes in, financially.
More income generated here = more hours I can devote (in keeping with the not-uncommonly 40-hours per week I've managed since April of 2019) to making all of these components of Phase III a reality.
Phase length also relies on the actual duration of simply "however long it takes" for various goals or projects to be completed. These are communicated in an overview above, and in depth with Patrons at all tiers through updates.


For a point of reference, here what was accomplished in the previous phases:


PHASE I was roughly 6 - 8 months (depending on where we really started it). Here's what listener supported music looked like in this phase:
• Released a NEW G.T. THOMAS ALBUM "I Am a Highlighter Pen"
• Released a PUPPET MUSIC VIDEO, for the single "Future Moving"
• Created a NEW SOLO ACT as ONE-WOMAN-BAND where I play 3 instruments simultaneously while singing
• Went on TOUR in the US
 • Met my hero Donald Fagen.

PHASE II was roughly 7 months. Here's what listener supported music looked like in this phase:
• Releasing a series of TEN PUPPET VIDEOS, exploring the philosophical Thought Experiments that went into the 9 songs on my album
• Releasing a MUSIC VIDEO for my single "Edges" (with a guest cameo roll from the puppet)
• Playing 2 AWESOME ONLINE FESTIVALS – Nutstock on IG, and Dutch Modular Fest on YT and FB
• Getting selected for the touring Dutch festival "Popronde" and chosen in the top 10 by Klap van de Molen podcast and Musicmaker magazine. (The tour is postponed till early 2021, but the selection and acknowledgements came already!)
• Holding a 10 EPISODES OF A WEEKLY MUSIC LIVE-STREAM music performance on FB called "Any Wednesday That I'm Welcome To"
• Over 75 CHAT LIVE-STREAMS ON IG about the creative process and productivity in one's music practice
• Spent hours practicing jazz theory at the piano and writing 4.5 new songs for a special project that I will quite likely be pitching for a very exciting collaboration during Phase III.
2) I CAN'T SIGN UP NOW, HOW ELSE CAN I SUPPORT YOU?


You can send "tips" in any amount you like to:
paypal.me/gtthomas
Even a one time contribution of a small amount helps!!

You can also sign up for my mailing list, through which you'll hear about merchandise or pre-order campaigns that, who knows, might just be perfectly timed for you to be able to make a purchase then:
found.ee/gt-emails

Also, please follow me on social media:
instagram.com/gtthomasmusicandart
facebook.com/gtthomasmusic
youtube.com/gtthomasmusic



3) CAN I CHANGE MY TIER FROM ONE MONTH TO THE NEXT?


YES (unless you've committed to sticking at one particular tier as part of a special offer outlined in your tier's description)! If you need any assistance doing so, please just send me a note, but I'm happy to help you with this to make sure you are pledging at an amount that is right-fit for you.


SPECIAL NOTES ABOUT BENEFITS:
* Every tier gets not only the benefits listed in its own description, but also that of the tiers preceding it.

* Please take note of the "GOALS" section to see even MORE benefits patrons receive, if certain financial milestones are reached each month!
--------------------------------

$131.53 of $287
per month
~~LIVE-STREAM: PERFORMANCE~~


Earning $287 per month would cover the cost of my commute + rent at my studio space.

When these base studio expenses are taken care of, all additional financial resources go straight to the odds and ends needed for the actual development of my new skills and creations that I'm focusing on in Phase II of this Patreon.

Having commute and rent covered is THE DREAM! So I'm gonna do a live-stream of me performing some music for you every month in which we reach this goal!

1 of 2
By becoming a patron, you'll instantly unlock access to 73 exclusive posts
By becoming a patron, you'll instantly unlock access to 73 exclusive posts
Recent posts by G.T. THOMAS
How it works
Get started in 2 minutes