Guitar By The Glass
is creating Easy To Follow Guitar Lessons and Beautiful Chord Charts
Select a membership level
Official Patreon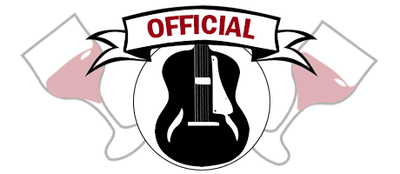 You are hereby an Official Guitar By The Glass Patreon supporter. You're telling me you like what I do, and maybe I should keep it up. 
You'll also get: 
Access to all Patreon-only posts.
My Lens posts - I'm getting better at recording these lens things when I do interesting things, like traveling, camping, stuff like that.
Play With Me YouTube videos. I post myself playing a song the whole way through with the .pdf for download so you can play along with me
JAMMER (new)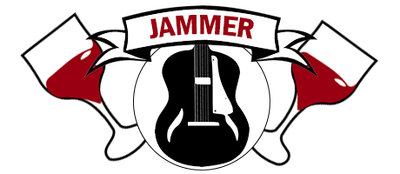 **NOTE This includes all the benefits of other Jammer tier, it is just cheaper. Once all the jammers have come across to here, I'll be removing the $5 Jammer tier.
You get access to at least 2 new beautiful chord charts (pdf) coming out each and every week! You also get:
Monthly Live Pub Streaming Once per month I live stream an hour of one of our jam sessions, and you get access to watch, play along, and request songs - live!  That way you truly will be a jammer with us. 
Weekly YouTube Video (Guitar / Song Lesson, Play with me,  etc)
Book Downloads Guitar By The Glass Book 1 .pdf I will send you a link for the .pdf of Guitar by the Glass Book 1, which includes 22 songs with riffs, solos, chord charts, strumming patterns. Warmups and Such Booklet .pdf I'll also send you a link for the .pdf to a warm-ups booklet I made. Very handy to carry around, its small, has finger warm-up scales, strumming patterns, major and minor barre chords.
(+ all previous tiers) 
VIP (new)
**NOTE This includes all the benefits of other VIP tier, it is just cheaper. Once all the VIPS have come across to here, I'll be removing the $10 VIP tier.
Access to all existing  and new chord charts and books in PDF format.
Private dropbox link (online shared folder) that has:
6x GBTG Songbooks (205 songs)
a Pogues Songbook (23 songs)
3x Ukulele Songbooks (17 songs in each book)
a Children's Songbook (15 childrens songs, 7 Christmas songs)
a Christmas Songbook (12 songs)
All previous songs charts, easily searchable by Artist or Song.
Book Release Posts
Monthly Live Recorded Sessions I record a jam from my GbtG sessions, and upload it with the chord charts so you can watch and play along with us
Producer's Credit Your name will be listed in the credits of each video
(+ all previous tiers) 
About
Hello everybody. My name is Shaun, I'm a primary school teacher and a musician. I live in Western Australia in a city called Fremantle.
I'm on Patreon because
it allows me to quickly build and contribute to a community with content that is unique, useful and easy to follow, whether you want to learn to play an instrument, or sing. I'm hoping that with Patreon I'll be able to contribute more hours to this community that I have a zillion ideas for, but don't have the time to create.
What is Guitar By The Glass?
Learning guitar should be a fun shared experience of jamming, singing, and drinking with other people (you don't
have
to drink). Every week I take my guitar down to my local pub where I lead a guitar circle. We drink, sing and laugh while we learn new songs. If you don't get it the first week, you'll get it next week, or the next. 
I take a lot of time charting out songs. They need to be correct, easy to read, and easy to follow. I have written 6x 50 page guitar songbooks, which I do not profit from, it is for the convenience of all having the same song charts to follow together. 
I have a 
YouTube
page
 with about 1000 subscribers, and a 
Facebook
 group
and page that are very active. My goal on these mediums is to create an atmosphere where you feel like you're included in the community. Each week, you'll pour yourself a little something, sit down and jam along with my weekly video(s) and chord charts. 
As an exclusive Patreon member,
you'll have access to my chord charts that I release each week, also an exclusive weekly video lesson. Higher tier members get access to the books I've created and a website page that has all of my song charts and books in a table with download links, also I record jam sessions so you can sit down and play along with us.
I don't have a lot of time to create videos and content, but I'm hoping that with support from my Patreon page I'll be able to spend more time creating them, because I really love doing it.
I would like to have the time to reboot my podcast. I did 27 episodes, I enjoyed it but it lacked direction, especially since I started the YouTube channel - there was too much overlap.

Since then I've put a lot of thought into what it should be, and I think I have the answer - a podcast that you can strum along with. It would help you with strumming patterns, solos, scales, and obviously songs. I got a lot of feedback from people saying they loved that it always had a live song at the end too, so it would still have that. I would also upload any resources that come along with it.

2 of 4
Become a patron to
Unlock 160 exclusive posts
Connect via private message
Recent posts by Guitar By The Glass