gumiho
is creating cosplay 18+ lewdness and cuteness
Select a membership level
EGG
 ~a cute EGG that hasn't hatched yet uwu~
REWARDS
"Patron Only" Feed unlocked <3
4 HD WALLPAPER (2sfw + 2lewd)
Monthly folder "living with Gumi" (noms, cats, casual selfies)
Includes Discord benefits
LIZARD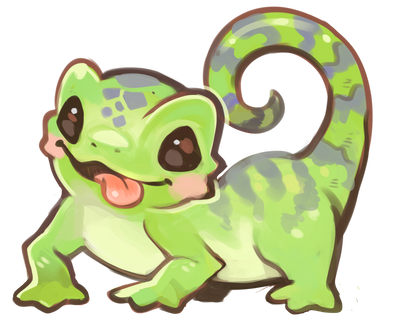 ~you're a cute LIZARD now, blep~
REWARDS
"Patron Only" Feed unlocked <3
4 HD WALLPAPER (2sfw + 2lewd)
Monthly folder "living with Gumi" (noms, cats, casual selfies)
Selfie set (depends on month)
Includes Discord benefits
SNEK
~you're a fancy SNEK now, enjoying all the classy things~
REWARDS  
 "Patron Only" Feed unlocked <3
Exclusive side loot
4 HD WALLPAPER (2sfw + 2lewd)
Monthly folder "living with Gumi" (noms, cats, casual selfies)
 SFW (only a little sexy) cosplay photo packs (usually 2 – 4 packs, each pack is 15-35pics)  
One previous SFW set of your choice
SFW collabs (not every month)
Includes Discord benefits
About
PLEASE READ THE FAQ BELOW BEFORE PLEDGING!

FAQ

WHEN AND HOW WILL I GET MY REWARDS?

You will recieve the rewards as a dropbox link via patreon private message 1-3 days after pledging (if your payment went through successful) :3 Please allow a few days to pass as I am only ONE person managing all my socials :3 If there's anything wrong though please MESSAGE me :3 ! (Here or via email [email protected])


ARE THERE NOODZ?
Leviathan tier includes uncensored topless content, please read all tier descriptions carefully so you know what you sign up for (: ! Tiers increase lewdness the higher they are! I DON'T show vägene in any current tier~
NO REFUNDS
PLEASE BE SURE that you want my content, or that you cancel your pledge in time if you don't want to be charged the next month! I also don't tolerate toxic/discriminating behaviour or piracy and you will be blocked without refund if you harass me, my Patrons or violate my Copyrights. Oh and it's not my fault if you didn't inform yourself about the tier you're pledging to and expected something that I don't offer.
WHY SIGN UP TO YOUR PATREON?
You'll support my projects and work by pledging and get to see the extended edition of my nsfw creativity <3 To me that sounds like a win/win c:
Introduction for those who want to know a bit more about me after reading the formalities :3
Hey, I'm Gumiho (or Gumi) (´
・ᴗ・
` )

I have been cosplaying since I'm 14, but my passion for modeling/fashion developed much earlier cause my mom was taking pics of me nonstop when I was a kid so I began learning to pose :')
I'm born on the 5th December 1998 and I'm German/Hungarian, living in Germany c:

Cosplay/Modeling/taking lewds isn't a simple hobby, it's my passion, I BREATHE it. My personal goal is to create pictures that I would like to see from others as well (yes I'm bisexual btw), so it's not fanservice to me but rather a SELF-service. I took lewd pics long before I opened up a Patreon and would do it without Patreon again as well, I just wouldn't be able to create as much as I can now, with your support <3

I opened up a Patreon, cause that way I can let people help me create more of my beloved photo projects and reward them in return for giving me funds for

- more cosplays
- more ero outfits
- more and better makeup
- crafting supplies
- renting of shooting locations
- covering travel costs for shoots and collabs with other models
- more and better backgrounds/decoration
- better photo equipment (camera lenses, light equipment etc)
- hiring my photographer
- sushi :3

I spend around 90% of all my income, time and energy for working on photo projects (I'm either shooting or editing pics most of the time) and I hope you will like them at least as much as I do <3

Your Gumi (´,,•ω•,,)♡
ANOTHER l e w d selfie set for ALL Patrons once we hit this number <3 Will add a spicy preview here soon :3 !
5 of 5
Become a patron to
Unlock 404 exclusive posts
Connect via private message
How it works
Get started in 2 minutes