hab oh
is creating Comics + Illustrations
Select a membership level
Get exclusive patron-only merch
Fulton St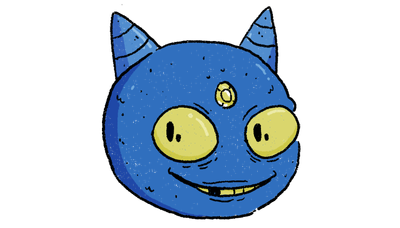 Access to patron-only content
Early access to entries into the Habtoons Lexicon
Access to my heart and undying love
Early access to upcoming projects
Previews of new Habtoons Merchandise
Dekalb Ave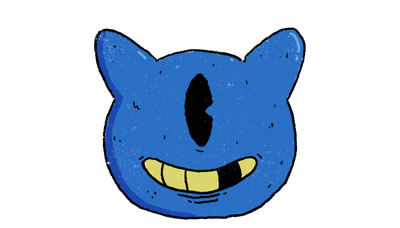 All rewards from previous tier
Behind the scenes of upcoming projects and releases
Eligibility for re_DRWN Portrait after 4+ months of membership
Downloadable Desktop & Mobile Wallpapers (when created)
Early access to new comic strips before anyone else (i.e. - EPIC Ethel)
Marcus Garvey Blvd
All non-exclusive rewards from previous tier
Downloadable Artbooks + Comics (when created)
Exclusive Limited Edition sticker after 3 months of membership
Discounts for inPRNT Art Prints after 3+ months of membership
Downloadable Patron-Only Mini-Comic Series (bi-monthly); launches Fall 2020
Access to Beta Testing for "Choose Your Own Adventure" Webcomic; launches Fall 2020
Ignited Ethel, Purple Flame. New designs every 3 months.
About
[ AND SO, OUR STORY BEGINS.... ]
Welcome to Habtoons. Can I get a resounding "YERRRRR"?!
Habtoons is an illustration brand founded in 2009, originally as a hobby. It wasn't until 2012 where the brand evolved with a renewed purpose to fill in the niche gap of diverse art styles featuring non-stereotypical, eccentrically unique characters. My work is inspired by and embraces themes of horror, surrealism, fantasy, science-fiction, spirituality, and identity. Aiming to uplift the Black community while simultaneously criticizing it's faults and the systems around it (in a FUN way, of course).

[ WHO ARE YOU? ]
I'm Hab Oh, an arts educator, avid museum-goer, and video game enthusiast. Art has been a vital part in my life and I've been drawing ever since I was capable of holding a pencil. Being a native New Yorker, raised in Brooklyn, the biggest lesson I learned growing up was to always be authentic. I take that to heart when creating new stories, characters, and illustrations. I'll keep this short though and spot of some random facts about myself: My favorite film of all-time is Amadeus, I hate walking slow, and I make really great scrambled eggs.

[ PATREON? WHAT'S IT FOR? ]
Patreon allows creators and artists, like myself, to attain independence within industries that seek to bleed us dry. With your (financial) support, it will allow me to create more space & time to develop my artwork, events, and workshops to a greater degree, unimpeded by any institution or corporation.
Over the last decade (and some change), I've been crafting a wonderfully bizarre universe of comics, stories, and other art projects that I want to share with you all. Here's what's in the line-up for the coming months:

Visual Projects (Summer + Fall 2020)EPIC Ethel [On-going]
- A, Brooklyn-based, science-fantasy weekly comic following the misadventures of the titular, super-powered thief, EPIC Ethel & her misfit crew of friends who just want to live their best lives; using their powers for personal gain. Unfortunately, they've become unwilling heroes battling failed science experiments, aliens, and other super-powered freaks who seek to gentrify their hometown; and beat the tar out of Ethel. Everybody wants to beat Ethel up.


Illustration Series -
I love drawing. That's a fact. Every week, there will be some form of new content uploaded (sketches and assorted drawings). In addition, every few months, I will release a new body of work; dedicated to a specific theme or narrative.
Anxiety Comics [On-going]
- A satire on the current day culture of the internet, millennial values, and the zeitgeist of fleeting fame.
Bedstuy Sword Guy [In Development, Scheduled for Fall]
- [more details soon]
Video + Podcasts + Livestreams

Fringe Future Podcast
- A reboot of a project I've been trying out off and on for a few years. This iteration will be a limited run dedicated to a specific theme/topic I have YET to finalize. Special Guests & Co-Hosts to be announced shortly.
Weekly "Drawn n Chill" Livestream
- Pretty self explanatory. I'll host a weekly livestream either on Instagram or Twitch for at least 30 mins to 1 hour, working on a new piece or follower request.
I may also dabble in animation depending on feedback from you.

[ WHAT ELSE IS THERE? ]
That's the gist of everything right now. Thanks for reading through all of this and I hope you're able to chip-in and ride along with Habtoons. There's a lot more to come including but not limited to more solo exhibitions, workshops for kids + teens, kickback events, and museum tours. Yes. We're going to be pretty busy. Let's get to work!

Oh, it's a vibe-vibe. | I'll get some prints made and do a giveaway. They'll be limited edition styled, so be ready.

2 of 6
Become a patron to
Unlock 103 exclusive posts
Connect via private message