Zora The Explorer
is creating content to defy your age!
Select a membership level
Bronze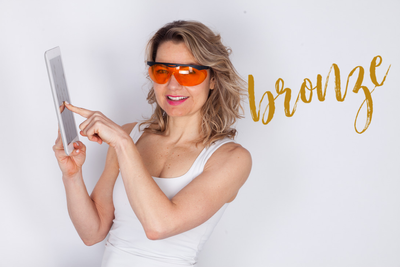 Daily tips to Hack Your Age in your mailbox
FREE download – Eating For Longevity Cookbook & Meal Planner

How to Make a One-Time Donation
Patreon is designed to be an ongoing donation platform, where creators can continually receive support and appreciation from their audiences.
However, if you would like to make a one-time donation, simply sign up by clicking "Become a Patron" on the right hand side of my Patreon home page. When you fill out the information and enter the amount of money you would like to pledge, it will be set up to make that pledge the 1st day of the following month. After the 1st of the month comes and you receive an email saying your pledge has been successfully processed, you can simply delete your pledge.
This will make your contribution a one-time pledge. Thanks for the support!!
Silver
Daily tips to Hack Your Age in your mailbox
FREE download : The Longevity Master Plan - online program to slow aging(includes Eating For Longevity Cookbook & Meal Planner)
1 monthly 1 hour consultation
Gold
24/7 Q & A access (text & audio) to use Zora as your personal health, fitness and nutrition concierge.
Personalized health assessment
4 monthly 1 hour calls
Daily tips to Hack Your Age in your mailbox
FREE download : The Longevity Master Plan (includes Eating for Longevity Cookbook & Meal Planner) - online program to slow aging
About
Hello my digital family! I am a Masters student of Gerontology at the University of Southern California. As a digital nomad I travel the world researching aging and longevity to extend human healthspan and happy to share tips on how to age slower.

With your support, I am able to create more exciting and inspirational content for you. I am finding as many ways to add value to you and your life to inspire you to lead a stronger, healthier and happier life. Because you can!

Patreon pledges will be used to support the website (HackMyAge.com), university tuition, travel expenses, social media material, recording equipment and any other items related to bringing better content for you.

Thank you for your love and support. xoxo
Become a patron to
Connect via private message
Recent posts by Zora The Explorer