Hanna Coy
is creating paintings, drawings, ecohydrology vibes, and surreal geography
Select a membership level
Tanque Verde Creek Level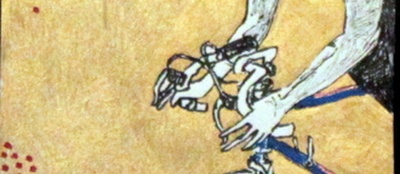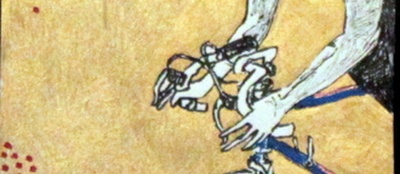 If you like my work and want to give me some low-key financial support, this is the option for you!

By subscribing at this level, you'll gain access to Patron-only posts.  This includes stuff like older posts (I try to keep most posts public for a certain amount of time, and then revert them to Patron-only after a while), in-progress work, and hot takes on art and life.

I'm not an organized person, but if I ever get it together enough to do giveaways or anything like that, you will be eligible for those at this tier.








Rillito River Level
If you subscribe at this level, you get all of the previous rewards, plus I will mail you an originally designed thank-you card!  I make the cards using whatever is in my studio at the moment, so it could be any subject matter (usually water-related, though) and any 2-D media.  Past card themes have included: waste-water management, monsoon rains, flamingoes, the Grand Canyon ... I also take requests into account.  
Santa Cruz River Level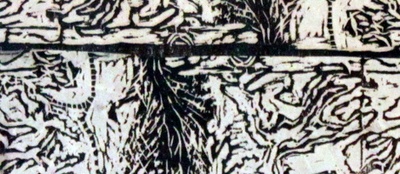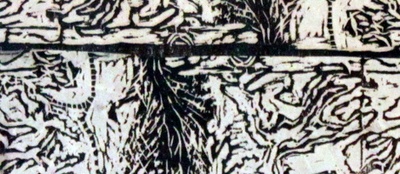 If you want to buy some physical, in-person type art from me that you can hang on a wall, but you can't afford to pay for it all at once, this level is for you.  If you subscribe for $15 per month, that money goes directly toward buying or commissioning something from me.  Treat it like a layaway program! 

I have had several people buy artwork from me using this option. You can either buy an existing piece, commission something, or build up an ongoing credit that you can use in the future. 

At this level, you also get all of the benefits of lower levels!



About Hanna Coy
Hello!  I am an artist who does some hydrology on the side, or vice versa, depending on my gig situation.  I work in 2-D mostly: painting, drawing, collage, and a teeny bit of relief printmaking.  I draw and paint about maps, rivers, ecology, ambiguity, and anxiety; the romance of travel without cars;  the emotional fallout of attempting to be rational;  what religious symbols mean when evoked in a non-theistic context; fish, snakes, birds, and humans interacting with their natural environments or sitting there being all mysterious and iconic.

I use art as a way of working through the connection between what's outside in the real world and what's in the world of stories, models, and narratives. I like to grow, but I do it slowly. I'm a beautiful mess and I'm not going to pretend otherwise.
Once I get this many subscribers, I will learn how to do a time-lapse drawing or painting video and periodically add those to my content.
1 of 3
By becoming a patron, you'll instantly unlock access to 40 exclusive posts
By becoming a patron, you'll instantly unlock access to 40 exclusive posts
Recent posts by Hanna Coy
How it works
Get started in 2 minutes