Nesli
is creating HappyNES in Istanbul
Select a membership level
Inventive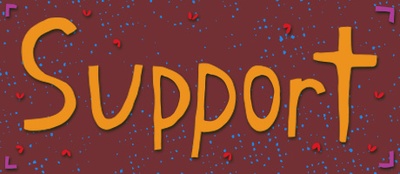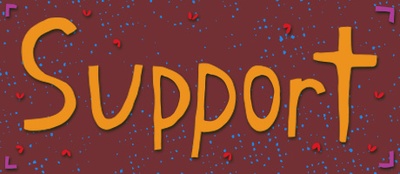 HappyNES Support

Thank you for supporting HappyNES! You have access to a monthly account of what makes me tick. How HappyNES transmuted the raw material of everyday Istanbul experience into sketches, poetry and polemics. I instance the power of facing unpleasant facts, and hold tight my reverence for objective truth, however dismal that may increasingly be in a country such as Turkey. It may furnish you with a more intimate picture of a woman who, committed to the struggles of the mechanized and "modern" world, is drawn by the rhythms of underground music, art, and critical thinking.

Opinionated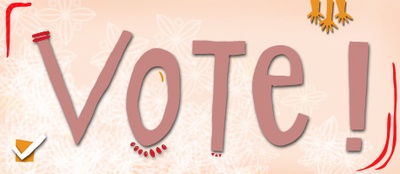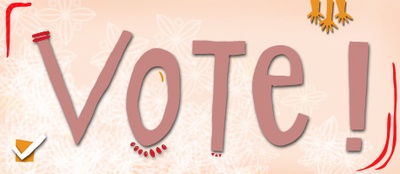 Inventive Tier + Vote 

On occasion I will exhort your insight on topics potpourri. While this may be more valuable for me than you, I still hope to spawn dialog where one day you might have an idea, and those ideas could be realized with the help of my pen. I am deeply appreciative of this gesture and hope to make it worth your while any way I can.

You will also receive everything in the above tier. 

Inspired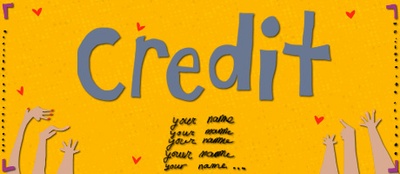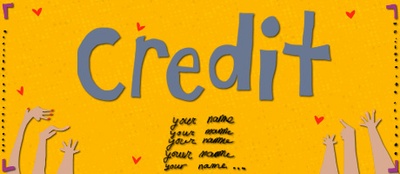 Inventive & Opinionated Tier + Credit 

I am most heartened to have your support. Thank you. When I make animation, write articles, or do anything long winded you will be credited. Your decision to support the arts, critical thinking, and dissent combines pointedly in building a culture that values creative production.

Plus everything in the above tiers.

About Nesli
Is the recipe to unhappiness worrying about the future? If you are asking the question to which there cannot be a known answer, then what purpose does asking the question serve?

For a moment, eh em or weeks, I gave way to a scary and real possibility that our productive relationship to artificial intelligence will last for 10 years tops, until the so called intelligence explosion, singularity*, whatever you want to call it, turns destructive. The vestige of human experience as we know it could be unrecognizable to the world 100 years from now. An apocalyptic case of human annihilation reminiscent of a Black Mirror episode that gave me the hibby jibbies. For better or for worse, this frame of mind has lit a sense of urgency so deep within me, I almost collapsed from exhaustion thinking about it.

On a similarly destructive note, a well informed thoughtful Turkish friend of mine holds the belief that in 4 years time, year 2023, the party in power right now will dismantle the Republic of Turkey. A commemorative act to "celebrate" 100 years since the Turkish Republic was internationally recognized as a successor state of the Ottoman Empire.

The heralded evidence of looming technological disaster coupled with the decline of the Turkish secular democratic state (although today I would use neither "secular" nor "democratic" to describe Turkey) gives one plenty of reason to be disgruntled. To say the least, I am grimly aware of the insignificance my life has over this possible future outcome, and I complain fervently to those closest to me about this.

Complaining I thought, is just being honest. I simply don't pretend to feel better than I do. But by complaining I have increased my suffering these past weeks and needlessly worry those closest to me. I heard once that complaining is like a toxic form of intimacy. So while I am aware of the dangers present in this era of human devolution, I will do my best to keep a stiff upper lip, like those good ole Brits, and keep calm so I can carry on.

With that said, I do not wish to underplay the significance such dark and depressing explorations can yield. When done in manageable doses, the outcome can quite often be liberating and positive.

While navigating the dark abyss of my own psyche I have abated unproductive negativity and realigned myself with the light I sought to enhance in the first place.

The Center of Happiness.

An organization concerned with the trajectory of current circumstances; where the bounds of reality are used to expand into a better future. While I question often the validity of this endeavor, its longevity, its impact, I am left without a doubt that it is indeed still a good idea. Here it seems, in order for The Center of Happiness to take the needed steps forward, a reflection of a future prospectus need pronouncement. 

The Center of Happiness hopes to become a hub of community building. This may have not been clear at the onset of this patreon page, but with the clarifying effect of time, this is most certainly where the hope lies. A small core team of responsible, dutiful, talented, socially conscious individuals that use their skills to build strong community and bring about large scale projects that benefit the inhabitants of Kadiköy, Istanbul, Turkey and the world at large.

The Center of Happiness is an institution that inspires and gathers with purpose. Gatherings that are crafted to tap into the potential of individual participants so that transformative experiences can transpire. Challenging individuals and groups to engage with their peers in our common endeavor to make people living in Turkey more just, free, and proactive.

I want to live in a Turkey where I would want to raise a child. Where the talented and most skilled workers - the cream of the crop - don't flee the country the first chance they get in search of "better opportunity." I want them to want to live here. If the brain-drain continues at this pace, we won't have enough people physically in the country to uphold the already disintegrating pillars of a liberal democratic state. In short, the situation isn't good and an ailing Turkish economy certainly doesn't help matters. It is time to swing into full action before this whole "secular democratic" experiment collapses and we get sucked into the vacuum of bad ideas that surrounds.

Education:
Gaps left by a rigid Turkish education system must be filled by private initiatives beyond the family structure. Communities that value their young must be able to prepare their children and young adults for a rapidly changing and ever-evolving technological world. The Center of Happiness's educational initiatives are committed to the well-being of youth in Turkey and aspires to become the "Kumon**" of Critical Thinking, Environmental Protection, Theory of Evolution, Sexual Education and Technological Advancement.

Dialog:
If we improve our ability to exchange conflicting ideas in respectful and productive ways; if we use gatherings as a catalyst for creating transformative experiences, then I truly believe we will transform the unfavorable parts of Turkish culture and create more opportunity at home. We must weave a stronger, more sustainable cultural fabric or we will be ripped apart by our differences. The increase in identity politics and polarized world-views are palpable in this city, country, and the world over. 

The center sinews*** is dialog. Commitment to productive conversation and exchange of ideas gives our center the synovial fluid needed to take on topics of controversy and relevance with flexibility, dynamism, and thoughtfulness. Without engaging in productive dialog we are never going to get a hold on important topics.

Unemployment, environmental degradation, Islamism in Turkey, Turkey's voice in the discussion of artificial intelligence, design thinking, the state of journalism, the role of religion in education and the judicial system. 

Without it we can not organize panels, a Festival of Dangerous Ideas and group workshops that grapple with tough, sometimes uncomfortable, but sometimes super fun questions. Unable to hold events that promote good business practices and meaningful networking events, our communities will stagnate further. We won't be able to address the needs of freelancers in the Turkish workforce, and we will once again find ourselves way behind the curve.

That is why we so desperately need this synovial fluid sack to help lubricate the forces of good conversation so that we can actually take part in the real magic of the Center of Happiness: Art. I believe a good way to win the war of ideas is through art. 

Art:
Bringing artists together and bolstering opportunity instead of being at odds with one another is a good place to start. Artists are trying to survive in an unprecedented competitive environment where a poor economic situation coupled with a technologically jarring and disruptive historical period has isolated artists in the community instead of unifying them. Happiness is about cutting through this cut-throat competitive culture and elitism. It's about getting creative together and cultivating meaningful connection and collaboration.

So at the end of the day, is the Center of Happiness a center for art? Yes. Is it a center for learning? Yes. Is it a center for grassroot initiatives that promote science and technology, critical thinking, environmental preservation and freedom of speech? Yes!        

Vision Statement:
The Center of HappyNES has carved out an oasis of positive artistic and social pursuits in Turkey's volatile political and economic landscape. The sanctity of our sustainable community is due to an unwavering commitment to creativity, cultivating transformative experiences, technical acumen, open- mindedness, and a tall order of ideological and moral questioning. Thus, giving rise to a socially-conscious organization that values people by encouraging their development and rewarding their performance. Setting a high bar of reliability, consistency, and quality has changed the art and business scene in Turkey for the better. Beneficiaries of our efforts - Turkish people and the world at large - enjoy meaningful art, engage critically with content put forth, while having fun and being better community builders for the future.

* "Our Final Invention," James Barrat
** My parents weren't satisfied with the level of math I was seeing in the Missouri public school system in grade, middle, and high school so they enrolled me in "Kumon," which is a Japanese math center for kids. The idea being that where the public school system couldn't deliver, parents had the option to inject supplemental study after school to make up for the slack.
*** Means a tendon or the source of strength, power, resilience, or vigor. 

My aspirations are high and my motivation is endless. It is your donation that will help suppressed and profusely creative voices find hope, find happiness. The impact of which could quite literally change the world. I am tremendously thankful to have a community of people who value what I do. Thanks for your commitment. Thanks for your trust. Thanks for spreading the word. Thanks for having my back. Your time, attention, and support are what make it possible. Peace and HappyNES
My goal is to make the world a better place by channeling my skills and endless motivation to develop a community center that can produce events and artistic/educational content in Turkey's challenging economic and political environment.
1 of 1
By becoming a patron, you'll instantly unlock access to 38 exclusive posts
By becoming a patron, you'll instantly unlock access to 38 exclusive posts
How it works
Get started in 2 minutes