HARDTOPnet
is creating Minecraft Resource Packs
Select a membership level
Stone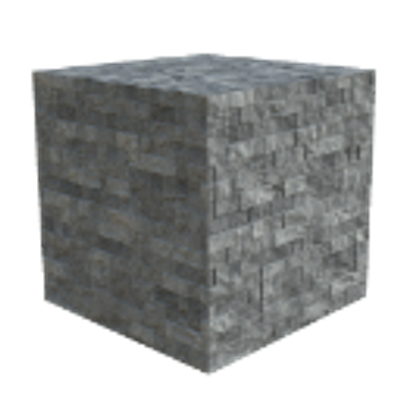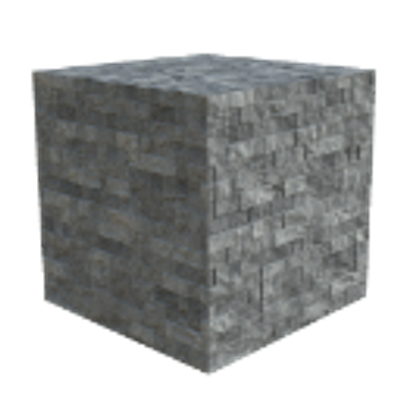 Support my work & receive regular updates.
You'll get access to ToonAccurate (Java) major releases at resolutions 32x and 64x!
You'll get access to direct, ad-free downloads for all free stuff (except Vanillaccurate, which is public and can exclusively be found on the blog)
Iron
Support my work & receive regular updates.
You'll get access to major releases of Realaccurate up to 512x.
You'll get major releases of Realaccurate RTX up to 512x as well.
You'll also get all major releases for ToonAccurate, my new side-project formerly known as HTNRPP.
On top of the Java ToonAccurate packs you'll get ToonAccurate RTX major releases.
On top of this, you'll get major releases of some of the add-on packs.
Gold
Support my work & receive regular updates.
You'll get access to Realaccurate packs up to 2K and Realaccurate OSBES for Bedrock/MCPE.
You'll occasionnally also get early builds of Realaccurate, ToonAccurate, Realaccurate RTX and ToonAccurate RTX on top of the Iron benefits.
You might also get early access to some of my current add-on packs.
About HARDTOPnet
Hey all, this is HardTop with HardTopNet. First let me introduce myself.
I'm a software engineer and computer nerd at heart, always have been.
I started at a very young age: I got an Atari console when I was 3/4 years old or thereabouts, and my first computer at 6, a Commodore 64.
I've always been very interested in technology and computers so naturally I wanted to have a carreer in that field. I studied computer science in undergrad college (we call "hautes écoles" here in Belgium, which issue bachelor's degrees).
I've worked around 15 years in the broadcasting industry as a software engineer, but I recently lost my job. It turns out I have a genetic condition which was somewhat manageable at first but worsened over time. I'm now partly disabled and have to rely on social security/welfare to afford living and treatments. Those can be expensive because experimental so I wanted to find a additional source of income doing something I loved. And here we are!
I'm designing Minecraft Resource Packs, the most famous being
Vanillaccurate
. This one is free and you'll find more info about it 
on the blog
.
There are other packs I'm currently designing, namely
Realaccurate
and 
ToonAccurate
. I also design other stuff like Minecraft-related software projects (converters, generators, texture tools, ...)
By becoming a patron you'll support my work as I develop my projects further, and get various Realaccurate and ToonAccurate packs as well as early access to packs and software for higher tiers.
Please note Vanillaccurate is not part of this Patreon's perks but can be found on a separate blog here: https://vanillaccurate.space
-=-=-=-=-=-=-=-=-=-=-=-=-=-=-=-=-=-=-=-=-=-=-=-=-=-=-=-=-=-=-=-=-=-=-=
Vanillaccurate 
aims to look very close to the original while providing very detailed features. It also features PBR and POM resources.
Resolutions range from 16x to 2K.
Vanillaccurate RTX
is a Bedrock port of Vanillaccurate. The 16x is currently free. This pack works on most Pocket/Bedrock versions but it's first and foremost designed with the lastest RTX installment in mind. It takes advantage of the real-time ray-tracing capabilities of the RTX hardware to display full reflections, minute surface details from all light sources, ...
The main page for all Vanillaccurate related stuff is https://vanillaccurate.space/
They're free, but by supporting my work you'll help me having the means of supporting and improving those packs as well !
Realaccurate
is a kind of sister-pack to Vanillaccurate, keeping the same Vanilla style but with more realistic features an no pixel-art style.
Iron
patrons will get access to up to 512x versions of this pack.
Gold
 patrons (and higher) will also get 1K/2K and
early access
packs.
Realaccurate RTX 
is an upcoming pack for Bedrock that brings Realaccurate to Windows 10 and hardware-accelerated raytracing GPU's.
Iron
patrons will get access to up to 512x versions of this pack.
Gold
patrons (and higher) will also get 
early access
packs.
ToonAccurate
(formerly
HTNRPP
) is the codename to an upcoming 32x-512x stylized, cartoon-ish pack. It's currently very early WIP but will be released to Bedrock (and compatible with the RTX version) as well as Java.
Stone
patrons already have access to 32x and 64x packs.
Iron
patrons will get access to up to 512x versions of this pack.
Gold
patrons (and higher) will get 
early access
packs.
ToonAccurate RTX 
is, as mentioned just before, the RTX port of ToonAccurate. 
Iron
patrons will get access to up to 512x versions of this pack.
Gold
patrons (and higher) will get
early access
packs.
Some other various add-on packs are also available, check out the tiers descriptions and/or download pages to find out more.
mc_vanilla_like 
is also an open-source project I started a while ago. It's meant to be a fully open-source replacement for Minecraft Vanilla blocks, to be used in any private or commercial project without copyright issues. I wanted to design something fully free for fellow designers that might need some 16x16 vanilla resources without facing licensing issues. You'll find it on 
this GitHub
. It's currently WIP.
Software
: I'm also currently designing various toolbox applications to work with resourcepacks. They're meant to be a real swiss-army knife for all RP-related needs, such as converting formats and Minecraft naming schemes, mixing resourcepacks for personal use, and various other tools for artists to streamline the creative process by automating lots of work (conversions, grouping, up/downscaling, packaging, ...). I'll tell you more when those are a bit closer to release !
In the meantime there is a tier dedicated to my application projects which will give you early or exclusive access: it's the
Diamond
tier.
I also have more resource packs planned, stay tuned !
-=-=-=-=-=-=-=-=-=-=-=-=-=-=-=-=-=-=-=-=-=-=-=-=-=-=-=-=-=-=-=-=-=-=-=
I recently launched a
Trader tier
offer which allows you to request custom blocks every month. Check the tiers to get more info on this !
-=-=-=-=-=-=-=-=-=-=-=-=-=-=-=-=-=-=-=-=-=-=-=-=-=-=-=-=-=-=-=-=-=-=-=
Plans for the future (new resource packs aside) include blocks for well-known mods (Biomes'o'Plenty is currently WIP, some others are considered such as Quark), designing connected textures, designing mobs and other items, and ensuring support of all newer versions of Minecraft Java Edition. I'll need your support guys ! ;-)
-=-=-=-=-=-=-=-=-=-=-=-=-=-=-=-=-=-=-=-=-=-=-=-=-=-=-=-=-=-=-=-=-=-=-=
I'll keep you posted with screenshots & news of the ongoing work as development evolves.
Most news about the packs will be posted 
on the blog
, but relevant posts about new versions or very important updates will be posted here as well !
$1,126.36 of $2,000
per month
This is the ultimate goal, and a pretty long shot I know ;-) reaching this amount would allow me to fully make a living on my designs (lots of taxes in my country).
4 of 4
By becoming a patron, you'll instantly unlock access to 77 exclusive posts
By becoming a patron, you'll instantly unlock access to 77 exclusive posts
Recent posts by HARDTOPnet
How it works
Get started in 2 minutes