Haremon Dev
is creating a monstergirl RPG/dating sim
Select a membership level
C-Cup
• Play each monthly release before non-backers! You'll get access to each build at least two weeks early (sometimes up to a month or more before the public release)
• Access exclusive  holiday-themed costumes, events, CGs, and items! You can access these at any time of year using the Console (see the info linked in the E-Cup tier below!)
• Your name will appear in the game's credits!
• Access to backer-only art/music previews, progress updates, and occasional polls to vote on new features!
DD-Cup
• Every time a new monthly build is released, you'll get Special Edition bonus content! This includes:
    - High-resolution .png files of every CG
    - An .mp3 version of the game's soundtrack
• Includes rewards of all previous tiers.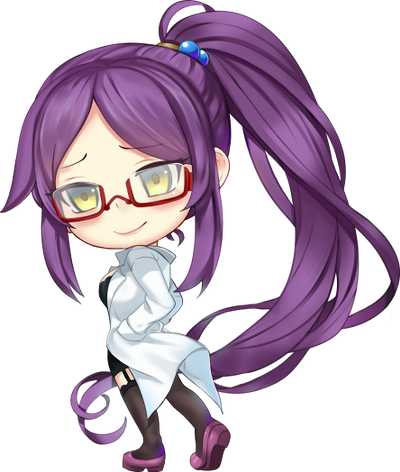 E-Cup
• Full access to the Developer Console! This powerful tool includes a plethora of cheats and hacks that will allow you to break the game in various ways! For a full list of its current features, see this paste: https://pastebin.com/tjEcT5RW
• Be immortalized in-game! As a Citizen of Dickenside, your name will be used as a questgiver at the Guild, and you'll also receive a unique shout-out from Professor Laurel as one of her past lovers (see this post for details: https://www.patreon.com/posts/27885325)
• Includes rewards of all previous tiers.
About Haremon Dev
Right-click + "Open image in new tab" to get a better look!About the game:
Haremon
is a hybrid RPG/dating sim about building a harem of monstergirls, training them in battle, and seducing them along the way. Strip your opponents naked, cover their bodies in sticky serum, form relationships through various lewd and flirty interactions, and eventually bring them home and have your way with them!
        Haremon
strives to provide an experience that balances erotic content with actual gameplay and plot. Rather than your typical "porn game", what you'll find here is a casual RPG with a compelling story, unique battle and dungeoncrawling systems, and several hours of content. Of course, there's
plenty
of lewd stuff to be seen, too, including dozens of explicit CGs!
Right-click + "Open image in new tab" to get a better look!
About our Patreon:
Haremon
is currently in Alpha, and is currently FREE. However, new content is released to patrons
every single month
, usually about a month before non-patrons get to play it. You can also receive other bonuses here, like exclusive outfits and events, a high-resolution CG archive, an MP3 soundtrack, debug console access, in-game tributes, unique roles and channels on our Discord, and more!

About me: I'm just a guy trying to make a great game! It costs a ton to hire professional artists, voice actors, and other collaborators, but I'm committed to making a high-quality product. Every dollar you can contribute means a lot to me, and will go towards new art, music, and voice acting for the game, as well as my own expenses so I can devote more of my time to development. As you can tell, your patronage will make a big difference in the development of the game, and I honestly can't thank you enough for your support!

- dev                


$3,467 of $5,000
per month
I have no idea how I could possibly deserve this much support, but I'll try my best to earn it!
6 of 6
Recent posts by Haremon Dev