Steve Hass
is creating Career counseling, lessons, mentorship
Select a membership level
Monthly Video
A short monthly iPhone video, providing drum kit concepts for all playing levels,  and behind the scenes on my gigs( charts, prep, gear etc.), how I was hired for certain gigs, what's expected of me on certain gigs and more! Basic insight on why I work everyday in Los Angeles, and how I managed to tour and record with the many Grammy winning artists listed in my resume.
Hand Technique Intensive
A quick course for those wanting to improve their hand technique. The focus of this course is controlling the stick rebound for controlled dynamic playing along with dexterity and speed.
This is basically a "one time" payment for unlimited views within a month's time. A lifetime of hand technique put into 4 short videos. 
Phone counseling
Limited (5 remaining)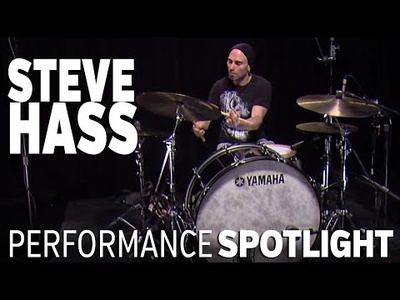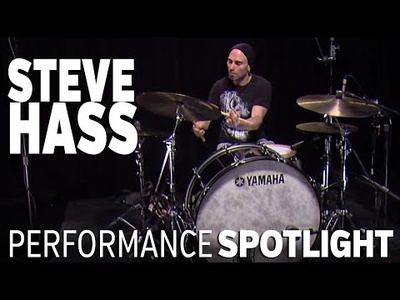 Questions, answers, and insight via TWO candid 15 minute phone chats per month. Have your questions and thoughts ready. Gig advice, playing concepts, etc.
About Steve Hass
I'm offering mentorship, drum instruction, and career counseling to those who want to become professional drummers, or those having difficulty navigating the waters of their sideman career.
Early on:
I come from a humble, blue collar household in Long Island, NY. Though I was raised in a solid home where there always food on the table, I had little to no financial support for my musical aspirations. I began playing pro gigs in my last year of high school in order to pay for drum lessons with Dom Famularo, Jim Chapin, Marvin "Smitty" Smith and Tommy Campbell. 
At age 21 I auditioned for The Berklee College Of Music in Boston, earning a full tuition scholarship. However, there were no funds for living expenses or learning materials, so I had to participate in work study and borrow thousands in student loans. By this time I had 4 years of gigging experience enabling me to audition for and join local bar/cover bands to pay for some expenses, along with jazz gigs with the greats of Boston, like George Garzone, Billy Pierce, and Danilo Perez.
In 1997 I began touring and recording with Ravi Coltrane– a relationship that lasted 8 years with many tours and recording for Sony Music. Since then I have toured with Grammy winners Christian McBride, John Scofield, The Manhattan Transfer, Mavis Staples, Janis Siegel, Take 6, Patti Austin and Jeff Lorber. I have appeared on hundreds of recordings for artists and producers in all genres. I have performed live with Suzanne Vega, Art Garfunkel, Billy Joel, George Benson, Stanley Jordan, Roy Hargrove, and toured with Keiko Matsui, Miri Ben Ari, The East Village Opera Company, Bob Berg, The New York Voices, Jon Hendricks, Richard Bona, George Colligan, and many more. I was also frequently employed at NYC jingle houses such as Three Trees, Fluid, and Amber as well as Grooveworx in Los Angeles. For more detailed information on me click these links:
https://en.wikipedia.org/wiki/Steve_Hass

http://www.yamaha.com/artists/stevehass.html

http://www.sabian.com/en/artist/stevehass
http://www.vicfirth.com/50/artists/steve_hass.php

http://www.evansdrumheads.com/EvArtistDetail.Page?ActiveID=3551&ArtistId=40280&
;
http://www.drummerworld.com/drummers/Steve_Hass.html

http://www.earthworksaudio.com/artists/steve-hass/
What I can offer:
I have been a professional musician with no alternative source of income or financial support for 30 years in Long Island, Boston, New York City and Los Angeles, with a continuous work flow of sessions, gigs and tours. 
Not only can I guide you musically and give you the tools you need to work daily, I can also help you navigate drumming as a job, including salaries, artist management, local gigs, sessions, unions, broadway gigs etc. Topics not covered in videos or at Universities, such as "how, what and why" can be discussed. I've been through it all and no topic is off limits. 
Become a patron to
Unlock 71 exclusive posts
Connect via private message
Recent posts by Steve Hass
How it works
Get started in 2 minutes