Haunting.net
Creating a Home for Immersive Horror
Select a membership level

Join the Haunting Family, and help us expand the site. Thank you--this helps us to live. And you get your name on the Haunting Community Wall.

Includes:

Get your name on the Haunting Community Wall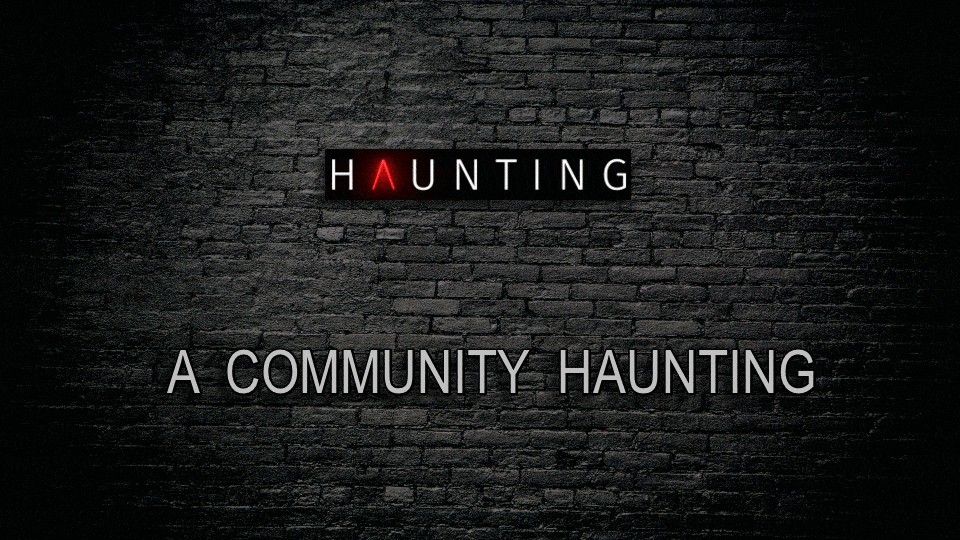 Delve deeper into the Haunting Community and get whatever you want displayed on our community page. Use this space to connect to like-minded individuals or just be weird with it! 
Includes:
Get your social media handle and a short bio displayed on the community page
Plus all previous rewards
Ever think there's too many immersive experiences to keep track of? Never know when tickets are going on sale??
Well this is the tier for you! 
Welcome to our private slack channel.
Includes:
Invite to a private group
Reminders 
Updates on experiences as we hear about them
Talk to the creators of Haunting and hear the inside scoop.
Ask us any question about if experiences are happening or what we know--and we'll tell you! 
Learn about helpful changes to the website that make the immersive world easier to navigate.
Meet other like-minded friends in the Haunting Community.
Plus all previous rewards
About Haunting.net
Welcome! This is Taylor, founder of Haunting.net. Haunting is a website with three goals: 1) to introduce you to the most ground-breaking immersive experiences and underground haunts out there, 2) to form a welcoming community of like-minded individuals passionate about this art-form, and 3) to empower creators to produce their best work.
We already provide an 
Experience Guide
that gives you information on the best immersive companies on the market today; we already provide a 
slack forum
& 
FB group
that brings together a strong immersive horror community; we already provide an 
event guide
, 
calendar
, and 
map
so you can view all the events in LA; we already provide an 
intensity scale
so you can feel safe and comfortable entering any vetted experience; and we already sponsor events. But we want to do more!
Our next goal is to expand the site, providing more reviews, more recollections, get company profiles up quicker, get the newsletter out more regularly, and pay for our upgraded server costs. We want to consult for more companies, add more events to our event calendar, and write more creator and fan "how-to" guides. We can't do this without more people--and that means more support. For that, we need you. 

Patreon works by you donating a monthly amount to us, and we offer you rewards, time, and access to us in return. This is managed via various levels--and by pledging at any level, you are helping this community grow. With more support, we can expand the site and pay for our server costs. ALL money donated here goes right back to the writers, staff, and expanding our reach. 
Every dollar you provide is funneled right back into helping grow this community. Haunting is run by an extremely talented team of writers, editors, and producers who work to bring you this great quality content. Your support makes it possible for this staff to continue their hard work. Currently, our money pays social media positions, our newsletter position, our editors, and writers on staff who have not forgone pay to ensure site growth!
The founders and managers of the site do not get any of the money--as any leftover will be used for social media promotions or sponsorship for other immersive creators.

$1/Month: Join the Haunting Family
Thank you so much for supporting! Every dollar helps!
Get your name on the Haunting Community Wall
On a special page on our website, we'll list your name among other backers!
www.HAUNTING.net/community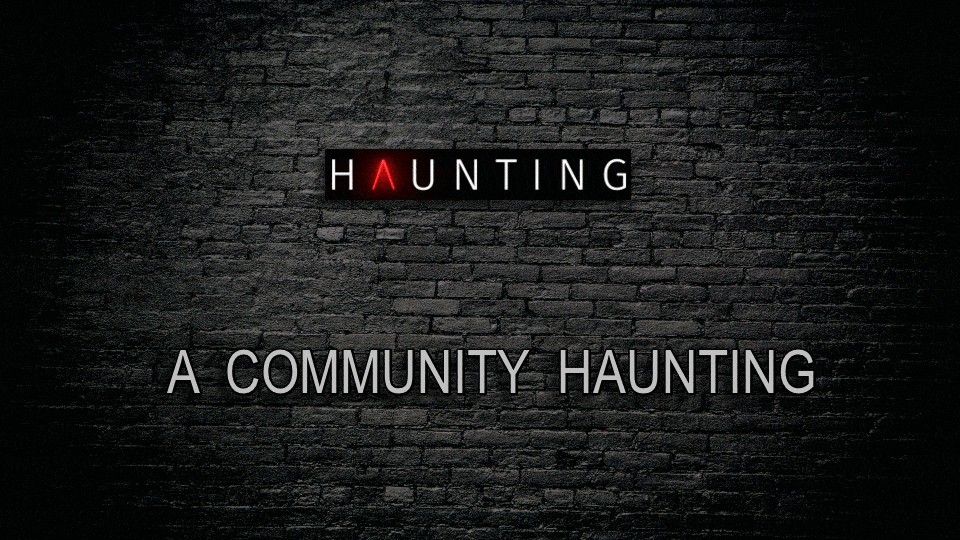 $5/Month: Personal Connection with the Community
Get your picture, social media handle, and a short bio on the community page

This is your profile to do with as you please. If you are an actor or sound designer, feel free to market yourself to creators with links to your work. If you want to discuss your favorite immersive experience and connect with friends, that's great. And if you want to use an anonymous picture, that's fine too. 
There's room for a profile picture, a link to social media/resume, a short bio, and your name/title. See those who have donated already 
here
.
Once you've donated, email us your picture and bio at [email protected]
www.HAUNTING.net/community
$10/Month: Immersive Concierge Service
Immersive Concierge Service 
Ever think there's too many immersive experiences to keep track of? Never know when tickets are going on sale??
Well this is the tier for you! 
Welcome to our private slack channel, where we will remind you when tickets go on sale, post up-to-date events as they are added to our calendar, and tell you the inside scoop as it is emailed out to us! We'll even invite you to come to events with us if we have extra tickets, free passes, or open space. 
But best of all, join our private chat and meet plenty of other like-minded people in the Haunting Community--and make friends! 
Plus all previous rewards
$20/Month: Access to HAUNTING
Consultations
Are you starting an immersive? Are you thinking about it? Or never want to, but just want to talk immersive horror with some of our staff? Our staff has written, planned, and directed over fifty immersive experiences combined--ranging from horror to whimsy to thought-provoking. We have members of They Played Productions, HVRTING, Screenshot Productions, Quietus Horror, and Spektra Pulse on our staff. We can help you with sound, with touch, with locations, with a difficult theme, permitting/insurance, or anything else. So seriously, ask us anything, sit down with us for drinks, we'll make sure you don't make the same mistakes that we did (because we made a lot).
And if you're a fan--think of this as a private talk back for you. Just ask us, and we'll deliver. 
Custom Haunting Merchandise
Want a custom design? We'll make it for you. A one-off for just you or make it for everyone. If you want it to say "I pledged $20 bucks to Haunting and all I get was this crappy t-shirt!", we'll make it! 
Periodic sales on Haunting Merchandise
We will run sales for patrons only!


  Plus all previous rewards




$50/Month: TRUST
Please provide phone number and address upon signing up. 
Wow thank you. This reward level has migrated over to the upside-down, but if you want to sign up, go for it! We appreciated the support! 
Oh, and I'll also call you from time to time and leave you creepy voicemails. 

Includes all previous rewards.
What if I don't live in Southern California?
 We offer plenty of rewards that are not limited to the Southern California immersive scene. We have community members all over the world wearing our branded clothes, and at higher levels, we will make sure you get your money worth. Creators can mail you personalized packages or provide phone calls to you directly. We promise to make you feel included! 
Do I have to pay in US Dollars?
No - Pay in any currency! As this is US based website, everything is written in Dollars, but you can use any currency and it will be automatically converted.


Can I request a custom item of Haunting merchandise?
 We love feedback from our community. If there's a style, a design, or even something innovative that you're thinking, let us know. We are happy to work with you to create that perfect clothing item that you'll wear to every event.


I don't have much money, can I still become a Patron?
Yes, please only sign up to donate what you can easily afford. Even $1 a month adds up, and is greatly appreciated! We want you in this community!


Can I stop donating in the future if I can't afford it?
Yes of course! You can log in to change or cancel your pledge whenever you want.


I'm still confused. Can you help me?
Absolutely! If you have questions about using Patreon, or encounter any problems with the signup process, the Patreon support team is really friendly and helpful! You can send them a message by
clicking here
. If you have questions specifically about my page or rewards, Haunting, an immersive experience, or just want to say hi, you can send me a message by
clicking here
!

THANK YOU FOR YOUR SUPPORT!
At this level, we will be able to sustain all our hardworking writers, editors, and content producers. This will allow us to focus on growth, expansion, and bring you more relevant content! 
1 of 1
How it works
Get started in 2 minutes