Headexplodie
is creating Stop Motion Animation, Illustration, & Art Livestreams
Select a membership level
🧠🥤Brain Juice Patron
Private Instagram Stories: I'll add you to my "close friends" filter on IG where I post weekly peeks of what I'm working on 
Early Access: You'll get the first look at my videos, first in line for new items in my shop, and the opportunity to beta test my workshops
Digital Downloads: Access to wallpaper packs, virtual backgrounds, PDFs
Patron-only polls: Help shape the community here by voting in polls
🧠🥩 Brain Meat Patron
All the benefits of the Brain Juice tier, PLUS some real meaty stuff:



Into the Lab Video Series: Witness the mad science behind how I make my work! Access to comprehensive video walkthroughs covering process, materials, and techniques of actual client projects I've worked on.
🧠🍴Pick My Brain!
All the benefits of the Brain JuiceAND Brain Meat tiers, PLUS you get to personally pick my brain:


Headexplodie Office Hours: Monthly recorded Q&A videos where I answer any questions you may have about business, technique, portfolios, creativity, etc! Includes access to past Q&A recordings.
About Headexplodie
Hello!
I'm Annie Wong, a.k.a.
Headexplodie
, and I'm a weird girl with a big heart making art and fun stop motion animated content for the digital world.
My origin story:
When I was a little kid, I saw the world as very rigid and limited. I was labeled a "shy Chinese girl" growing up in South Texas. My speaking voice was under constant scrutiny. Kids would ask why I was so
quiet
, teachers would tell me to speak
louder
, and relatives interrogated my
language
skills ("why can't you speak Chinese?"). On top of that, I was picking up messages about how girls were supposed to behave ("Be nice, pretty, and don't cause trouble!"). GAHHH! Can't a girl just freely express herself the way she wants? These rules and labels made life really boring and a major bummer.
It's not an exaggeration to say that
creativity
saved my life. While I struggled with speaking, I turned toward other forms of expression like drawing, journaling, performing, and music.
Aww yeah
, this was where the fun stuff was! I felt alive and began to see the link between imagination, communication, and connection. I didn't have to look, act, or sound a certain type of way because I was using creativity to invent my own way of being in the world. People started calling me an "artist" and it gave me a free pass to be weird and playful and make things for other people to relate to, thereby connecting with me!
Anyone can be creative:
Creativity is not just for artists. It's a skill every human has the capacity to cultivate. Learning how to think outside of the box has helped me solve tricky challenges in my business and personal life. Creative storytelling can help connect people and build spaces for belonging.
I love the medium of stop motion because it's a creative and accessible form of storytelling. You don't have to have fancy equipment. You can use paper, clay, puppets, bananas...you can make long movies or a short GIF, you can incorporate human actors or use legos. The possibilities are endless!
What to expect:
Join me here on Patreon to see how I work as a full-time artist making illustrations, GIFs, animation, and any other thing that doesn't fit neatly into a label. If you wanna geek out over technique, I document my process from initial brain fart ideas to storyboards, puppet-making, and more. If you want inspiration on how to incorporate creativity into everyday life, I would love to share what's worked for me and invite you in to see how my brain works. Here's a taste of the goofiness I get up to here in Patreon Land:
Pledging your support on Patreon will make it a lot easier for me to share my weird creations with the world. You'll be helping me pay for a range of costs in my art practice - from small supplies like clay and paint, to larger experiments I'd like to try someday like IRL animations (lenticulars, flipbooks!) and video tutorials.
Most importantly, it brings me joy to be in community with you. The best thing about doing this work is being able to share it with others. I believe that if we can all be vulnerable enough to invite each other into the playgrounds of our imagination, then we might find we have more things in common than the outer world would let us believe. Thanks for helping me build a more fun creative world we can all belong to!
It's a party now!
With this many party people, I can dedicate more time making fancier live streams and videos. Neat!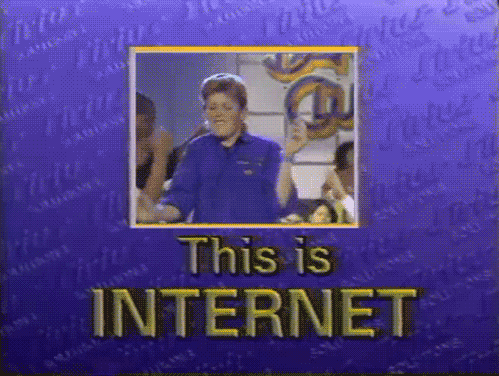 3 of 5
By becoming a patron, you'll instantly unlock access to 65 exclusive posts
By becoming a patron, you'll instantly unlock access to 65 exclusive posts
Recent posts by Headexplodie
How it works
Get started in 2 minutes