Huginn's Heathen Hof
is creating News, Blogs, Art, and more!
Select a membership level
Membership
As an HHH Patron you will be able to sponsor articles about topic YOU want to learn about from experienced authors who can help answer your questions. You will also be able to view exclusive 'patron only' content right here on Patreon!
Custom Devotional Piece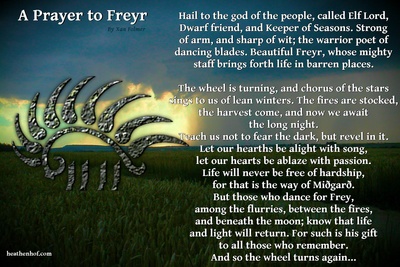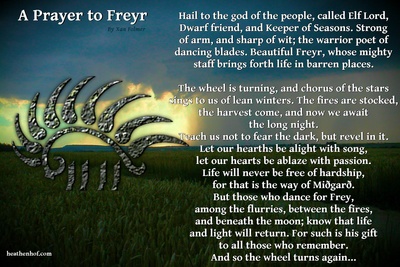 Would you like to sponsor one of our devotional pieces for a Lore figure of your choice? For $5 you can commission a piece like this one!
(PLEASE NOTE: You will need to send us a message with your request before we can make anything for you!!)
Meet the crew!
Limited (9 of 10 remaining)
Ever wanted to sit down and chat with the authors behind HHH? 
Well, now you can! Sadly, we can't fly all over the world to shake your hand in person, but we'd be happy to meet with you over Video Chat and hear what you have to say, or answer any questions you might have! 
About Huginn's Heathen Hof
Huginn's Heathen Hof is an online community and resource hub dedicated to supporting the Heathen community. Bringing together a diverse range of voices, we create a wide variety of free content and online services for those who follow the old ways of the Æsir and the Vanir. Our authors produce regular news, editorials, and book reviews relevant to the members of our religious community; providing a well rounded perspective on both modern and ancient traditions. In addition, we maintain an online reference library for those who might otherwise not have access to our texts, we provide easy to follow guides to our Lore and histories, and put out daily updates via our free mailing lists. 

However, keeping these services free for our users means that the costs of providing them come out of our pockets. Web hosting, and mailing services cost money, not to mention the time and effort that every member of our team puts in. Our hub was meant to be a safe place for all kinds of Heathens to gather, interact, and learn without any costs or obligations. We built this to help those within our community who might otherwise have little to no access to information about their own traditions. Any money we get here will go first and foremost into ensuring that these free services remain available to anyone who needs them. 


Reaching this goal means we can keep both our Daily Hávamál updates as well as our weekly newsletter "The Muninn Messenger" going out to thousands of your fellow Heathens all over the world. This is the most popular and arguably most important service we provide! Our Newsletter also provides a great way to advertise your product, service, or idea to our community. See our submission guidelines at heathenhof.com for details!
2 of 4
By becoming a patron, you'll instantly unlock access to 3 exclusive posts
By becoming a patron, you'll instantly unlock access to 3 exclusive posts
Recent posts by Huginn's Heathen Hof
How it works
Get started in 2 minutes