Heatherlyn Music
is creating Music Experiences and Storydwelling Talkshows for LIVEstreaming
Select a membership level
You're In! (Though you were never out.)
Huge Virtual Hug and THANK YOU for being a part of our community!

Share with others and tell them why you love what we're creating!   THANKS again!

Both Feet In! Yay!
Huge Virtual Hug and THANK YOU for being a part of our community!

Share with others and tell them why you love what we're creating!   THANKS again!

High Five !!!!!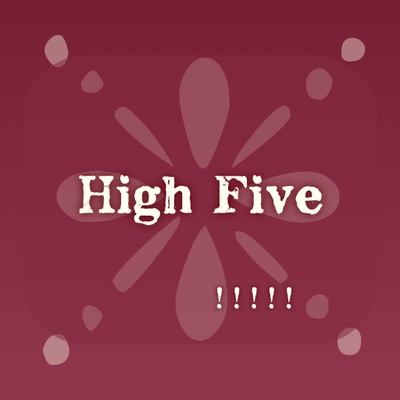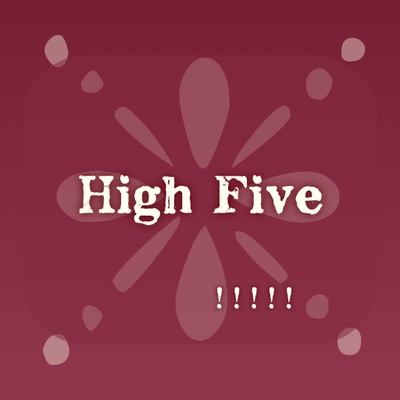 Huge Virtual Hug and THANK YOU for being a part of our community!

Share with others and tell them why you love what we're creating!   THANKS again!

About Heatherlyn Music
Hi! I'm singer-song artist Heatherlyn! Thanks for being here!
Along with my partner, Jason, for the past 10 years we've been experimenting with ways to continue to make and share music - openly offering our gifts
In 2015, we traveled 35,000+ miles January through August and then bought one-way tickets to Australia - because of a generous gift from two people who believe in the heart of the movements of the music. We began 2016 in Southern California touring the coast and curating artist in residencies. Spent the summer in Denver, CO touring the range, then launched the Fearless Love Tour, traveled 15,000+ miles into Canada, New England, through the Midwest, Northern California and the Pacific Northwest. More recently, we've made a huge life transition from being based in Minneapolis to now making Denver our new home. 
We are seeking to pave a new way in music-making with our patrons and we are inviting you into a way of Community Supported Art.
This is a way of generosity and interdependence rather than a way of the starving, isolated artist. The former is a way that's mutually life-giving and sends out love ripples into the collective force field ;-) . The later is simply unsustainable.
Get in on the fun if you feel moved to be a part, participate financially in my creative process and the movement of the music in peoples lives!
Practically, that means
you're helping us create a thriving livelihood so we can do the work we're called to do on behalf of all who receive and benefit from these gifts, and you are providing the resources we need to keep writing, recording, touring, honing our crafts, and creating meaningful content to be shared all over the world online.
Together, WE ARE paving a new way in community supported art!!
Thank you from my Heart and my Belly! :)
___________________________________________________
Among many ways we openly offer and share the music of Heatherlyn as a gift, one way is through our
LIVE Online with Heatherlyn Facebook LIVE
Streaming Experiences/Series.

House Concerts
Mini Couch Concerts
Storydwelling Music & Conversation episodes
Music & Meditation Sessions
Patron Exclusive Hangouts!
All along the journey of making and sharing music people often comment or say,
"Shoot! I'm out of town!"
"I wish I had invited friends..."
Or...
"When are you coming to my town?"
"What! how did I miss you!?!"
As many of you have experienced, we bring our own in-home production to curate a live concert experience using audio and lighting, and now using
Mevo for Live Streaming
.
Your financial support enables us to curate great LIVE Recordings and meaningful LIVE Streaming experiences! Your support and financial participation in the various movements of the music allows us to keep creating and sharing openly, to continue to freely share with
you
and to let the ((((Love Ripples)))) go out into the collective force field to others via your gifts of support, love, and gratitude! THANK YOU for teaming up with us!!
These LIVE Streams are the first reward, starting at $0//Share to Support!
You receive full access to our LIVE streams and archived content on 
www.HeatherlynMusic.com
!
We openly offer these as a gift!
If financially supporting us right now isn't an option for you,
you can still help out by spreading the love and sharing this page!
Let others know why you love and value the music!
_____________________________________________________
BACK STORY to Why we do What we do and How
            we go about seeking to be Community Supported Artists.
"Don't ask what the world needs.
Ask yourself what makes you come alive, and go do it,
because what the world needs is people who have come alive."
- Howard Thurman
I come alive making music and sharing it! I believe music, poetry, artistry are the best gifts I have to offer to the beauty and healing of our world!
My hope is that the people who experience my music will be nourished challenged and moved to come alive too!
Along with my partner Jason, we openly offer our artistry and expertise as a gift where it is most resonate, welcome, and often overlooked within a market driven economy.
We've love curating House Concerts using audio and lighting to create a full concert experience in the comfort and intimacy of someone's home and we share these online as well via FB Live Streaming!
www.HeatherlynMusic.com
To cultivate and grow a community, lifting up and financially supporting the creative process and movement of Heatherlyn's artistry.
2 of 2
By becoming a patron, you'll instantly unlock access to 75 exclusive posts
By becoming a patron, you'll instantly unlock access to 75 exclusive posts
Recent posts by Heatherlyn Music
How it works
Get started in 2 minutes