Heaven Studios
is creating Fleeting Iris! The hentai game about a sexy newlywed wife.
Select a membership level
Fan
• Access to our Discord and the Patreon only room where you can discuss the game directly with the developers and check the previews for the hentai scenes before anyone else!

• Access to our news and sneak peeks about the game.

• Participate in polls that dictate the future and content of the game.

All this for one dollar!

Includes Discord benefits
Player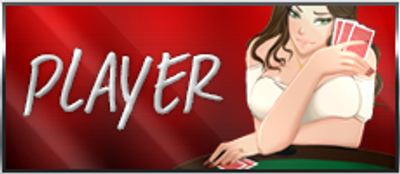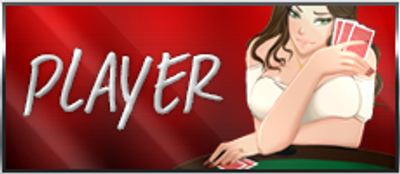 • Access to every patch of the game and preview content before it's release!

• Steam Key for the Steam version of the game if you were in this tier before the game is released on Steam. This part of the reward will be discontinued the day Fleeting Iris arrives on Steam! You however will still receive the latest version of the game on Patreon, just not Steam keys.

• Access to all critical discussions that decide the future of the games and Heaven Studios. Polls, surveys, etc.

+ Everything in the 1$ tier.


Includes Discord benefits
Voyeur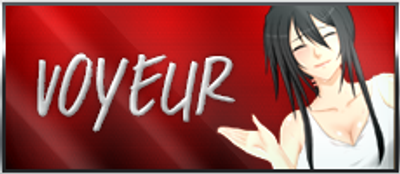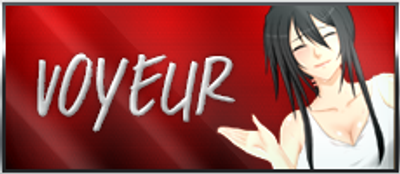 • Get a Character or a Billboard (which you can use to advertise your game, business or website) in Heaven City. Maybe the name of a Museum or a Park? If your nickname isn't too weird, even a NPC character. Your choice! You can be part of the game!

• Acess to the Hentai Scenes in their raw mode (before they're assembled) in PNG and PDF high resolution which allows you to build your own hentai scenes.

• Your name in the credits when version 1.0 comes out.

• All of the above tiers!


Includes Discord benefits
About Heaven Studios
FLEETING IRIS (GAME IN DEVELOPMENT) DEMO
:
DOWNLOAD
(Needs RPG Maker VX Ace RTP to play. Click
here
to download.)
We are the creators of the biggest hentai game ever created with over 220 original art CG's and counting, with full days of real life worth of gameplay, over 440 thousand lines of dialogue, original maps, soundtrack and more. If it sounds too good to be true, we are the exception to the rule.
We're a team of extremely talented and passionate individuals who have worked in their fields for years and lead the most successful Hentai RPG Maker games community for over 6 years until we decided to instead of fixing, improving and editing other people's games, to create an amazing experience game of our own with a rich story, surprising twists, deep immersion, realistic scenarios, hundreds of quests and multiple routes with many alternative endings.
You don't have to love RPG's or be versed in RPG Maker! Our games are plug and play
.
Super easy and intuitive to play, so much that even a 10 year old could play it, except they can't because it's for mature audiences but they could if they were allowed to! If language is a barrier, then rejoice because we plant to translate our game to a panoply of languages such as Mandarin, Japanese, Russian, Portuguese and German when v1.0 is released! We're looking for French, Spanish and Italian translators as well.
Enjoy the
absolutely unrivaled
longevity of our game. At version 1.02 players are taking up to 25+ hours to go through all the routes with
over 200 original hentai scenes with non-reused assets
, and we still have hundreds of scenes to deliver!

You can find our schedule here: Fleeting Iris release schedule!


Not to mention the dozens of thematic costumes from Halloween, Christmas, etc. we would really love to show you more but, rules are rules.
Heavy variation of hentai scenes depending on a myriad of factors. Your previous choices. If you're tanned or not in three different options (default, bikini tan or full body tan) which is also the player's choice. Your choice of pubic hair size between three different sizes (none, trimmed and bush). Internal vision (x-ray) and others.
Original music made by the renown Portuguese DJ, Hype Myke as well as songs outsourced to some of the best soundtrack creators of the genre. Once 1.0 is fleshed out and all the dialogue is final and proofread, it's time to bring in the voice acting!
You can check our first signing
HERE
where Ayame borrows the voice of the Legendary Trina Duhart!
If voice acting is not your thing, you can turn that as well as many other options completely off.
Alansya is the universe in which our chronicles take place. 5 games happening simultaneously in the same city, with cool cameos between our characters and a fifth game to wrap the story up where all the main characters quest together.
Get to know Heaven City and the countries around it in a vast universe. Visit areas based on Greece, Japan, Egypt with unique tilesets and immersive soundtracks. Play in huge cities or small rural towns. A world so big you can't compare it to anything you've ever seen before and an amount of detail hardly rivaled!
Build your character as the ultimate pure maiden or maybe the sluttiest of all the bunnies is more your cup of tea,
the best part is that the decision is yours
! Recall everything whenever you want with our fully functional recollection room that records all of the scenes that you witnessed in the past!
Every game of the Alansya Chronicles saga is something that you can imagine as your typical "Persona" game, but with connected storylines. Fleeting Iris, our first creation where you embody the pure and naive Ayame Sawada has a base of Netorare but the plot is so much wider and the scope of the game is so much larger that it would feel wrong to just call it a Netorare game because there's many ways you can decide to progress.
You can finish the game as a virgin in the true canonical ending. You can venture in some swinging action with some celebrity neighbors in which you can remain loyal to your husband with an happy twist at the end or join your neighbors in their perverted acts and fall prey to their plans of stealing you from your husband. Become a total slut bunny in all the places you get to work on or choose a life of purity. Choose your sex partners. Above all, choose! Whoever Ayame becomes is entirely up to you!
We want to create a deep and immersive world where you can say "I could imagine this scenario happening in real life". We want players to dive deep in the experience. Our absolute goal is to meet all your deepest fetishes, while not force anyone on them.
We're one of the longest if not the longest Hentai studio on Patreon and we're responsible for many studios that were born since then. To no surprise, we're here because we need your money to create games, but why Patreon?
Why not resort to selling games on DLSite, Steam or a similar platform you might ask?
Making
massive games
with a team this small while having day jobs is impossible! Believe us, we tried. Hundreds, thousands have tried before and failed. Ask any credible creator in the scene that has been around for a decent amount of time. It's not something you can do by yourself while having a 9 to 5 job. We can not devote this much time into such a massive project while working a regular job. We need money to live, and if you don't support us during development period we will have to cease development!
That's why Patreon is beautiful! We can find people as passionate about hentai games as we are. As passionate about rpg's. As passionate about this project! People who believe in
us.
And with your kindness and help, even if with just 10$ every month, we can reach
our
goal to create those games. While we thrived for over 3 years in the creation of this game, we've also came dangerously close to support thresholds in which we would have to halt progress or even worse, abandon the project. Only you can prevent that from happening, so please, if you want to see this and our other games finished, find it in your heart to support us while we work hard and as fast as possible to do it.
I know many of you think "this project has been out for 5 years, why hasn't it been finished yet?" We actively post a new patch every 2 months with 15~20 new hentai scenes! The game isn't out because we're slacking, ask our followers! Our game isn't finished because we want to create the biggest, most epic hentai experience ever!

We will reward our longest and biggest supporters in special and unique ways.
We've been working with Patreon for a long time now and so far they have treated us with respect, professionalism and overall high standards, so we too, reward Patreon for that by using this platform for our creation!

Game #1: Fleeting Iris
A CIA agent flies to Nippon (Japan) in a mission, there he meets a young naive girl called Ayame. Over the course of his mission they fall in love and he asks her to move to Heaven City with him, having never met her father and having her mother die a few months ago, Ayame had very little that bind her to Nippon so she moved to Heaven City with him, a decision she later might come to regret.
Game #2: Blood Lust
A story about two female CIA agents who have to go deep undercover in a university to dismantle a network of illegal activities such as drug smuggling, murder, prostitution and slavery. (Images might not be final).
Game #3: Night Eternal
A story about an unpopular student named Luna who engages in dark magic to become more appealing to the boy she loves, however she transforms into a succubus who's goal is to take over the town, starting by her well-known university. (Images might not be final).
Game #4: Crimson Dawn
A zombie apocalypse as a direct causality from Night Eternal. A game with zombies that need to satisfy their "primal needs" and create chaos everywhere they go. A young lady named Melissa Harper needs to escape a zombie overrun city. Find shelter with the other survivors. Travel along friends and foes, realizing that sometimes the undead are not your worst enemy. (Images might not be final)
Game #5: TBD
Sci-Fi game in the space, multiple planets and environments, run a crew in a spaceship, explore the universe, meet many different anthropomorphic beings, avoid being fertilized by them.
Embark with us in this amazing trip to create a world with hundreds of hours of fun, participate with your own ideas of what you want to see, explore your deepest fetishes, write your own game, decide your own story and in the end you will see that it will all be worth every cent you invest and every minute of our time, because life is experiences, and we want to create the most amazing Hentai experience ever!
Develop your character's different skills, make choices that will decide what type of personality your characters will have, finish the game as a virgin or a nymphomaniac, the possibilities are endless, and you are in charge of those choices, all you need to do, is join us.
$3,494.36 of $5,000
per month
Melvin's Pub After Hours

THIS IS ONLY AVAILABLE UNTIL DECEMBER 1ST, 2021. If this goal isn't achieved we will move on to our second game.

If we achieve the 5000$ per month tier, we will include an additional free DLC which will feature 20 new Melvin's Pub scenes which will show Ayame, Fujiko, Adriana and others and their lives after the Melvin's Harem ending.

These scenes will show them getting even more intimate with Melvin as well as getting acquainted with the many new regulars that make a line to enter Melvin's Pub and have a good time with the sexy new waitresses that work there.

A regular pub during the daytime, a temple of sin at night. If you don't want to miss this, pledge and get your friends to pledge!

3 of 5
Become a patron to
Unlock 332 exclusive posts
Connect via private message
Recent posts by Heaven Studios
How it works
Get started in 2 minutes