Andrew M. Crusoe
is creating worlds.
Select a membership level
OFFICIAL PATRON status. Including:
• Access to my patron-only blog
• My Starter Pack, including THE LOVELIEST ABYSS IN THE UNIVERSE
• A shout out on Twitter for your patronage
• The comforting feeling that you're a patron of the arts

In addition to all previous bonuses, you receive:
A pre-release digital copy of new titles, before they're available to the public
My entire TEN THOUSAND HOURS IN PARADISE 3-book series (already posted to my Patreon blog)
Occasional SPECIAL unreleased after shows of podcast interviews, plus early access to HoloHoloTime podcast episodes!
Access to a library of UNRELEASED art & photography from my Aravinda & Hawaii libraries, remastered and posted at HIGHEST-Resolution for use as desktop wallpapers, etc. – even suitable to be printed! (These photos are EXCLUSIVES for my $5 & up supporters. Can't get them anywhere else.)
NEW: Plus, now you can ask me anything (from True Hawaii stories to Tropical Sci-Fi), and I'll answer it in an exclusive blog post
A Public Listing on my Honors Page if requested: https://myth.li/honors
Plus all previous rewards
At this level, you're part of my Inner Circle. In addition to access to exclusive photos and upcoming books,
you receive UNRELEASED, very personal episodes of HoloHoloTime, my SPONTANEOUS Hawaii show
. (Which is separate from Aravinda Show.) Most episodes are released publicly, but sometimes there are special episodes, such as the Krunchi, Rory, and Conrad roundtable, that we MUST keep the audience small for, for privacy reasons.
This is unedited, Hawaii magic.
About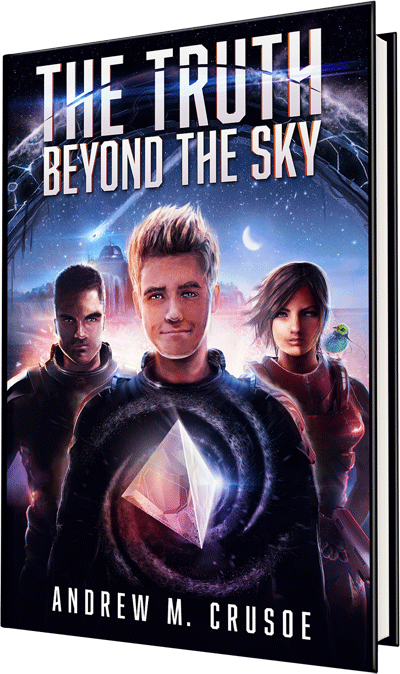 Aloha!
I've seen how storytelling can be a force for positive change in the world, and I made this Patreon to give you a direct channel to support my work and get exclusive content at the same time. Together, I believe we can change the world, inspiring positive change to ensure our health, our environment, and ultimately, our happiness.
In 2012, I published the award-nominated novel THE TRUTH BEYOND THE SKY, which received a perfect
triple
5-star rating from
AudiobookReviewer.com
, as well as being featured on UPR radio for predicting gravity waves years before they were officially proven in 2016. And it spawned 2 novel-length sequels.
Support My Most Ambitious Project
Now I'm undertaking a new project, my most ambitious and personal yet: TEN THOUSAND HOURS IN PARADISE. (Already a patron? Start reading VOLUME 1 or VOLUME 2 right now. Links below ↓) And of course, you can cancel at any time.
All of my previous books have been Sci-Fi adventure stories, but this book is a
true
adventure story of my transformative 1 ½ years of exploring & learning sustainability on the Big Island of Hawaii, gaining experience that shaped and inspired my Sci-Fi sequels to THE TRUTH BEYOND THE SKY. You'll gain new insights into my science fiction as well as become transported to the magical island of Hawai'i.
What You Get
Starting at $5/month, you'll get exclusive excerpts of this upcoming smash hit. All of Volume 1 and now also Volume 2 AND Volume 3 are posted, ready to read without any further purchase. And when you join you'll get access to ALL of it.
START reading VOLUME 1 right now→
http://bit.ly/10KHOURS
START reading VOLUME 2 right now→
http://bit.ly/10KVOL2
And now, you can enjoy my bi-weekly podcast, HoloHoloTime, recorded here on the Big Island of Hawaii!
I'll cut to the chase:
I see this Patreon page as a fun, new way to connect with you, my readers! And if enough of you show your support here, I'll release the never-before-heard uncut audio track of when Utah Public Radio interviewed me in 2016, when the gravity waves I hypothesized in my 1st book were scientifically proven by LIGO.
I truly appreciate every single penny of support. I love sharing exclusive Patreon rewards with you, and creating a positive relationship with my readers means the galaxy to an independent author like me. I look forward to sharing with you!
Mahalo nui loa,
Andrew Crusoe
p.s. Have an idea for a reward or need help? Contact→ amc AT myth.li
With a steady stream per month, I can finally justify buying more ad spots on huge sites like BookBub to get these powerful books into even more hands. I'll also release the never-before-heard UNCUT 30-minute interview with UPR to ALL MY PATRONS.
1 of 3
By becoming a patron, you'll instantly unlock access to 323 exclusive posts
By becoming a patron, you'll instantly unlock access to 323 exclusive posts
Recent posts by Andrew M. Crusoe