HempWeb.Earth
is creating PLANETARY RESTORATION via mass cultivation of Industrial Hemp
Select a membership level
Join the HW.E Tribe! 🌿🕸🌏
WELCOME, you generous soul!
By making your pledge of $1 or more a month (how much you contribute is entirely up to you) you officially become part of the HempWeb.Earth Tribe, giving you instant full access to our Patron-Only content.

This option is for you if you simply wish to pledge your support & play your part in bringing HempWeb.Earth to life (and making this a sustainable reality for me!) 
 💜 Thank you so much & WELCOME TO OUR TRIBE!  🌿🕸🌏 
Tribe+Vibe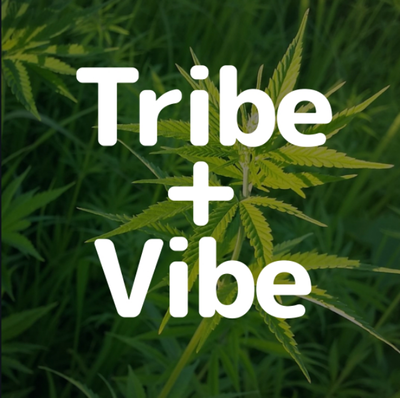 Taking it a step further than the straight up "just here to support the vision" pledge, this option of $2 or more a month, gives you:

- access to our Patron-Only content, 
and
- instantly puts you into the draw for any future promotional Hemp product give-aways (which are all to come once 2.0 is up and pumping..!)
Any pledge you feel inspired to make COUNTS & ADDS UP!
 💜 WELCOME & THANK YOU SO MUCH for joining the Tribe of individuals bringing HW.E into being!  🌿🕸🌏
Business Collaboration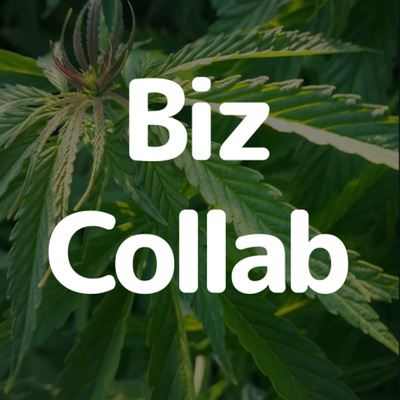 If you run a Hemp business, service or organization & would like extra promotion of your work on the HW.E Social Media Platforms - LET'S COLLABORATE!
By pledging $4 or more per month, your business will be featured in our @hempweb.earth Instagram stories - receiving ongoing featured placement in our 'Tribe' Highlights & regular, tagged gratitude shout-outs from me on @hq_hempweb.earth 💜    
💜 BUSINESS COLLABORATIONS are so deeply appreciated & I can't wait to actively promote your work with Hemp as well as your valued place in the HW.E Tribe - THANK YOU!  🌿🕸🌏 
About

Welcome, powerful fellow human being - and thank you so much for joining me here
for these very humble beginnings of HempWeb.Earth


🌿🕸🌏


For you to have found yourself here indicates to me that you are someone who
genuinely cares about life & about the state of our planet,
& I would wager that you have arrived here feeling
ready to DO SOMETHING with that energy -

feeling inspired to be PART of something that is
committed to making a significant & powerful difference..


Congratulations, if this indeed resonates for you,
because you have absolutely made it to the right place:


🌿🕸🌏



 We are standing at a crucial crossroads
 on our planet at this moment in time;
 what we choose to create from here on will dictate
 the quality of life not only for ourselves & for our children,
 but for the countless other species that are affected by our
 human decisions & consumer choices. 



 To create rapid collective change,
 the ability to take action needs to be right at our fingertips - 
 This is where HempWeb.Earth comes in... 


🌿🕸🌏


THERE IS ONE NATURAL RESOURCE ON EARTH THAT HAS THE POWER TO CHANGE
WHAT, AND HOW WE CONSUME, AS A SPECIES,
ON MORE LEVELS THAN ANY OTHER.


🌿🕸🌏


This resource is one of the oldest, most sustainable and most useful agricultural and industrial crops on Earth -

a plant that grows abundantly in almost all climates across the globe,
and provides humans with optimal nutrition, carbon negative shelter,
durable & antimicrobial fabrics & clothing,
completely non-toxic fuel, bio-mass energy, bio-plastics, paper,
and healing for ourselves, & our precious soil & water systems,
just to name a few...


🌿🕸🌏


THIS FUNDAMENTAL HUMAN RESOURCE IS CANNABIS SATIVA HEMP.


🌿🕸🌏


What we have before us now is a revolutionary, evolutionary opportunity…


🌿🕸🌏


When we bring the whole world-wide Hemp community -
every hemp business, service, activist, association, consumer & supporter, 
as well as links to all the Hemp information & data from across the internet
into one free-to-use and easy-to-access online location,
the ability to create real economic and
ecological change is right at our fingertips...


Providing a global directory service to connect us all around the world,
offering free advertising to everyone in the Hemp industry,
and hosting Hemp/Earth/Heart-conscious discussions in the HW.E community Forums -
which double as a space for us to collectively build a complete online hemp database,
the HW.E philosophy is simple:



Support a different industry ~ Create a different world.


Hemp shows us what is possible,
the rest is up to us!

🌿🕸🌏



Hi everyone! ✌😊 My name is Gina, and I'm the creator of HempWeb.Earth, mainly identifying myself as HW.E HQ. 
For those also new to Patreon, not to worry - you're not alone - & welcome!
As with this entire process I have jumped in the deep end learning how to swim, and Patreon has been no exception, but here's the basic summary:
Patreon is a membership platform that makes it possible for creators to get paid by their fans & supporters. By making a monthly Pledge, you gain exclusive access to Patron-only content, and depending on which tier you choose, an offering from me in exchange for your generosity!




🌿🕸🌏

So let's get down to it -
I have created HempWeb.Earth as a totally free-to-use service because it is of vital importance to me that this resource be accessible to everyone, no matter what their financial situation. Since the moment I realized that I had to stop WAITING
for some huge collective Hemp consciousness shift to magically happen around me, and instead step up
& just make it happen myself
-
which lead to me quitting my job as a Nanny to two beautiful families, booking a ticket to the European Industrial Hemp Association Conference & going on my 2017 Hemp Pilgrimage across Europe and a bit of the USA, then coming home to buy a computer, get the internet installed for the first time, and learn how to build a website -
I have been supporting myself & funding HW.E entirely with my own savings
, really putting everything I have into making this a reality...
But now I need to really start thinking in terms of personal sustainability:
By setting up this Patreon account I'm hoping to connect more personally with those who share my vision for a more (H)empowered, sustainable, healthy & intelligent human world, 
and to start generating an income through this community that will allow me to continue this work.
💜 💜 💜 🌿🕸🌏 💜 💜 💜
ALL THE FINANCIAL ENERGY WE CAN GENERATE HERE WILL GO DIRECTLY INTO COVERING THE COSTS OF DEVELOPING & RUNNING OUR NEW PLATFORM - HW.E 2.0 -


My personal funds are very much finite & therefore in order to continue bringing this vision into being I simply cannot do it alone..! 🌿✌😊

💜 💜 💜 🌿🕸🌏 💜 💜 💜
So! By making a pledge, you officially join the HempWeb.Earth Tribe, 
giving you access to (rare! and very weird for me!) personally delivered videos updating you on the latest HW.E news, as well as backstage insights into the work I'm putting in at HempQuarters - aka my tiny little home office under the gumtrees in Melbourne, Australia.
This project is continuously pushing me out of my comfort zone, and getting in front of the camera is the perfect example of that - 
but my IMMENSE GRATITUDE to every single person out there who feels compelled to join me in this quest & become part of the HW.E Tribe fills me with so much inspiration, being able to say thank you "in person" has ended up being nothing but a blessing
-
and I am honored to fumble through it, facing my fears head on, learning how to edit sound quality (probably need to invest in a mic), learning how to be succinct (HA! Still very much working on that one) 
& just generally having the chance to authentically connect with other people out there who actually GET IT:

Since I am building this platform to be of benefit & service to the global human collective,
to have collective energy fueling me as I forge this path honestly means the world to me!



So, if you are ready to join me & become part of the HempWeb.Earth Tribe:

THANK YOU! 


Alone we can do so little, together we can do so much.

🌿🕸🌏
Love, health & hempiness to you all ✌😙
💜 Gina ~ HW.E HQ




"You never change things by fighting the existing reality.
To change something, build a new model that makes the existing model obsolete."
- Buckminster Fuller



88 is my lucky number, so to reach 88 Tribe members feels like the perfect first goal to set..! Ultimately the development of HW.E 2.0 is costing me around $10,000, so to cover the cost completely would be a big journey - however every single contribution will be taking us in the right direction!  ♥

1 of 3
By becoming a patron, you'll instantly unlock access to 8 exclusive posts
By becoming a patron, you'll instantly unlock access to 8 exclusive posts
Recent posts by HempWeb.Earth