Select a membership level
Coffee Support ❤️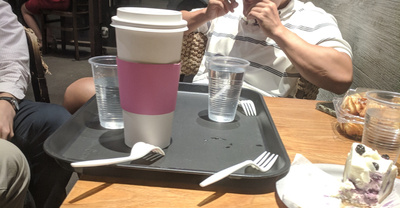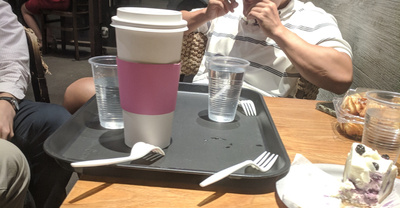 I don't drink coffee so maybe bubble tea is more relevant 😂, Thanks!
7 Wonders Friend 🎲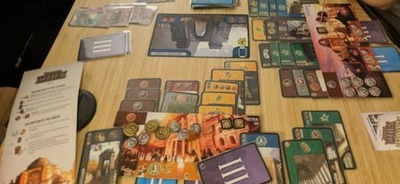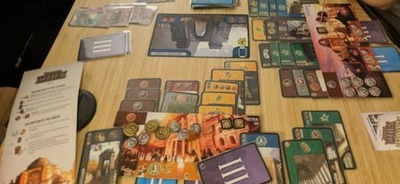 About Henry Zhu
> My recommendation is to sponsor me (and other developers) on
https://github.com/users/hzoo/sponsorship
now
> TL;DR I've left my job to work on open source and Babel full time, and have created this Patreon (on 3/2/18) to help fund myself with the community's help! 
I'm
Henry
, an open source maintainer.
My 
last day
at Adobe was 3/1. I've had the wonderful opportunity to work there for 2.5 years, with the last year working on 
Babel
itself for half of my time. I've been the primary maintainer on the project for the last two out of 
three years
of its existence.
But here are my next steps: to take the leap and pursue working on open source full-time (rather than continue to work on Babel half time, work somewhere else, or just quit)!
My goal is to sustain myself on this journey through this Patreon! But if you'd rather donate to Babel itself check out our 
Open Collective
.
So What's Patreon?
Patreon (this site) is a service that enables you to support a creator through monthly payments. It's a way for someone to support themselves doing exactly what they're passionate about: whether it's creating books, videos, art, and in my case code (or something more abstract like project maintenance). By users supporting them directly, creators won't need to resort to doing unrelated side work, quick, low-quality content to pay the bills, or even sponsorships for specific features.
And Babel?
Babel is an open-source, community-driven tool. It's a JavaScript compiler that 
Facebook, Netflix, and Spotify
and countless others (including Patreon!) use to ship software for the web. Babel not only allows developers to use the latest syntax in older browsers, but even has its role in shaping the future of the language itself due to its adoption in the community. It's downloaded
over
18 million times a month
and used
by over 1m repositories
, all while being maintained by a group of volunteers. Even if you don't use Babel yourself, you are probably using tools/websites that do: whether it's frameworks like React/Vue/Ember.
Here's my background with the project: I've made almost every release since v6.3.2, created
babel-preset-env
, set up our
meeting notes
, got us more involved with TC39, and pushed for us to get involved in
Summer of Code
. I've gotten the opportunity to speak about my experiences trying to 
maintain this project
, 
how it works
, and the 
emotions around being a maintainer
.
Why Donate?
If you or your company use Babel or appreciate the work I do in open source, please consider supporting me directly (or Babel as a project via 
Open Collective
) so I can continue maintaining it and growing our community as my
full-time
job! I think it's pretty clear that software actually costs something, and that even though it may be offered freely, somebody is paying the cost. Babel isn't maintained by robots, its own corporation, or a team at Facebook.
Unfortunately there can be an inverse relationship between a project's usage, popularity, and level in stack. Babel is ubiquitous in the community, yet the project has only had a few people working on it during their free time. Since it's not a framework, it has been abstracted away so that many people don't even know it exists and just think it magically gets updated (this is a good result but a huge burden).
You'll be helping to ensure I can spend the time not just fixing bugs, adding features, releasing new versions, but also keeping the project afloat and growing our maintainers (I certainly don't want to be one of few working on this).
Some of the larger projects I help/helped maintain:
-
Babel
-
Lerna
-
JSCS
(merged with
ESLint
)
By becoming a patron, you'll instantly unlock access to 46 exclusive posts
By becoming a patron, you'll instantly unlock access to 46 exclusive posts
Recent posts by Henry Zhu