Herbivore's Kitchen
is creating vegan recipes and sharing food blogging tips
Select a membership level
Official Patron
My Official Patron tier is designed to allow patrons to simply say thank you for setting up my food blog as an ads-free space. 

As a frequent visitor to a variety of food blogs, I know as well as anyone how annoying it is to scroll through aggressive advertising in order to get to the recipe.

I want my visitors to enjoy the content that I post, from the recipe to the images to the educational content, without being bombarded with ads. I've often left food blogs without getting to the recipe because the ads slow down the site load speed so much. 

With the support of my Patrons, I can afford to continue to offer my content without advertising. It would absolutely be my pleasure! 

Please note that I will continue to have affiliate advertising and sponsored work on my blog. However, these efforts will continue to be static, passive and clearly identified. 


Thank You for Not Having Ads on Your Food Blog
All-Access Patron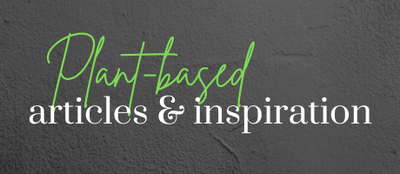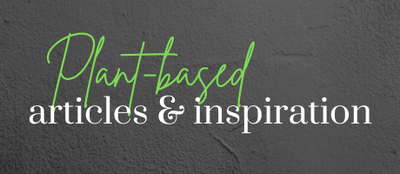 As an All-Access Patron, you'll not only get to say thank you for being able to enjoy an ads-free food blog, you'll also get to enjoy access to informative articles to help you maintain a plant-based diet. 

All-Access Patrons will receive access to monthly articles with helpful vegan cooking tips, detailed reviews of my favorite cooking tools and behind-the-scenes looks into what it's like to be a full-time vegan food blogger (including exclusive discounts to courses on my new website: Confessions of a Food Blogger). 

Thank You for Not Having Ads on Your Food Blog

Exclusive Patron-Only Content and Posts
VIP Patron
As a VIP Patron, you'll receive all of the benefits offered at the Official Patron and All-Access Patron levels as well an autographed copy of my vegan cookbook: 

5-Ingredient Vegan Cooking: 60 Approachable Plant-Based Recipes with Few Ingredients & Lots of Flavor

Vegan cooking is simple and straightforward with my 5-Ingredient Vegan Cooking cookbook! Using just a few high-quality kitchen staples, you can whip up a brunch that'll please a crowd, get dinner on the table pronto or find the perfect healthy snack to keep you full between meals―all while skipping processed or hard-to-find ingredients.

Dinnertime favorites like Butternut Squash Gnocchi with Browned Butter Sauce & Crispy Sage and One-Pot Sun-Dried Tomato & Chickpea Stew use techniques like browning butter and toasting tomato paste to add a little extra oomph and make the most of each ingredient. Nutritious options like Roasted Beet & Farro Salad and One-Pot Asparagus & White Bean Soup make the perfect lunch or light dinner.

And don't forget about dessert! I use vegan favorites like tofu, chickpeas and chia seeds to make the perfect sweet treat for the end of your day in recipes like Minimalist Chocolate-Espresso Mousse and Chickpea Chocolate Chip Cookie Dough.


Thank You for Not Having Ads on Your Food Blog

Exclusive Patron-Only Content and Posts

Autographed Copy of 5-Ingredient Vegan Cooking
About Herbivore's Kitchen
Hello! My name is Kate and I am the creator of the food blog,
Herbivore's Kitchen
. I want to welcome everyone! Whether you're vegan curious or just thinking about trying out Meatless Mondays, you have a place with me!
My blog is dedicated to recreating my favorite recipes as plant-based recipes. Recipes like my
General Tso's Cauliflower
,
Vegan Cassoulet
and
Chewy Vegan Chocolate Chip Cookies
are all plant-based makeovers that rival the originals.
In addition to creating vegan recipes, I also like to write educational posts. I find that lots of vegan-friendly ingredients are new to home chefs. Ingredients like tofu, nutritional yeast, farro, cacao butter are all wonderful plant-based options. The
Vegu-cation Section
of my blog explores these topics in detail, giving the new (or seasoned) vegan chef some additional insight into vegan cooking.
My Patreon membership was inspired by my decision to make my food blog
an ads-free space
. Nothing irritates me more than trying to read a food blog post, only to be stopped and stalled by ads along the way. As you can imagine, this decision cuts off a revenue stream that many food bloggers rely upon to compensate them for their creative efforts.
My Patreon account gives all my visitors an option to compensate me the work behind my blog. The base level is just that -- a thank you for creating an ads-free space (please note that I do still do affiliate marketing and sponsorships, but these are static, passive and clearly identified).
If you decide on a higher level of membership, thank you! For those Patreon supporters, I promise to offer an additional level of content. This content will include additional Vegu-cation posts, a behind the scenes look at being a food blogger, meal planning ideas and shout-outs through my social media accounts. As with my free content, I think you find it be highly researched and entertaining!
Whether you decide to become a Patreon supporter or not, I do want to say that I appreciate you. Your interest in my recipes and blog posts mean the world to me! Thank you! Thank you!
Recent posts by Herbivore's Kitchen
How it works
Get started in 2 minutes