Herd and Flock Animal Sanctuary
Herd and Flock Animal Sanctuary
creating Sponsor a Herd & Flock Farm Animal
Herd and Flock Animal Sanctuary
Select a membership level
Adopt Rickie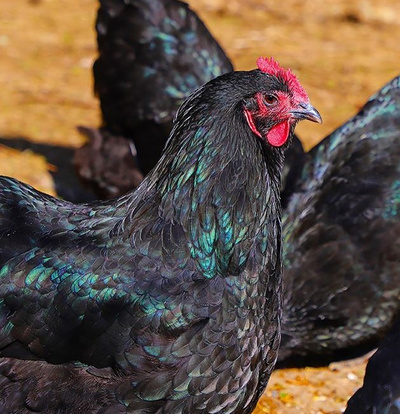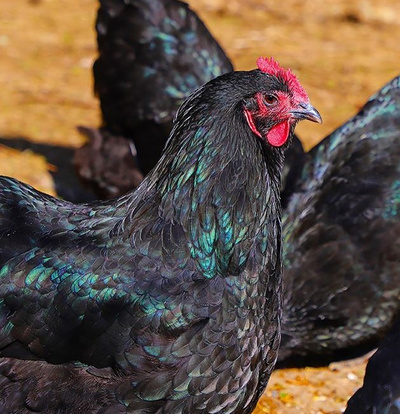 Rickie is full of personality.  She brooded for a full month this summer, sitting on eggs and refusing to leave the coop even on the hottest days in hopes some chicks would emerge (they didn't).  Sometimes she comes running full speed out of the hen enclosure, flapping her wings and squawking for no reason we can see.  She loves going into the planter where the lemon tree grows so she can take a nice dirt bath in the loose soil there.

Five dollars per month will go to basic, ongoing chicken expenses including food -- layer crumbles, scratch, meal worms, and fruit -- as well as for coop bedding, fans and heaters for temperature regulation, and medical care.  We will send you a photo of Rickie and exclusive videos of her antics.
Adopt Biscuit and Oreo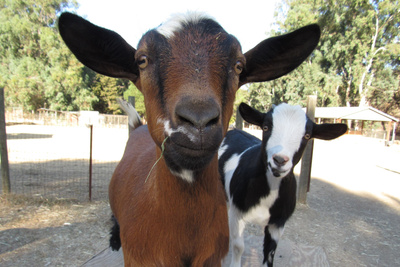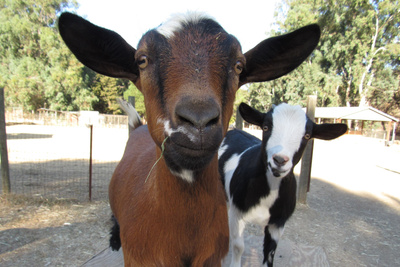 Biscuit and Oreo  were 6 weeks old when they came to Herd & Flock. Their former owner intended to find a different home for the two kids separate from their mom who was a milk goat, so we were happy to be able to keep this family together.

Oreo and Biscuit enjoy eating whatever they can including pine needles, magnolia leaves, and grapes. They enjoy playing king of the mountain on a pile of hay bales, and when they jump off, they sometimes flick their back feet to the side and up, like a gymnast doing a dismount.

When you adopt Biscuit and Oreo, you will receive their photograph and info about their favorite foods and activities! And we will throw in some Herd & Flock stickers that you can put on your car or your computer and share with friends.
Adopt Snowflake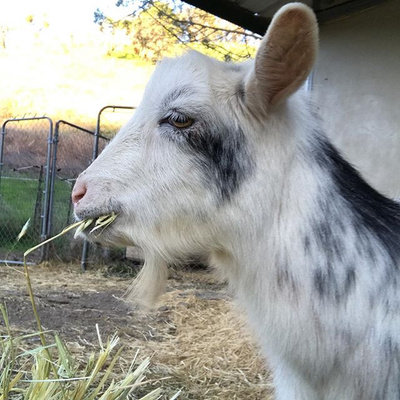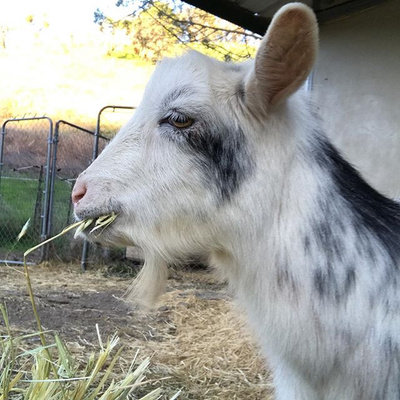 Snowflake, a Nigerian Dwarf goat was rescued from a dairy farm in southern California. The farmer did not want her anymore because she has a cleft palate and the farmer believed she was susceptible to infections that she was spreading to the herd. Because of her cleft palate, which is a fissure running through the top of her mouth, she aspirates food into her nose and lungs, and she coughs a lot during and after eating. This can lead to pneumonia and similar infections that threaten her health. For now, her health is good and she enjoys life to the fullest. Snowflake likes being brushed, play fighting, and enforcing her place in the herd hierarchy.

When you adopt Snowflake, you will receive her photograph and info about her favorite foods and activities! You will also get behind-the-scene videos! And we will throw in some Herd & Flock stickers and buttons that you can put on your car or your computer and share with friends.
About Herd and Flock Animal Sanctuary
By becoming a patron, you'll instantly unlock access to 2 exclusive posts
By becoming a patron, you'll instantly unlock access to 2 exclusive posts
Recent posts by Herd and Flock Animal Sanctuary