Battlegrounds Games
is creating content Add-Ons for MapForge mapping software
Select a membership level
Supporter of freebies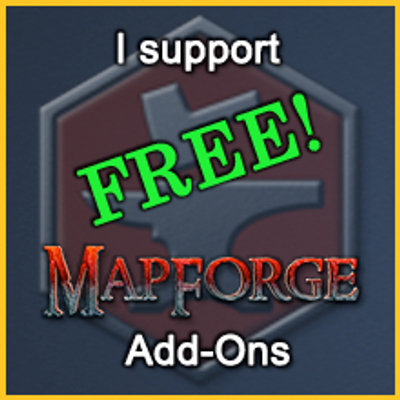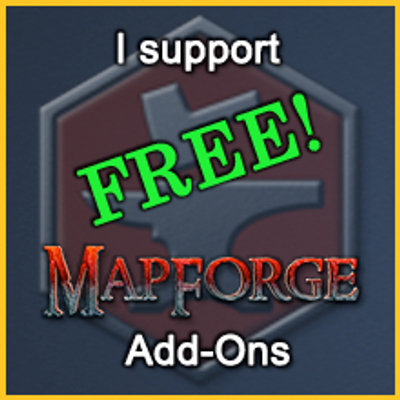 Add-On Subscription
Pledge at this level to receive the free Add-Ons produced by this campaign, well before non-patrons.
About Battlegrounds Games
Hi, my name is Hernan (although many of you know me by my online username, Heruca), and I'm the developer of 
MapForge
, which is map-making software for tabletop RPGs.
Through my company, 
Battlegrounds Games
LLC, I've been developing this map-making software for the last 2-3 years, thanks to a hugely successful Kickstarter campaign in early 2017.
Via this Patreon campaign, I intend to make a lots of themed content Add-Ons for use in MapForge. For the foreseeable future, these Add-Ons will primarily feature content culled from the 
CSUAC
(Cecil Solomon's User Art Collection), and thus will cover the Fantasy, Modern Day, and Sci-Fi genres.
For those of you not familiar with the CSUAC Baselines, they are thematically-grouped collections of user-created art pulled from the Dundjinni User Forums, and organized into a logical and tidy set of directories.
The seven CSUAC Baselines are as follows:
Baseline 1: Creatures
Baseline 2: Equipment 
Baseline 3: Vehicles
Baseline 4: Animals and Humanoids
Baseline 5: Vegetation (already ported)
Baseline 6: Furniture (already ported)
Baseline 7: Structures (in progress)
Note that this will
not
be an exact, one-to-one porting of the CSUAC files into MapForge's Add-On format. Rather, I will be taking only the best material from it, adding color mods and other variants to provide additional variety, and perhaps just as importantly I will be keeping sub-standard content
out
(we don't want that cluttering our collections of gorgeous professional quality art).
Every Add-On produced by this Patreon campaign will be free
(registration codes won't be required to use them). 
Other (non-CSUAC) mapping content will also make its way into Add-On format from time to time during this campaign, so definitely expect a surprise or two once in a while.
I expect to produce at least one Add-On every month, and sometimes more (if time permits and patron demand is sufficient). Patrons won't have to wait months for the Add-Ons produced by this campaign to "go public" (be released to non-patrons), and they'll instantly have full back-access to prior months' Add-Ons.
What is the money needed for?
Trying to make a living in the RPG industry is hard.
Very
hard, even
with
a successful Kickstarter behind you. With the Kickstarter funds long ago depleted, it's a constant battle to make ends meet and pay the bills each month. Constantly running Kickstarter campaigns isn't really a viable long-term solution, and it can get expensive for repeat backers, so I'm trying something new: this Patreon campaign.
With the low cost of perks (just $1 per Add-On), I am hoping that hundreds of MapForge users (even those who just use the free version) will sign up as patrons and help provide me with a steady and reliable supplemental monthly income which, when combined with income from software sales and sales of content on the MapForge Store, will allow me to continue working on the software for many more months (adding new features, fixing bugs, creating tutorial videos, writing a full-fledged User Manual, adding polish to the user interface, optimizing things for speed, etc.).
The Fine Print
The Add-Ons produced by this Patreon campaign will not require registration codes to work. This does
not
mean they are free to re-distribute. Initially, only patrons will be able to access the download links. A few months later, the rest of the MapForge users (non-patrons) will also be given access to these free downloads, but patrons will always get them first. So please don't share the downloaded Add-On files or post the download links anywhere.
Thanks for reading. If you have any questions regarding either this Patreon campaign or my software, you can reach me via
email
or on the
MapForge Discord server
. I usually respond quickly (same day or next day).
How does Patreon work?
If you're not familiar with Patreon, this video gives an easy to understand explanation.
https://youtu.be/wH-IDF809fQ
If you decide this isn't for you, you can cancel your patronage at any time, and you won't be billed again. Patreon does millions in billing every month for all the Patreon projects, and they'll be handling your credit card or PayPal payment, so everything is private, safe, and secure.
If this goal is reached, I'll port the last third of the Structures baseline.
2 of 2
By becoming a patron, you'll instantly unlock access to 4 exclusive posts
By becoming a patron, you'll instantly unlock access to 4 exclusive posts
Recent posts by Battlegrounds Games
How it works
Get started in 2 minutes