DanDann
is creating Music and Art
Select a membership level
New Recording Each Month
$1 Veggies have access to the exclusive Patron-only feed, where you'll find this month's recording, a new song each month, and a link to the monthly poll for which song will be recorded next!
All Patreon Songs and Random Perks
In addition to the monthly download, $5 Veggies also get access to all of the previous recordings made for Patreon.  At this level, you may also occasionally find other mystery perks from time to time (Ooooh, Mystery!!!). 
About DanDann
About DanDann
Hello My Veggies :D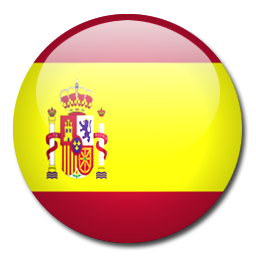 I'm DanDann, and I perform and stream live music, create art, and find other creatives - most of these endeavors can be found at 
twitch.tv/DanDannLive
. My channel will always be free and open to the public for anyone to listen and enjoy, but by supporting me for as little as $1 a month, you can help me improve my streaming quality, and help me stream for you full-time.
As thanks for your support, I will record and upload one new song a month! As My Veggies, you will be able to vote on which songs get recorded next, and will have access to the downloads. Every once in a while, I will also release a music video.
Here are a few of the things I should be able to do with your support:
 Record the songs I already have (finally)
 Write and record more original songs and covers
 Get better gear
 Invite musical and artistic guests to the stream (where we can show them some love)
In a world so fixated on the ugly and divisive,
let's come together and make something beautiful.


Sharing is Caring
"Community" has been a running theme through my endeavors, and this project is no different. As such, 10% of each donation will be going toward an organization that also helps to foster creativity and community. As My Veggies, you will be able to vote on which organizations to sponsor each season.
Thank You
While my art and music are meaningful to me, the fact that they mean something to YOU makes the work all the more worthwhile. I create in an effort to understand and express emotion, and knowing that you are out there understanding, feeling, and sharing means the world to me.
If supporting my creation in this way is not something that you can or want to do right now, that is okay! My music and videos will be released as normal, and my art will be out there waiting for you. There will always be some way for you to get involved when you are ready. My ultimate goal is to foster a sense of community, and my current medium is art and music.
Thank you for believing in me, all of you.
And to you, those Special Someones who have truly pushed and pulled me when I thought I couldn't take another step on my own, thank you.
Thank you. I wish I could even begin to express what your support has meant to me. But for now, thank you. All of you. Thank you for making my art possible, for being my support, my family, My Veggies.
Let's do this!
DanDann
When we reach 20 patrons, I will release a special thank you song and video, just for you, My Veggies, using topics and words provided by you.  Oh, and someone will receive a gift from DanDannDesigns!!
1 of 1