Gizmo
is creating Original Music, Videos, Livestreams and DOPENESS!
Select a membership level
Get exclusive patron-only merch
Yung Hyaku
Bless! You're officially supporting your boy Gizmo create original content for your entertainment and enjoyment. Along with unending gratitude you get: 
Access to behind the scene goodness posted to the Patreon feed.
Virtual high 5
You loyal.. I likes that.
Double Hyaku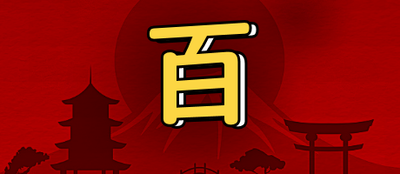 You've ascended! Passing the level of Yung Hyaku your strength, speed and loyalty has grown a little. I likes that. You get:
Senpai power over those that have yet to ascend
Discounts on music and merch
Access to Kuro Kouch Discord Chat as #DirtyWaterSquad 
Plus all previous rewards
Includes Discord benefits
Five on it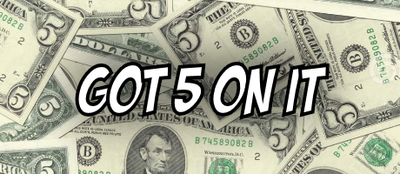 We both stem from refinement because we know that tier name reference. My yung got 5 on it homie... I rocks with you. You get.


Free downloads to my recent/future and exclusive music releases
Plus all previous rewards
Includes Discord benefits
About
What's up, ya'll? Gizmo here. The Trini Bboy, emcee and content creator living in Japan. I make music, I make videos, I make my mother embarrassed with some of the things I choose to say. Oh, what's that you say? "Why are you on Patreon?" You say?


FOR THAT YUNG MOOLAH, BABY! lol

All jokes aside. There are 2 things needed in order for me to bring you the creations you love. Time and bread (bread means money.. hey not everybody up with the lingo, fam!) A lot of the time there are things I'd like to create and do for you lovely people but get hated on by my Buckwheat from "The Little Rascals" budget. Things like better sound, lighting, camera equipment, a laptop that isn't running windows 95 with minimum settings. These are all things that your contributions can help improve on and in turn allow me to give you better looking, sounding and more frequent free content!



FREE CONTENT?! YOU GONNA START CHARGING, BRUH!?
Nah, fam. Everything I've put out up to date has been free and that's kind of the way I'd like to keep it. I'm not putting anything behind a paywall and becoming a supporter is completely opt in. However.. things like making music, getting better equipment and traveling to places to shoot cost money, yadda yadda money, money money money. You get drill.


WHAT'S IN IT FOR ME DOE?
Stuff.. behind the scenes stuff, early access stuff, hangout and live chat stuff, free downloads stuff, shout out and end credits stuff.. and etc. etc. etc. Peep the pledges.


LASTLY
To any of you that would like to support or do support your boy with even $1. I just want to say thank you. It really means a lot to me and is not only helping create better looking and sounding content for your consumption. But it's also pushing us a little bit closer to world domination. Bless!

Solo Podcast?

This is something I've wanted to do for a while but keep putting it off. At 30 supporters I'll dust the gloves off and give it a go in the podcast realm once again. It may even feature some "special guests" and characters from time to time!

1 of 4
Become a patron to
Unlock 361 exclusive posts
Connect via private message