Loudspeaker
is creating Inclusive Internet Radio and Podcasts
Select a membership level
Friend of NoCo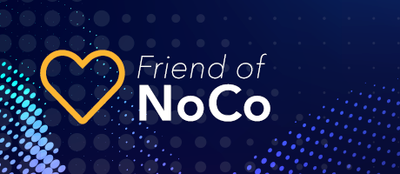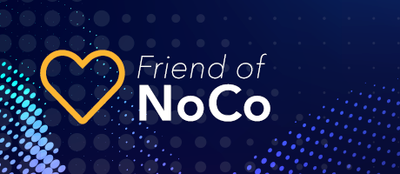 Your donation helps us to produce more quality programming and pay our hosts and producers! As a thank you, get:
Submit any song of your choice to be played on "Corbin vs. The World"
A shout out on social media
Access to our patron-exclusive "Inside NoCo" podcast
NoCo Enthusiast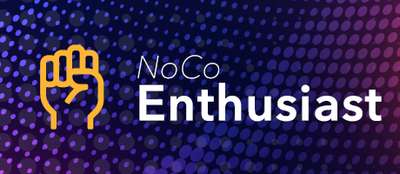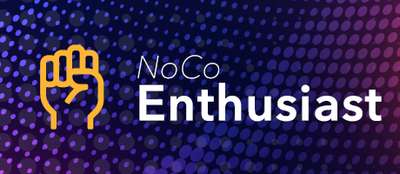 In addition to the Friend tier, also get:
A handwritten thank-you haiku from host Corbin David Albaugh
A shout out on the NoCo FM live radio stream!
Patron-exclusive "Corbin vs. The Movies" monthly podcast!
Modules from Talk N Roll that you can use in your own DnD campaigns!
Radio Flyer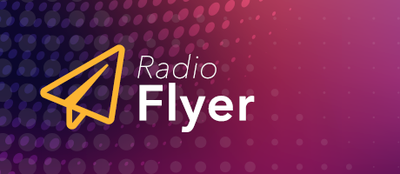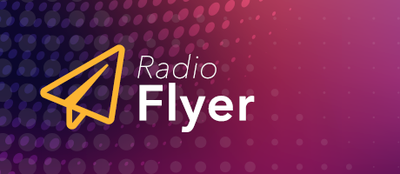 This is where the big kids play. Get everything in the lower tiers, plus:
Ad-free access to all of our podcasts!
Talk N Roll: The Lost Episodes
Monthly shoutout on your favorite show!
About Loudspeaker
DIVERSE VOICES, UNIQUE SOUND
Loudspeaker is an independent 24/7 streaming radio station and podcast network focused on telling the stories of underserved and minority communities. We produce inclusive, diverse audio programming focused on groups that have traditionally been marginalized, including people of color, women, and LGBTQIA+.
We're unlike anything else in radio. Because we're streaming-only, we can play whatever we want, whenever we want. Confined to no specific genre or format, we offer programming that appeals to everyone who craves something different that can't be found in commercial or traditional public radio. There are other radio stations and other podcast networks out there, but Loudspeaker is the first station to meld the two ideas together into a single platform for telling important stories and strengthening our community.
From Dungeons and Dragons®, to original comedy, to sex education, to inspirational stories, we create unique and interesting shows that feature a diverse array of voices.
Our goal is to provide enough funding to allow our hosts and producers a living wage, expand our programming, invest in studio space and infrastructure, and give back to our community. Ten percent of our profits will be donated to a non-profit organization in Northern Colorado every quarter. Loudspeaker Networks is a Public Benefit Corporation, which means that we use business as a force for social good.
Our Shows
Connecting A Better World
(Mondays)
Focusing on social impact and how we connect to the world around us.
The Spark With Stephanie James
(Wednesdays)
A guide to living your best life with author and psychotherapist Stephanie James.
Feminist Hotdog
(Wednesdays)
A news, humor and cultural survival podcast by, for and about women. We uplift everyday feminism and feminist heroes and celebrate women as an act of resistance.
Corbin vs. The World
(Fridays)
Your new hero brings you the greatest tunes of yesterday, today, and tomorrow.
NoCo Gaydio
(Fridays)
A musical odyssey that spotlights LGBTQIA+ musicians and artists.
Talk N Roll
(Saturdays)
Dungeons. Dragons. Drinks. What could possibly go wrong?
All of our programming is free, but supporting Loudspeaker gives you access to fun bonuses available first to Patrons!
Inside Loudspeaker
: A monthly behind-the-scenes look at Loudspeaker, where we're going, and how we're getting there.
Corbin vs. The Movies
: A monthly podcast of running commentary where host Corbin David Albaugh (of
Corbin vs. The World
) waxes poetic on the greatest trash cinema we can find.
Talk N Roll: The Lost Episodes
: Four players went into a doomed campaign. This is what remains.
All Day, Every Day
Our live streams never stop, featuring music during the day and original talk and specialty programming at night. You can hear the stream from anywhere in the world at
loudspeaker.fm
, our mobile app, on the
TuneIn network
, Sonos and other smart speakers, and even directly on
Facebook
! Anywhere you have internet access, Loudspeaker is there with you.
Quality Programming
Our original shows are produced at our studios in Fort Collins, Colorado by a team with over 20 years of experience in broadcasting and entertainment. Each show is carefully curated to deliver unique perspectives that entertain, inform, and engage with our community.
On Demand
Our entire library of original programming (including music programs) can be heard on demand on our website at noco.fm or wherever you get your podcasts. New episodes premiere first on the live stream and are released as podcasts the following day.
When we reach this goal, we'll be able to make the live stream ad-free! No more annoying Home Depot and McDonald's ads! That means more music, more programming!
1 of 3
By becoming a patron, you'll instantly unlock access to 4 exclusive posts
By becoming a patron, you'll instantly unlock access to 4 exclusive posts
Recent posts by Loudspeaker
How it works
Get started in 2 minutes