Hi...Creativity LTD
is creating Creative company
Select a membership level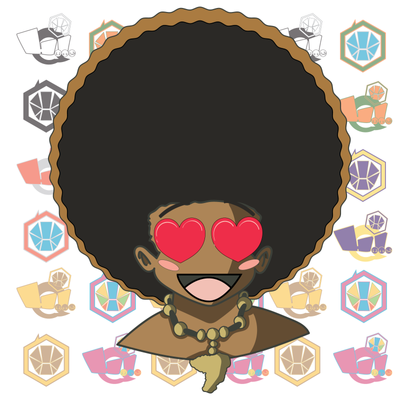 Free Android or Apple App
Once the goal has been reached and the Hi...Creativity WhatsApp Sticker App has been developed for iOS, i will send you a code for either the Android or Apple version of the App.
About Hi...Creativity LTD
Hi…Creativity LTD

Hi and welcome to the Hi…Creativity LTD Patreon page.

Why did I name my company Hi…Creativity? Simple really when I was thinking of company names a long time ago, I thought what is the most universal way to say hello? Hi…! And the rest is as they say history.

I created Hi…Creativity with the sole purpose to be a creative platform not just for myself to work from but other creatives. When I was 13 which was a while ago, I was an aspiring designer and Hip-Hop artist and as the years went on it became harder to break into the industry. I had met a lot of likeminded souls who had crazy talent but no platform to launch from. There were a few who did manage to get somewhere with their talents but, could not sustain the momentum or was used and abused. This led my thought process to creating a platform were there was support, a community, a network of creative individuals, who could collaborate or work solo. Me being big headed and listening to my ego I thought, "if this really gets big, I would dread a Microsoft situation and being forced to split the company". Then the idea came to me what if Hi…Creativity partners with other creatives, operating like any other company but encouraging them to have their own business. This would give people the means to stay or fly but the resources that Hi…Creativity provides will still be there for them. So, think of it like an umbrella company with Hi…Creativity in the centre and the network builds around this. I believe it will give many that independent freedom they seek but will also get the exposure they need to survive and thrive. The other side of Hi…Creativity LTD is for the fans, the supporters, followers, and the like. I wanted to create an environment where the consumers are just as much at the focal point as the creatives. Creating reward schemes, forums, blogs and using social media platforms for the creatives and consumers to be in touch with one another. To be honest this side of Hi…Creativity became just as integral due to what happened to many major franchises. Where they had been bought out or purchased by a major player and was remade to that companies' image. Hi…Creativity LTD will never allow that! Hence the umbrella company method I aim to create. However, if the creative or creatives choses to go down this path that is their choice. But if they do not then they have the Hi…Creativity LTD network and resources to support them.

Let me clear about how I describe a creative. A creative is not just a designer, a photographer, dancer, Dee Jay, MC, producer, director, writer so on and so on. A creative is anyone who thinks outside of the box and develops new and inventive ways on how to do things. A creative is someone who is passionate with their interests and skills. So, this could be a fitness trainer, nutritionists, an accountant, a data analyst, secretary, or a PA, the list goes on. Creativity has no limit it is one of the most powerful free tools we have at our disposal. I want to create a platform for all creatives to grow, develop and be themselves, that is one of the major things Hi…Creativity aims to do.

If you have read all the way to this point, I really appreciate it. What I have described above is only a light taste of what I envision for Hi…Creativity LTD. I am for it to be a community and a safe haven for the new and old creative generations plus what is to come after.

Thank you again!

Peace,
Love,
& All that Good Stuff

Jay St Paul
AKA JuJu Man

The Hi...Creativity WhatsApp Sticker's App is currently available on the Google Play Store. However, as the rules of the Apple App Store are stricter than Google Play, I need funding for an iOS App developer to create the App for iOS.

Once I hit the £560 goal I can hire a iOS app developer to design the app, create an iOS developer account, and launch the App. Anyone who pledges £1.19/$1.48 an up will get the App for free on Android or Apple, once the goal has been reached and the App has been developed.  

Why did I create a WhatsApp Sticker's App when there are emoji's?

When I started on the Hi…Creativity journey I designed many characters through the years. As I was heavily inspired by, comics, Manga, Anime, graffiti and animation, I always believed I needed a full roster of my own characters. These characters were created to represent me, cultures, thought process, beliefs, and controversies but always looking at them in a different way. What I found was there was little representation for the ethnic community and that is how Afro and Afro Puff became born. But I did not want this to limit the realm of creativity I thrive in. So, I introduced some of my other characters such as, Anacado the Avocado, Spray the Spray Cap, and The Flower Girls, Lotus and Sunflower. Designed to give people a new way to express themselves from my personalised designs and take on emotions. Ultimately, I did not want to leave out the iOS community and this is one of the reasons I started this Patreon Page.

1 of 2
Recent posts by Hi...Creativity LTD